The February series of Elle covers have sparked quite a bit of controversy. Four outstanding TV stars are depicted separately, including a full color, three-quarter shot of Allison Williams, Zooey Deschanel and Amy Poehler ... and a black-and-white, close-up image of Mindy Kaling.
Almost instantly, the images received criticism. Was Kaling in black-and-white, because she is a woman of color? Was she cropped, because -- as she has repeatedly stressed -- she is an average size woman? Was Elle being racist and mean?!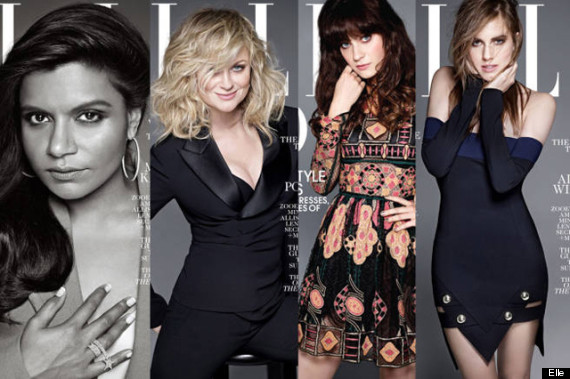 She responded to the whole thing, with her tongue in her cheek and an invitation to watch the latest episode of "The Mindy Project" for those "wishing for more skin." The cover, she said, made her feel "glamorous and cool."
That was positive! And kind of funny! And it made all of the debate seem silly after the latest battle of think pieces over Melissa McCarthy.
McCarthy was pictured, unlike basically every other Elle cover girl ever, wearing a particularly oversized coat, which seemed intended to cloak her figure. The blogosphere stood agape (with even CNN citing the "plus-size polemic" ) ... until McCarthy said she had picked the coat herself.
Once again, there was positivity and funniness in place of indignant shock. Melissa liked her coat, Mindy felt glamorous, that means none of this is a big deal, right? (Wrong.)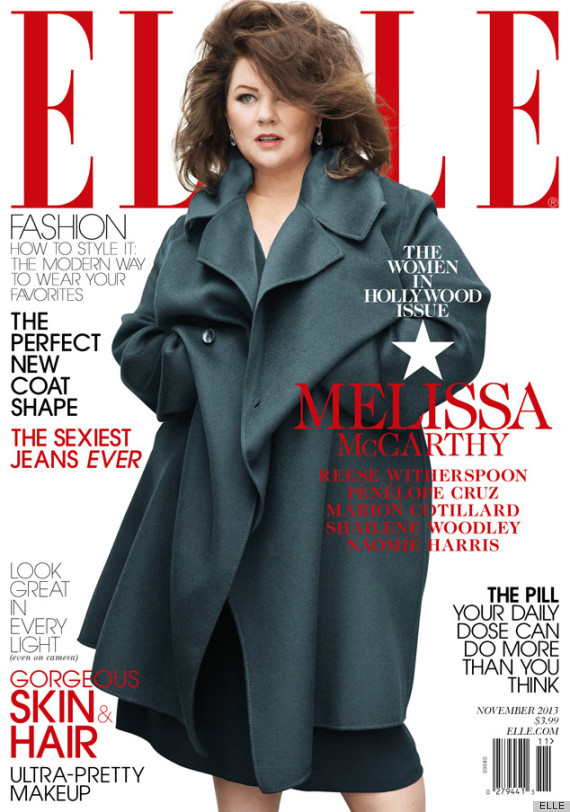 That's really great that Melissa McCarthy liked her coat -- she looked fabulous. And Mindy Kaling is my best friend in my mind, I want her to feel glamorous and cool, like, all the time, but the fact is it doesn't really matter what these two ladies feel about their covers. The magazine affects a much wider reach than the women it features on its front page and when it adds to trend of marginalization for women who aren't celebrated nearly as often as the main stream ideal, there's a problem.
I'm not claiming that the Elle photo department sat rubbing their hands together and evil-laughing while plotting to make certain types of women feel crappy. But women of color are marginalized, just like curvy bodies are marginalized. Because these features are relegated to the periphery of pop culture, when a full-figured woman or a woman of color is chosen as a cover girl it is a big deal, because of the impact it has on those who feel confined by these often negatively stigmatized traits.
Put simply, seeing someone who resembles yourself on the cover of a magazine garners a feeling of positivity and acceptance. Seeing someone who resembles yourself cropped off feels like more social exclusion.
If it seems like there's a lot of discussion of feelings here, it's because we're talking about a lady mag. Just kidding. It's because we're discussing the fallacy of authorial intent and the fact that, if Melissa McCarthy or Mindy Kaling choose to wear goddamn snuggies on covers that only showed their left eyebrows ... that would still make the ladies who look like Melissa or identify with Mindy feel like they have an increasingly unimportant place in the social landscape.
The fact that February Elle covers come as a set invites comparison, with a contrast stark enough to invite Big Bird rendition of "One Of These Things Is Not Like The Other." It is ridiculous to deny the distinction and its impact just because no one was trying to make anyone else feel less than glamorous.
Ultimately, Melissa and Mindy's covers are just examples. The world wouldn't be fixed if Melissa wore a bodycon minidress. There would still be prejudice and discrimination, if Mindy was featured in a full-length photo in all her glowing, brown glory. But the solution is really so simple. Give us more real women, more women with curves and women of color, and it will seem less offensive, when just one of them gets cropped.
Related
Before You Go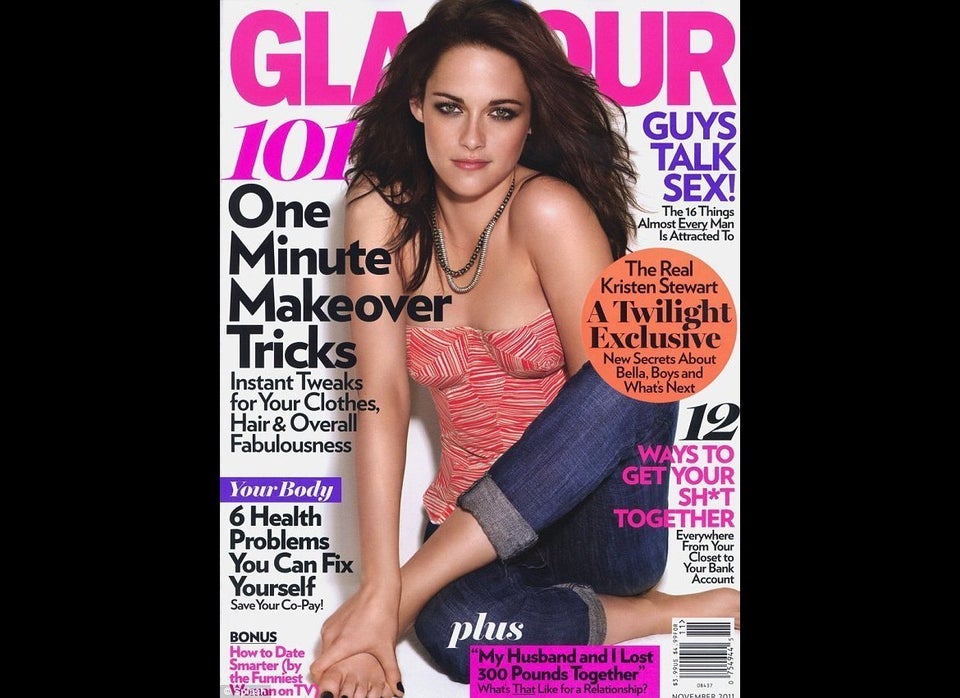 When Photoshop Goes Wrong...
Popular in the Community