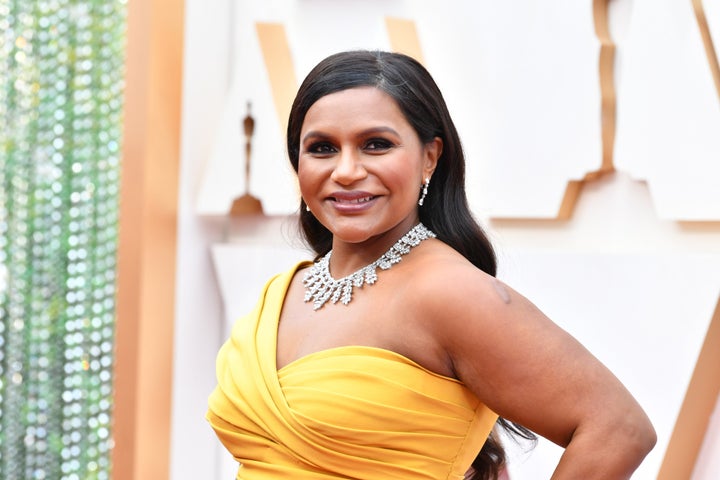 Mindy Kaling is the creator, star and a writer of "The Mindy Project," a rom-com sitcom currently in its third season. As she so eloquently put it in March: "I'm a f**king Indian woman who has her own f**king network television show."
Now Kaling can add being named one of Glamour's 2014 women of the year to her already lengthy (and impressive) resumé. Kaling spoke with Glamour's Megan Angelo about how her feminist values spill over into her show's storylines and her hiring practices.
For Kaling, feminism is a given ― because that's who she is. "I am a feminist. So if that leaks into every episode of the show, I (a) like it and (b) don't do it on a conscious level," said Kaling. "That's just our standpoint."

The star also addressed the way she hires her writing staff, noting that she makes it a top priority to have a diverse group of writers contributing to her show's scripts. "It's my responsibility to try to encourage groups that don't get represented," she told Angelo. "I can't just hire willy-nilly. It's important for me to have our eight female writers because my show is about women."
And those diverse perspectives create a show that, at times, pushes the boundaries of network television in exciting ways. Most recently, an episode about sexual experimentation within a monogamous relationship (yes, the "anal sex episode") sparked a fascinating conversation about consent and sexuality. "We don't do taboo things just for the hell of it," Kaling told HuffPost's Sasha Bronner in October. "I think the death of any show is that it's not relevant anymore."
Fortunately for Kaling and her fans, neither she nor her show is in danger of becoming irrelevant.
Related