But, she hasn't let this "unscientific research" have an impact on what she actually wears. Kaling explained her list is somewhat meaningless, "These are all the things, by the way, that I love, so the overlap in the Venn diagram of things that men hate for women to wear, and things that I love to wear, is almost full overlap ... which is unfortunate for me." Hey-o! Man repeller alert!
While Kaling admitted that many people may disagree with her observations (there have to be at least a few guys out there who get statement necklaces, right?), it is what she has learned from her years of dating, working and being friends with members of the opposite sex. And, looking at "The Mindy Project" star's wardrobe, it's clear that she truly does practice what she preaches.
How can we tell? "Like most women, I dress for other women," Kaling explained, "If I was going to dress for men, in general, I would just be wearing a fitted black T-shirt and tight jeans every day." Now think about the last time you saw "The Office" actress sans lots of layers, something sparkly and oversized jewelry. Exactly.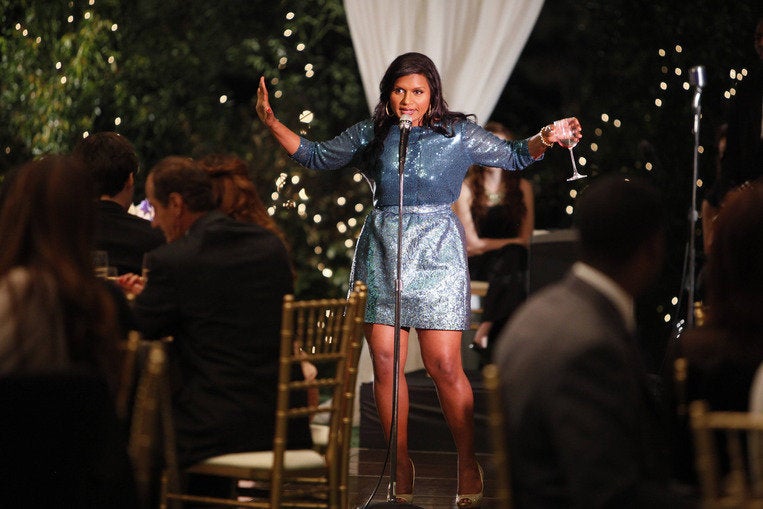 Mindy Kaling's Style (PHOTOS)