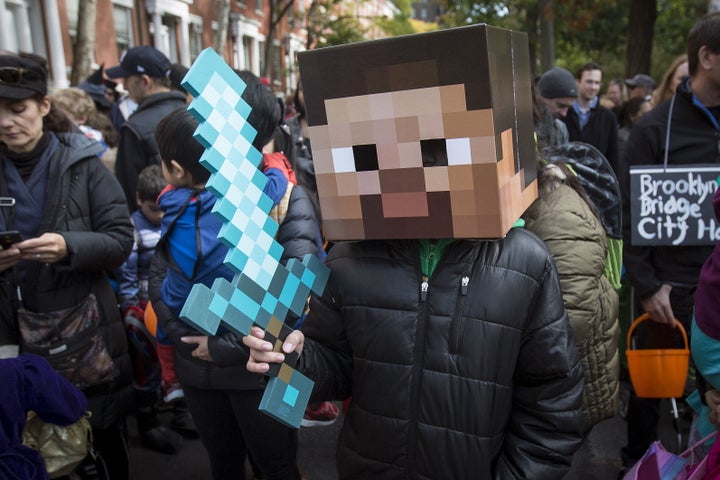 If you thought your kids were into Minecraft before, just wait until they can actually step inside of it.
A promotional video for the new Gear VR version shows familiar gameplay. You navigate a 3D, blocky world, constructing buildings and harvesting materials while dodging enemies or working with friends. But rather than steering your character with a keyboard and mouse, you'll be able to look around in real time simply by moving your head. To move objects and navigate the world, you use a wireless gamepad.
Put another way, the entire Minecraft experience will be considerably more immersive in virtual reality.