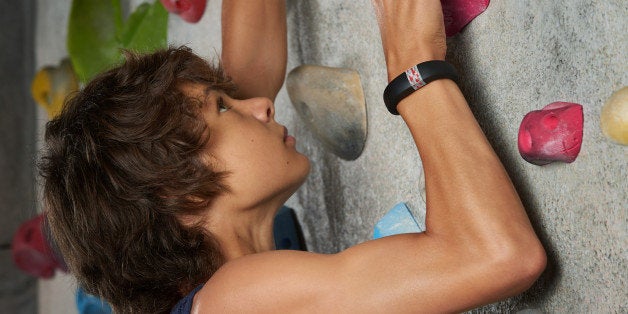 Plenty of people are hooked on "Minecraft," but now the game can literally be hooked on them.
A new wearable device called Gameband + Minecraft allows individuals to carry a version of the game on their wrist at all times. Now Computing released the device Tuesday. It costs $79.99, has an LED display and automatically backs up any worlds you've created in-game via the cloud, so you don't have to worry about losing your progress if you misplace the band.
The bracelet will only work with PC, Mac and Linux computers, a representative for Now Computing confirmed to The Huffington Post. Versions of "Minecraft" have also been released on smartphones and video game consoles -- in fact, it's reportedly more popular on those platforms, which means a lot of gamers will basically be out of luck if they want to use the Gameband.
Still, the device could be a good gateway into the "Minecraft" universe for those who haven't taken the plunge. The entire game is contained on the Gameband's USB memory chip, so you can simply plug the bracelet into any computer and boot it up.
In keeping with the creative spirit of "Minecraft," the Gameband also lets users customize the wristband itself. The device features an LED screen that shows the time and any pattern created in the "Pixel Furnace," which lets individuals exchange simple animated GIFs.
"Minecraft" is a veritable phenomenon, making it a natural fit for a wearable that ensures players need never go without it. The game has sold 54 million copies since its release in 2011, and Microsoft bought its developer, Mojang, for $2.5 billion last year. The game has been lauded for encouraging kids to develop their math, logic and reading skills.