The enigmatic image is perhaps the most reproduced in art history, but it's never before been painted on such a small canvas.
Using a novel nanotechnique, researchers have made a miniature Mona Lisa that stretches 30 microns across, just a third of the width of a human hair.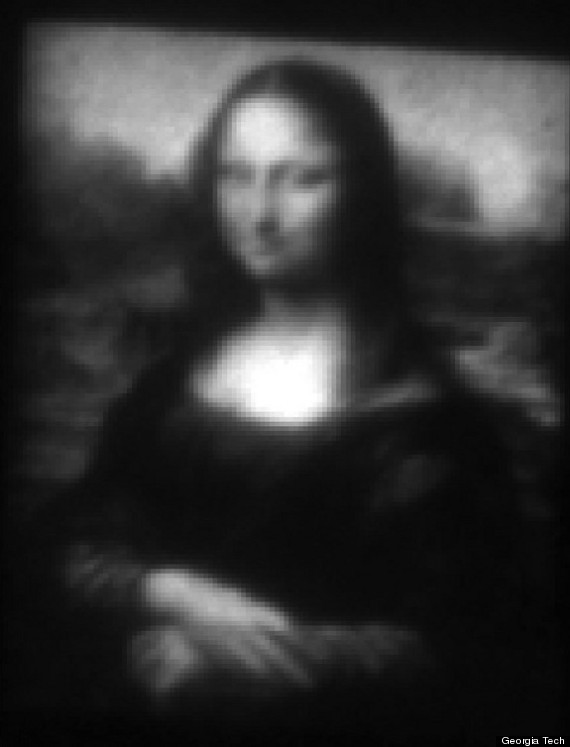 The 30-micron Mona Lisa demonstrates a technique that could potentially be used to achieve nano-manufacturing of devices.
A team from Georgia Tech created the molecular masterpiece using an atomic force microscope and a process dubbed ThermoChemical NanoLithography, or TCNL for short.
Each 125-nanometer pixel of the "Mini Lisa" represents a confined set of chemical reactions. The technique allowed the researchers to control the amount of heat applied over each pixel to vary the number of new molecules created in each spot. More heat resulted in more molecules and lighter shades of gray. In this way, the team made the tiny copy of Leonardo da Vinci's most famous work, pixel by pixel.
The microscopic art is essentially a demonstration of TCNL's ability to make variations in molecular concentrations on this extremely small scale, and the researchers think this technique could have applications for nanoscale manufacturing.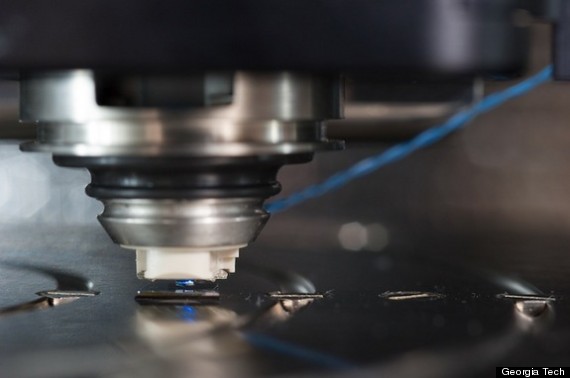 To make the nanoartwork, researchers used an atomic force microscope (AFM) modified with a thermal cantilever. The AFM scanner allows for precise positioning on the nanoscale while the thermal cantilever induces local chemical reactions.
"We envision TCNL will be capable of patterning gradients of other physical or chemical properties, such as conductivity of graphene," study researcher Jennifer Curtis said in a statement. "This technique should enable a wide range of previously inaccessible experiments and applications in fields as diverse as nanoelectronics, optoelectronics and bioengineering."
The process is described online in the journal Langmuir, and it isn't the first time the iconic image has been used to demonstrate a feat of science. NASA researchers recently beamed the Mona Lisa to the moon with a powerful, well-timed laser.
Copyright 2013 LiveScience, a TechMediaNetwork company. All rights reserved. This material may not be published, broadcast, rewritten or redistributed.
Related
Before You Go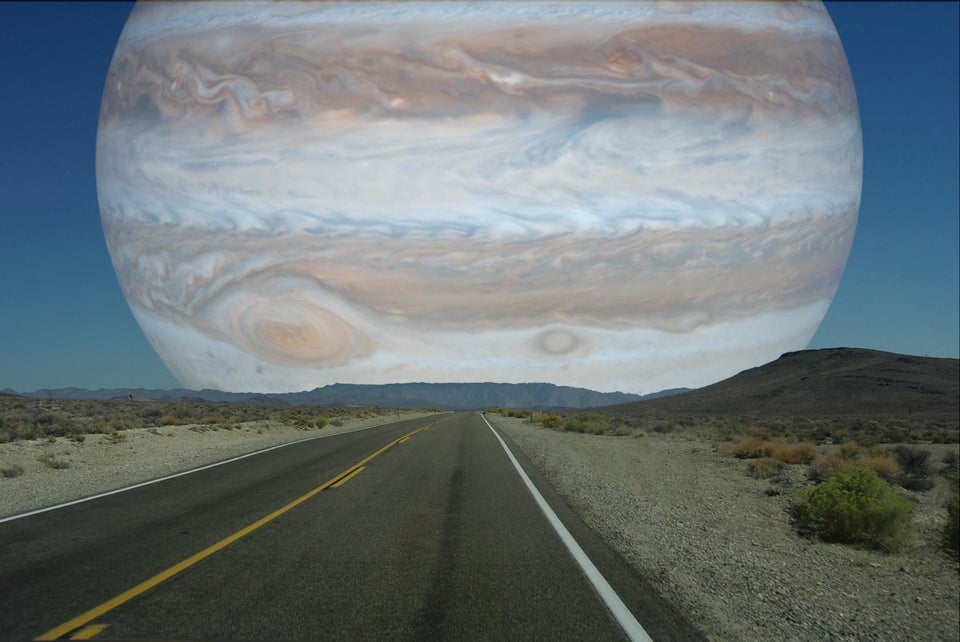 If Planets Were As Close As The Moon...
Popular in the Community