I love thinking outside of the box when it comes to weddings--there are so many ways to tailor your event to fit your personality. I've noticed that couples are gravitating away from traditional Viennese tables in favor for more creative ideas.

Now more than ever, brides are looking for new ways to customize their dessert menu. In recent years many of our clients have been requesting cupcakes on tiered stands in place of a tiered wedding cake. I like to offer my brides a little creative flair by decorating the tops of the cupcakes with sugar flowers or some decorative piping.

In addition to (or even in place of a wedding cake or cupcakes), couples should inquire about serving individual portions of their favorite desserts. Red velvet, chocolate, or vanilla mini cakes are catered to the individual's preferred tastes; the cakes are hollowed out and piped with our handmade fillings. Other options could include sophisticated favorites like vanilla mousse, chocolate mousse, mini cheesecakes, chocolate truffle cakes, and tiramisu. For weddings, Carlo's usually covers them in white or dark chocolate ganache, and adds a few sugar roses or chocolate shavings for decoration.

Other "mini" options could include displaying trays of mini pastries on a tiered stand. Sometimes I suggest that the bride order a small, decorated fondant cake to sit on top of the stand. It has a nice presentation, and the couple can still save the "top tier" for their first anniversary if they choose.

We're always experimenting with new design and flavors- don't be afraid to try new combinations for a fun twist on tradition. The great part about baking is being able to try out new things. If you want to test these ideas at home, some recipes can be found in my new book, Baking with the Cake Boss, which was released on Nov. 1.
See photos of Buddy Valastro's mini wedding cakes below.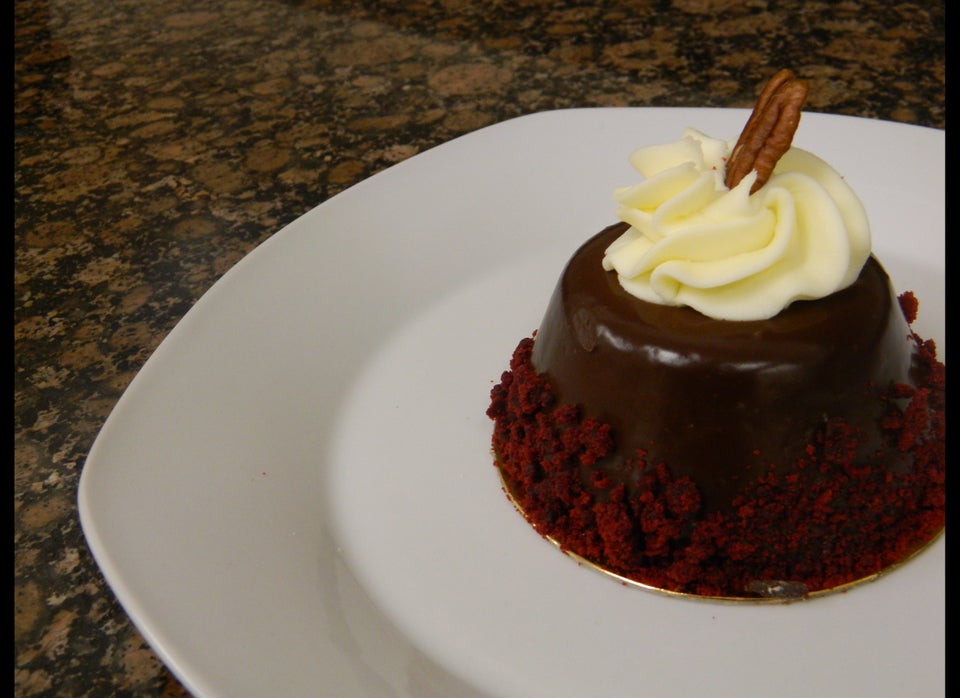 Related