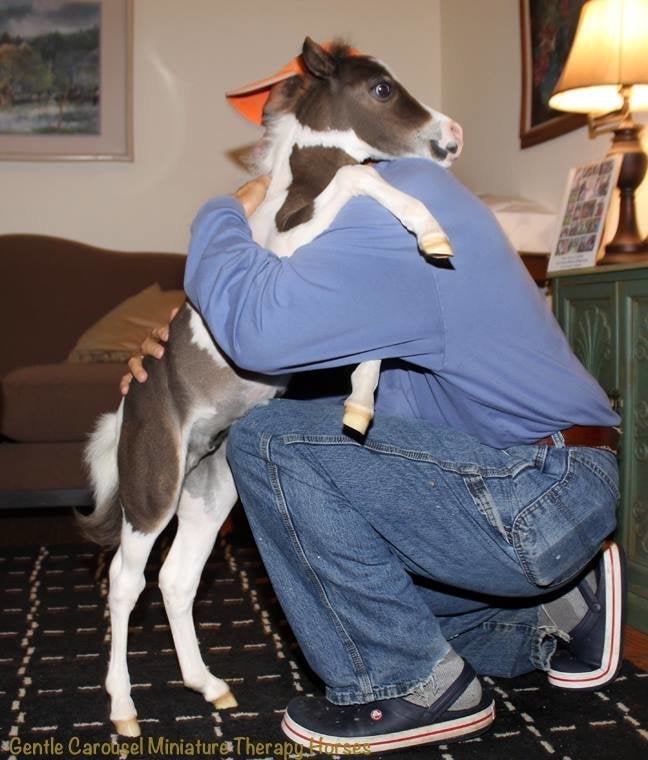 These miniature therapy horses are basically magical creatures. One of them is even named Magic.
"Magic went to visit a patient who had lived in an assisted-living facility and hadn't spoken to anyone during her three years there. But the moment she laid eyes on Magic, she said, 'Isn't she beautiful?'"
It was a moment that changed this woman's life, and was deeply affecting for the people who'd been caring for her, as well.
"The activities director was so surprised to hear the woman speak that she began to cry. She told the woman that she loved her. 'I love you too,' was the answer, her first sentence to another person in all that time," Debbie Garcia-Bengochea, co-founder of Gentle Carousel Miniature Therapy Horses, said. "Magic always seems to find the person in the room who needs her the most."
Gentle Carousel began nearly two decades ago, with a focus on bringing miniature horses to people who aren't mobile.
"People who were not able to travel but would also benefit from an equine experience," Garcia-Bengochea said.
Garcia-Bengochea says her therapy horses are just like full-sized horses in terms of personality, preferences and intelligence.
What makes them especially well-suited for this line of work -- on top of careful breeding, and two years of intensive training -- is being so adorably wee.
"While a large horse can be intimidating to a small child or a fragile senior, the miniature horses were easier for them to trust and befriend," Garcia-Bengochea says.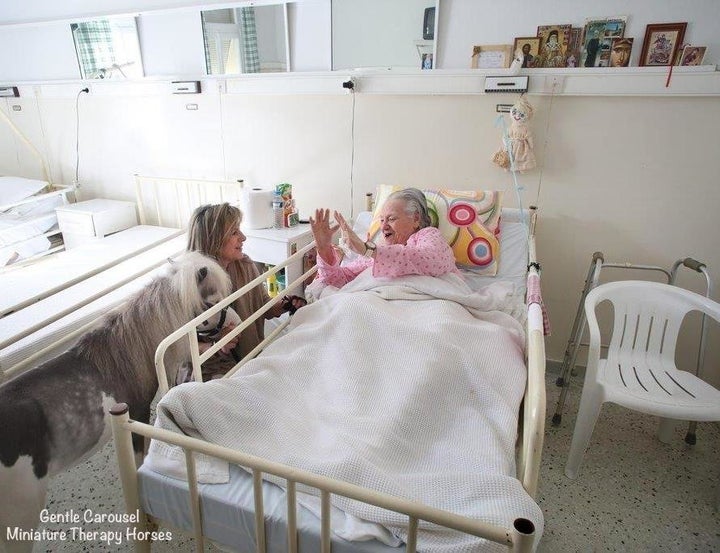 It's been 20 years of big growth (not for the horses, of course; they're still itty bitty). The all-volunteer nonprofit, headquartered in Florida, now has bases in California, New York and Greece.
The group has 25 miniature therapy horses, who themselves travel a lot, to be with and comfort thousands of people every year.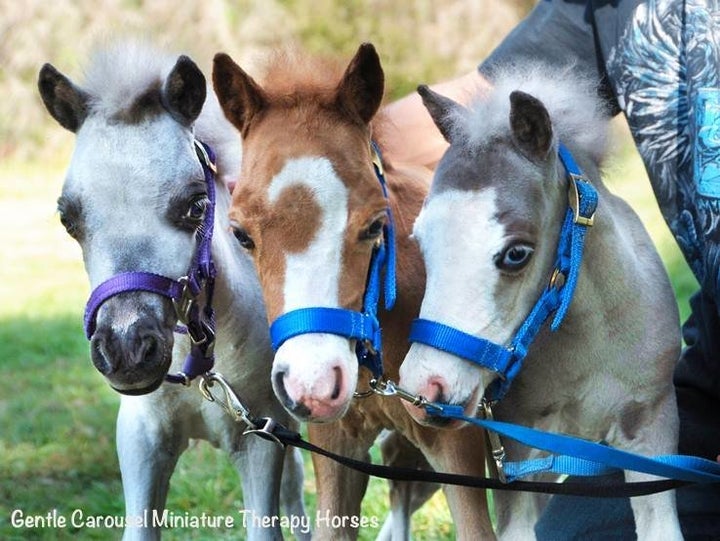 After the devastating 2013 tornadoes, Gentle Carousel horses went to Oklahoma. They've sat with the children of cops killed in the line of duty. This past summer, Magic spend time in Charleston, South Carolina, with people affected by the shooting at Emanuel AME Church.
There's really no such thing as an ordinary day for Gentle Carousel's horses. They might be visiting hospitals or hospices, nursing homes or homeless shelters, libraries or homes to see someone who is housebound -- anywhere that people could use the kind of pick-me-up bestowed by a calm, empathetic, 2.5-foot tall, stuffed animal-like creature, whose very existence makes the world a happier place.
"These little horses bring their special love where it is needed most," says Garcia-Bengochea. "Everyone of all ages seems to love the little well-trained horses."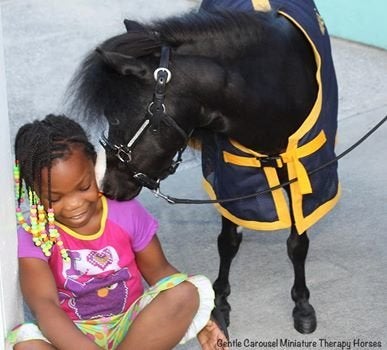 One of the Gentle Carousel horses, Valor, is now even working with the Los Angeles County Sheriff's Department, to help kids and police officers relate through some really tough experiences.
"The first time a child comes into contact with a police officer, it's almost never good," Lt. Jennifer Seetoo told LA Weekly. "Even if we're there to help, that means some kind of trauma has occurred. More often than not, we're giving their parents a traffic ticket or, worse, arresting a parent. Kids have no reason to associate us with anything good. There aren't even any good-cop TV shows appropriate for kids these days."
Even after all this time and all these people, some moments still stand out.
Like five years ago, the first time Magic put on her tux. The fancy duds had been made for the tiny horse to wear to visit a 5-year-old girl in hospice, who didn't have much longer to live.
"The little girl made a request to have a tea party with Magic. Magic and two of her equine friends arrived in their tuxedos, and the little girl's friends and cousins all came in princess dresses," says Garcia-Bengochea. "It was a wonderful party and a very happy day for everyone."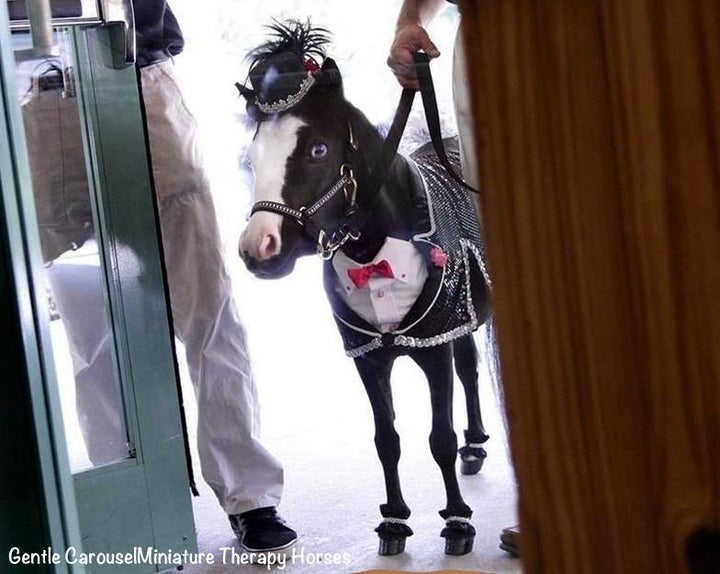 Get in touch at arin.greenwood@huffingtonpost.com if you have an animal story to share!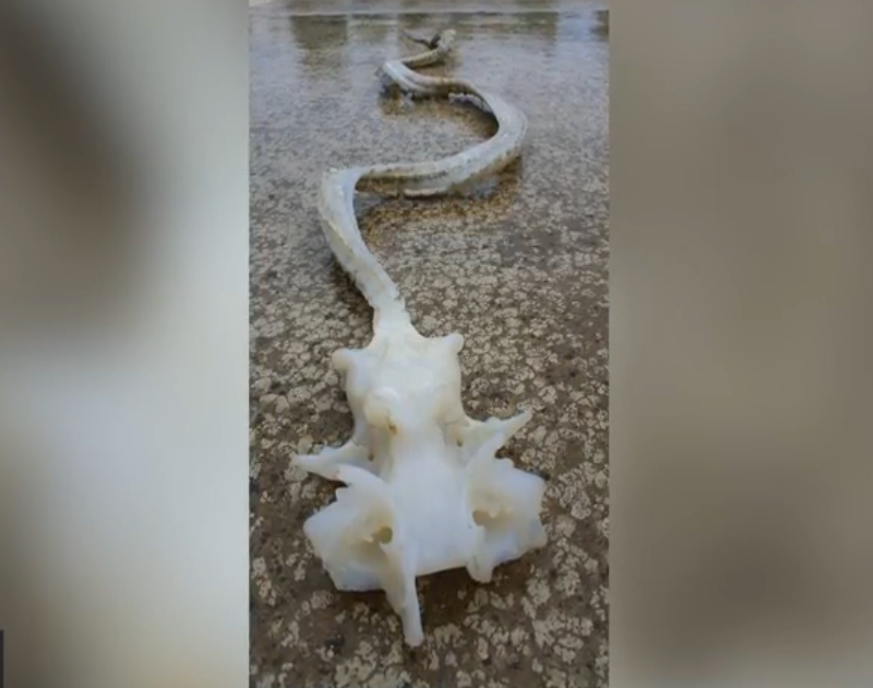 Animals In The News
Related