Artist Rachel Dyke is taking couple's big day memories and turning them into itty bitty keepsakes.
Dyke, who is based in Los Angeles, recreates life-size wedding cakes on a miniature scale, making intricately detailed models small enough to fit into the palm of your hand. They're made using polymer clay, acrylic paint, bits of jewelry and other flea market finds, so no, you can't eat these little beauties.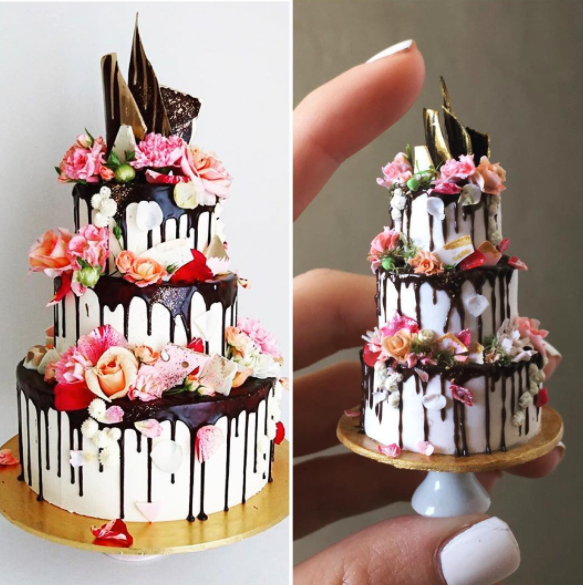 Clients send Dyke a photo of their cake, and she estimates the time it will take her to recreate it, as well as the cost of the materials she'll need to purchase. The price for the miniature varies depending on the level of detail, but Dyke estimates the median cost is probably somewhere between $150 and $200.
"Simple cakes with minimal detail I can make in an afternoon, while others that take more time and engineering can take a week," she told The Huffington Post.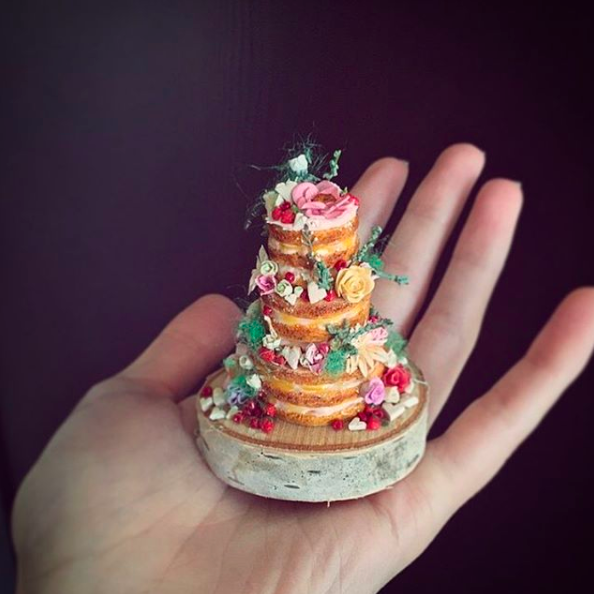 Dyke previously worked as a cake decorator under Duff Goldman of "Ace of Cakes" fame, and learned many of the techniques she uses today from her time at Goldman's Charm City Cakes West in West Hollywood, California.
She even made an appearance on Food Network's "Cake Masters" last year.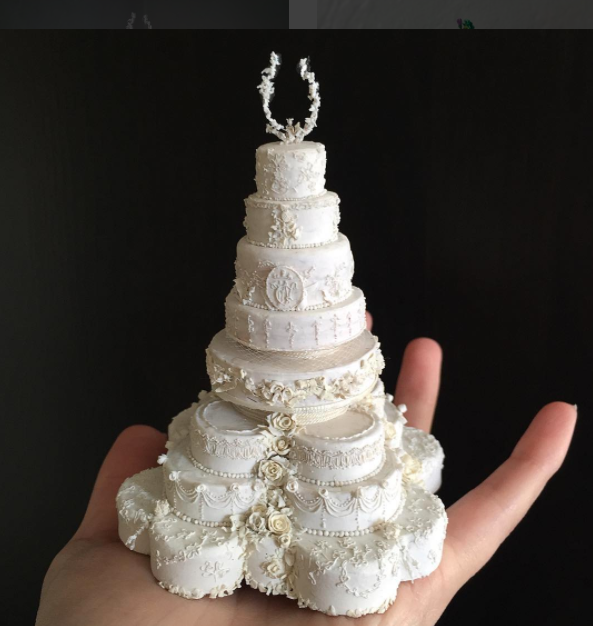 Dyke's obsession with miniatures started young. From an early age, she was fascinated with Barbie accessories and toy trains. At 6 or 7, she began creating her first miniatures. When she turned 20, Dyke shifted her focus to wedding miniatures specifically and has turned it into a business.
"I was working retail and picked up some polymer tools with one of my first paychecks," she told HuffPost. "I actually read a Tarina Tarantino article ― she's my idol ― and became inspired again to make minis. I made my co-worker's mini wedding cake, then she wanted one for her friend and the friend wanted one and so on."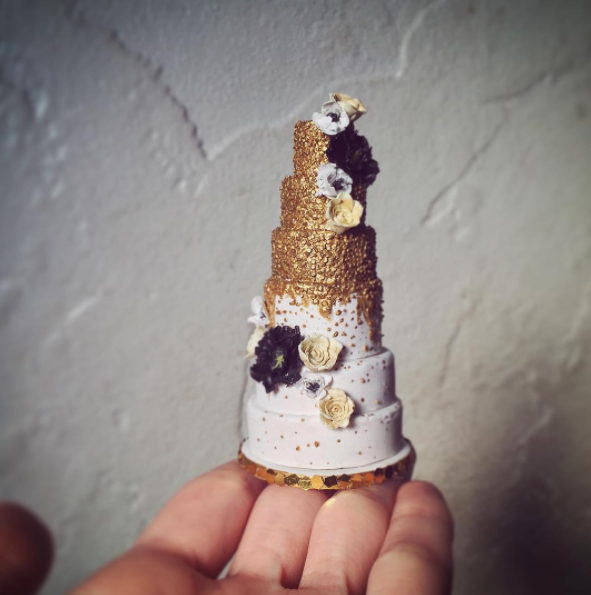 While working on such a small scale might be painstaking for some, Dyke finds tremendous pleasure in it.
"I find accurately miniaturizing an item super satisfying," she said. "When it's difficult to differentiate [the mini] from the original photo is when I feel best. I also really like making art for people. Their reactions are great ― people have told me they've cried when receiving their mini wedding cake."
The waitlist for Dyke's services is currently two months long, but she's accepting new business inquiries through her Instagram direct messages. Head over to Insta to see more of her mini masterpieces.
Related