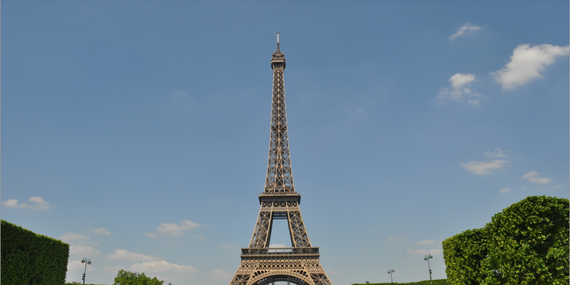 By College Tourist; Author: Timpani Woodson, Northern Arizona University
14 items to look chic during a visit to the City of Lights.
The weather in Paris during the spring is beautiful. The days are typically warm and sunny, with the nights a tad chilly but not unbearable. If the weather wasn't reason enough, the city is less busy as tourist season isn't until the summer (June-August). This packing list is for those wanting to look good while in the city without the extra baggage.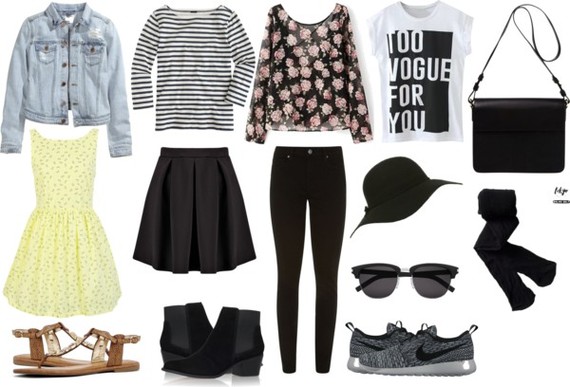 Sundress: A good sundress can provide you a multitude of options. For day time, you can wear it with a pair of comfortable flats, or sneakers, and a sunhat. For a night time look, add a pair of tights and switch out your flats for a pair of booties.
Skater Skirt: These are a great way to add a feminine touch to any outfit. Like a sundress, a skater skirt can be transformed from day to night, casual to dressy. For visiting the palace and frolicking around the gardens of Versailles, a simple striped shirt and a pair sandals will look great. For extra Parisian flair add a bold red lip.
Black jeans: A staple in any packing list. Throw on a graphic tee and a pair of sneakers and you have a perfect outfit to walk around the Louvre or the Musée D'Orsay.
Light jacket: While the city stays pretty warm during the day, there is sometimes a cool breeze. A light jacket is a nice layer to have in this case, and also as a way to cover up when the temperature drops at night.
One t-shirt: Paired with black jeans or your skater skirt, a plain t-shirt or graphic tee is a great way to look casual yet cute.
Two nicer shirts: I don't say blouse because I wouldn't consider a striped shirt a t-shirt, but it's not quite a blouse either. So, in addition to the striped shirt a nice loose fitting tank top, or a blouse, can help dress up some of the more casual pieces for dinner.
Sandals: Opt for something with a strap to save your feet, and to avoid losing your shoes in crowds.
Sneakers: Paris is a very walkable city. So, pack a pair of sneakers to keep your tootsies comfortable while you are taking stroll down the Champs-Élysées, or if you decide to take the stairs up the Eiffel Tower.
Booties: Booties can work day or night. Make sure to add some insoles to them if you plan to walk around the city in them for extra comfort. Also, some restaurants in Paris have a dress code, so a pair of booties can dress up an outfit that may be too casual with sandals.
Sunglasses: Sunglasses can be a great way to complete an outfit. Bring a fun pair along to add a little something to your looks. Plus, there will be sun, protect your eyes. No one wants wrinkles when their older!
Crossbody bag: A crossbody bag offers more security as its nearly impossible for someone to steal one off your person. Look for one big enough to fit your essentials like your phone, wallet and camera but small enough that its not a burden to carry it.
Tights: Tights can go underneath a skirt or dress, or under jeans for an extra layer of warmth.
Sunhat: A sunhat is great for two reasons: sun protection and some extra glam!
And there you go, 14 items to help you look your best during a trip to a Paris! Of course you can sub out some of these options to fit your style, like a pair of shorts instead of a skater skirt, or a pair of flats instead of sandals. Also, don't forget to add some fun earrings and necklaces to add a little extra to your looks.