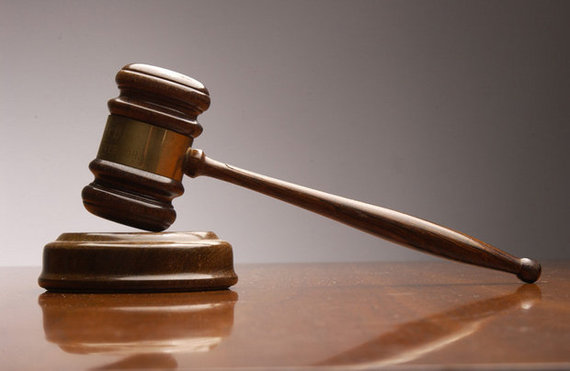 A worst-case scenario for any small business is to be greeted by a process server who is delivering a notice of an employee lawsuit against the business. The employee might be complaining of discriminatory treatment or harassment, or some violation of federal or state laws and rules by the employer. These types of cases are not limited to current employees, and small businesses have been targeted by prospective and former employees as well. The business might have a small contingency fund for these types of events, but that fund can be quickly erased by litigation that also distracts the owner from managing the business and maintaining profitability.
An employee's threshold for filing a lawsuit can be relatively low, as even a perceived slight can form the basis of a complaint. The best practice for any small business is to avoid all lawsuits, and particularly employee lawsuits, but taking at least the following seven(7) precautions against them.
1. Familiarize yourself with applicable federal and state laws.
United States businesses operate under a host of legal and regulatory restrictions. The Department of Labor maintains a summary list of federal statutes and rules that govern businesses, including matters such as when overtime pay is mandated, and when and how medical leave must be offered. Whether these laws govern any specific business will be a function of the size of that business and how many employees it has. A law that may not apply when a business is started can later become applicable as the business grows and adds employees. Every business owner should maintain at least a passing familiarity with these laws even if they do not apply to a business at a specific time.
2. Consult with experienced employment law attorneys before a problem occurs.
A business will save time and money when it retains qualified attorneys to periodically review its hiring and employment practices, rather than later paying the same attorneys to defend against employee litigation. Many law firms that specialize in employment law post tips and updates that businesses can use for information and assistance to minimize litigation risks. Business owners should look for a law firm that provides this information and that has experience with employee litigation matters in their own states.
3. Establish a corporate structure that protects an owner's personal assets.
A surprising number of small businesses operate either as sole proprietorships with no corporate structure that shields the business owner's personal assets or under a corporate shell that fails to comply with minimal structural requirements. Operating a small business under a corporation or a limited liability company structure will provide the first layer of defense to protect a small business owner's assets, but that defense can be breached. The corporation must maintain regular minute books and records. It should establish bank accounts that are separate from personal accounts and its assets, income and expenses should not be mixed with personal matters. A business owner should consult with both lawyers and accountants to establish the appropriate protections under a corporate umbrella.
4. Treat all employees equally.

Treating every employee the same is often a difficult task for a small business owner who is attempting to create a collegial environment that accounts for different personalities and personal situations among a small group of employees. A small business might offer extra paid time off or some other concession to an employee who is experiencing an emergency, but failing to offer that concession to other employees will form the basis for a discrimination lawsuit. Small business owners may oath to adopt the bureaucracy of an employee handbook that spells out rights and benefits, but those handbooks and the practices they describe, when applied equally to all employees, can save a business any number of headaches when benefits are not provided equally across the board.
5. Establish a smart hiring process.
Businesses are under no legal requirement to advertise new employment positions to the entire universe of prospective employees, but many businesses have adopted this practice to avoid the appearance of discriminating against certain protected classes of employee applicants. More importantly, a small business's interview and hiring process should be vetted to confirm that it includes no hidden pitfalls that could expose a small business to litigation or regulatory action. This can be as simple as including equal employment opportunity statements in job postings, or as complex as detailed interview questions and protocols that will apply to all applicants.
6. Educate managers and supervisors.
More than a few employee lawsuits have stemmed from small business managers who bullied or harassed employees or who gave the appearance of favoring one employee over another. When faced with these claims, a small business that has not established any management training and education programs will be at a significant disadvantage in the eyes of a judge or jury. Every manager in a small business needs to know and understand the business' anti-discrimination policies as well as the importance of following those policies.
7. Maintain thorough files and documentation.
Assume that a small business fires an employee who is underperforming. If the employee responds with allegations that he or she was fired as a result of a discriminatory reason, the business will be better able to justify its decision and defend against the employee's lawsuit with documented performance reviews and written warnings of underperformance. If nothing is documented, or if a business keeps incomplete or inconsistent records, that business's rationale for firing the employee might look like a pretext to cover a discriminatory practice. Any action that relates to or affects an employee should be documented and the documentation should be retained both while the employee is still employed and for several years thereafter.
In the blog post, "What Should Small Business Owners do to Protect their Business from Employment Lawsuits?" the law firm Massey, Stotser & Nichols provides a list of tips that can help your small business avoid a visit from a process server:
• Watch what you say as well as what you do. This includes conducting any form of business that is questionable or dealing with unscrupulous people as well as treating your employees with respect.
• Insure yourself from your business. Being a sole proprietor is not bad until you are being sued, in which case if you are sued, your individual assets are at risk.
• Define your expectations with your employees and always make sure to terminate employees with care by following employment laws in your state.
• It is beyond important to review all of the laws and regulations regarding your business and employees and to comply with those rules because that can be your saving grace upon an employment lawsuit.
No small business can prevent every potential employee lawsuit that may be waiting in the wings. These precautions and a few other common practices, such as maintaining insurance coverage that covers losses from litigation, can only reduce the damages and help a business defend against the worst of that litigation. Where employees are concerned, a small business owner's best protection may be to treat everyone with dignity and respect and to impress on all employees their need to do the same.
Popular in the Community