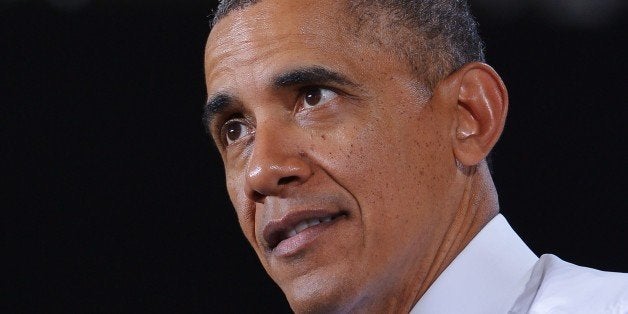 Raising the minimum wage is about as popular an economic policy position as any in America. In fact, more people want to increase the minimum wage than have a positive view of the capitalist system that underpins the nation's economy.
A new HuffPost/YouGov poll found that 62 percent of Americans support raising the minimum wage from $7.25 to $10.10 an hour, while 26 percent are opposed. Meanwhile, 53 percent have a positive opinion of capitalism, while 19 percent have a negative view.
Although most Americans surveyed said they favor raising the minimum wage, responses were divided along party lines. Eighty-five percent of Democrats and 60 percent of independents think the minimum wage should be increased, but only 31 percent of Republicans agree.
A majority of Americans in all income groups said they support an increase, including 67 percent of those whose families make less than $40,000 a year and 55 percent of those whose families make more than $100,000 a year. Fans of capitalism were more likely than not to support a wage hike for low-income workers, with 51 percent backing an increase.
Six hundred economists have signed on to an Economic Policy Institute letter urging Congress to raise the minimum wage. Though the question of whether an increase would help or hurt workers is the subject of some debate, the poll finds Americans are mostly unswayed by arguments that an increase might hurt workers because businesses would respond by hiring fewer people.
Only 30 percent said they thought a minimum wage hike would hurt workers, while 52 percent said it would help them. Fifty-five percent of those with a family income of less than $40,000 and 50 percent of those making more than $100,000 agreed.
On this question, too, respondents were split along party lines, with 76 percent of Democrats saying that a minimum wage increase would help workers and 60 percent of Republicans saying it would hurt them. Independents were more likely to say it would help them, by a 49 percent to 33 percent margin.
The HuffPost/YouGov poll was conducted Jan. 27-28 among 1,000 U.S. adults using a sample selected from YouGov's opt-in online panel to match the demographics and other characteristics of the adult U.S. population. Factors considered include age, race, gender, education, employment, income, marital status, number of children, voter registration, time and location of Internet access, interest in politics, religion and church attendance.
The Huffington Post has teamed up with YouGov to conduct daily opinion polls. You can learn more about this project and take part in YouGov's nationally representative opinion polling.

Related
Popular in the Community