WASHINGTON -- A year ago President Barack Obama stood with a group of home care aides and announced that his administration would be extending to them full labor protections, including minimum wage and overtime. But on Thursday, several of the women who joined the president last year sent him a letter voicing their concern that the change still hasn't happened, noting that the measure was part of the White House's own "We Can't Wait" economic plan.
"One year later, we are still waiting," the women wrote.
Advocates for low-wage workers have lobbied officials for years to change the 37-year-old "companionship exemption" to American labor law. The carve-out now excludes nearly two million home care aides who tend to the elderly and people with disabilities in their homes from a guaranteed minimum wage and time-and-a-half for working more than 40 hours.
Workers cheered last year when Obama said publicly that the exemption would be removed under a new Labor Department rule, but the change appears to be caught in the federal red tape that often delays new regulations from being implemented. The National Employment Law Project, an advocacy group for low-wage workers, is calling on the administration to finalize the new rule.
A Labor Department spokesman said the rule is still being worked on by the agency.
In their letter to Obama (published here), the home care workers noted that wages in several states have declined since last December. They also said that substandard conditions in the industry are making it difficult to retain workers and that experts are predicting a shortage in the future.
"Home care remains one of our fastest-growing but lowest-paid occupations," reads the letter, which was signed by Thelma Reta, Iterra Blackshear, Tracy Dudzinsky, Karen Kulp, Robin Shaffert and Sascha Bittner. Low wages are "forcing more workers and their families who live in poverty to rely on public assistance. Workers continue to provide invaluable care for seniors and people with disabilities without fair pay or the dignity that comes from having their work be valued or respected."
It is not uncommon for new workplace regulations to get tied up in the rulemaking process for months or even years, as the business community often pressures officials to water down or delay them, claiming they'll cost jobs. Workplace safety advocates criticized Obama's erstwhile overseer of rule review, Cass Sunstein, for being overly solicitous of business interests.
But in the case of the home care aides, the White House has already withstood any political discomfort since the president came out publicly in support of the change a year ago. The administration sat on several new regulations ahead of the November election -- something of a Washington tradition for both parties -- but with a second term now in hand, it's likely the removal of the companionship exemption will become final, perhaps imminently, although officials are preoccupied with "fiscal cliff" negotiations.
The change to labor law is long overdue and would immediately improve the working standards for thousands of people, argued David Ward, executive director of the Direct Care Alliance, an advocacy group for home care aides, nursing assistants and caregivers.
"We're all scratching our heads and a little frustrated that we have to continue with this battle," Ward said. "What President Obama said is let's improve these jobs, and we agree."
Companies that provide home care services were not thrilled with the proposed change, arguing that it would raise costs and make care prohibitively expensive for fixed- or low-income customers.
"It will drive up our costs, which in turn drives up our prices," Paul Hogan, CEO of the Nebraska-based Home Instead Senior Care, which has 900 franchises, told HuffPost last year. "Our clients and their families do not want to pay for overtime, and they will go to alternatives."
Congress passed an amendment in 1975 that granted minimum wage and overtime protections to most domestic workers. But the companionship exemption was included to exempt more casual workers like babysitters or people who accompany the elderly for long stretches. The rule ended up excluding what has become a large, professionalized workforce of home care aides, the president himself noted last year.
"As the home care business has changed over the years, the law hasn't changed to keep up," Obama said. "Even though workers ... do everything from bathing to cooking, they're still lumped in the same category as teenage babysitters."
That wasn't the intent of Congress, said Sarah Leberstein, a staff attorney at the National Employment Law Project, whose group has produced a video (above) calling on the president to "finish what you started" with the rule change.
"If you take a look at the history of this, it should be a no-brainer," Leberstein said. The exemption "has had an overwhelming impact on women and people of color and single mothers trying to get by doing necessary work."
According to the Bureau of Labor Statistics, there were 1.9 million home care and personal health aides in the country as of 2010, and the field is expected to grow by 1.3 million (70 percent) in the current decade, "much faster than the average for all occupations," the bureau notes. The average worker earns about $20,000 per year, or $9.70 an hour. According to PHI, an industry non-profit, median wages in the industry have fallen over the past decade when adjusted for inflation, and less than half of workers are estimated to have employer-based health coverage.
"A lot of the fastest-growing jobs are the lowest-paying," Leberstein said. "Home health aides and personal care assistants are at the top of list."
Correction: This story originally stated that the proposed rule was being reviewed by the White House's Office of Management and Budget. In fact, it is still being reviewed by the Labor Department.
Before You Go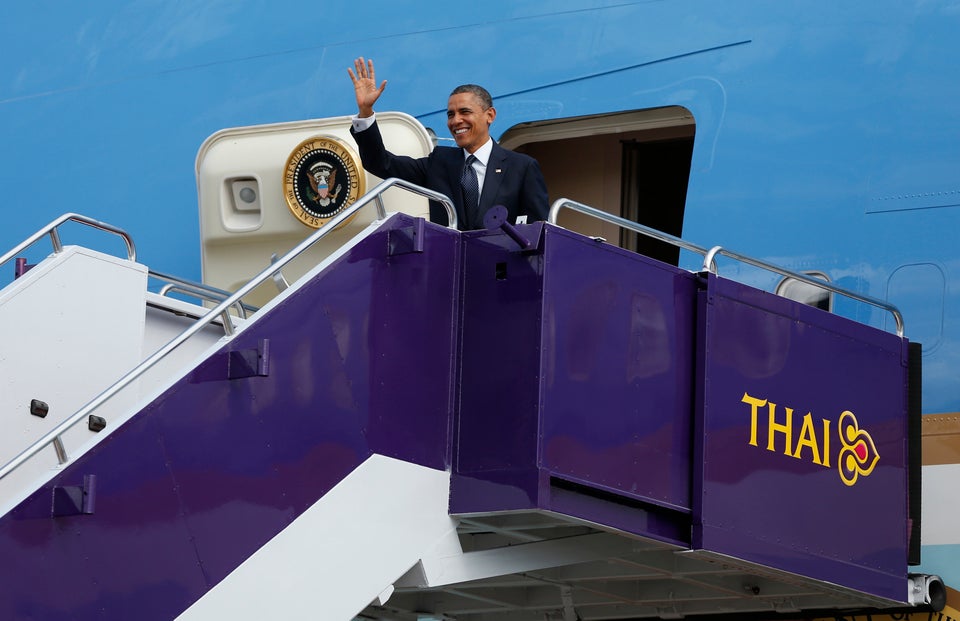 Obama In Thailand
Popular in the Community