They could both get what they want if the federal minimum wage goes up.
"Walmart caters to workers on a budget and they can expect that if those workers get an increase, they will spend the money in their stores," Catherine Ruetschlin, a policy analyst at Demos, a left-leaning public policy organization, told The Huffington Post. "These low-wage workers are the real job creators in the economy; they're the people that go out and spend."
Walmart and other big chain stores that serve lower-income shoppers are hurting. Their customers don't have much cash right now -- stagnant wages, higher taxes and rising gas prices have left many living close to the edge.
"The consumer doesn't quite have the discretionary income, or they're hesitant to spend what they do have," Charles Holly, Walmart's chief financial officer, told reporters on a call last month, after the company announced an unexpected quarterly drop in sales in U.S. stores.
Walmart hasn't taken a formal stance on Obama's proposal to raise the minimum wage from $7.25 per hour to $9 per hour. But the company has been a vocal opponent of a growing worker movement demanding retailers and fast food chains pay a living wage -- generally around $12 per hour. Walmart recently iced plans for three new stores in Washington, D.C., after the city council passed an ordinance targeted at big-box retailers demanding they start their wages at $12.50 per hour.
This approach is not the way to strengthen our middle class. Not only is it based on a fundamental misunderstanding of labor markets, it doesn't address the real issue -- the lack of good jobs in the middle. And it fails to understand the role of entry-level jobs, including those in restaurants, hospitality and retail, as a starting point -- a chance to build skills and begin taking on bigger jobs.
Some conservative economists and other employers who have resisted paying their workers more say the laws of supply and demand dictate that higher wages will lead to less hiring and more firing, worsening the plight of low-wage workers. Better a low-paying job than no job at all, this view holds.
But the economics of the minimum wage may be more complicated than a simple supply-demand curve. David Cooper, an economic analyst with the left-leaning Economic Policy Institute, agrees with Demos's Ruetschlin that the sluggish economic recovery means a boost in the minimum wage could push low-income workers to spend more, and in many cases they'd spend that money at low-priced outlets like Walmart.
"If suddenly all these low-wage workers have more income, they are likely to spend that money right away," Cooper said. "If these retailers want strong, stable sustainable growth in the U.S. economy, then they should also want strong, stable increases in wages to their employees."
And because Walmart is the largest private-sector employer in the country, a move to raise wages there could lead other employers to follow suit, in turn giving those workers more money to spend. (While the retailer is unlikely to raise wages on its own, a government-mandated increase in the minimum wage could have a similar effect.)
"By raising the minimum wage, it puts more businesses on an even playing field," Cooper said. "If an employee at McDonald's or Pizza Hut suddenly has additional income, they could spend it at Walmart."
The data linking an increase in wages to a rise in consumer spending -- particularly at a specific retail outlet -- is a bit thin, but there's "very strong anecdotal evidence in support of that claim," said Jared Bernstein, a senior fellow at the nonpartisan Center on Budget and Policy Priorities and a former economic adviser to Vice President Joe Biden.
Retail analysts that cover stores like Walmart often argue that whenever customers see an influx of cash -- say, on payday -- low-priced retailers see a corresponding uptick in sales, Bernstein noted.
Even if higher wages for its workers didn't lead to an immediate boost in profits for Walmart, it likely wouldn't lead to a drop. Evidence shows that companies forced to raise wages generally come away unscathed, according to Stephanie Luce, an associate professor of Labor Studies at the City University of New York who has researched Walmart and the minimum wage.
A review of recent research from the Center for Economic and Policy Research found that when state and local lawmakers raised the minimum wage in their areas, the move resulted in limited or no job loss. That's because raising the minimum wage reduces employee turnover, increases efficiency and sometimes results in an earnings drop for high-wage employees -- all of which are enough to offset the increased labor costs for companies.
"We have examples of employers that have had to raise their wages -- they've always cried that they can't afford it, but we've never found that after the fact they've gone out of business," Luce said.
Before You Go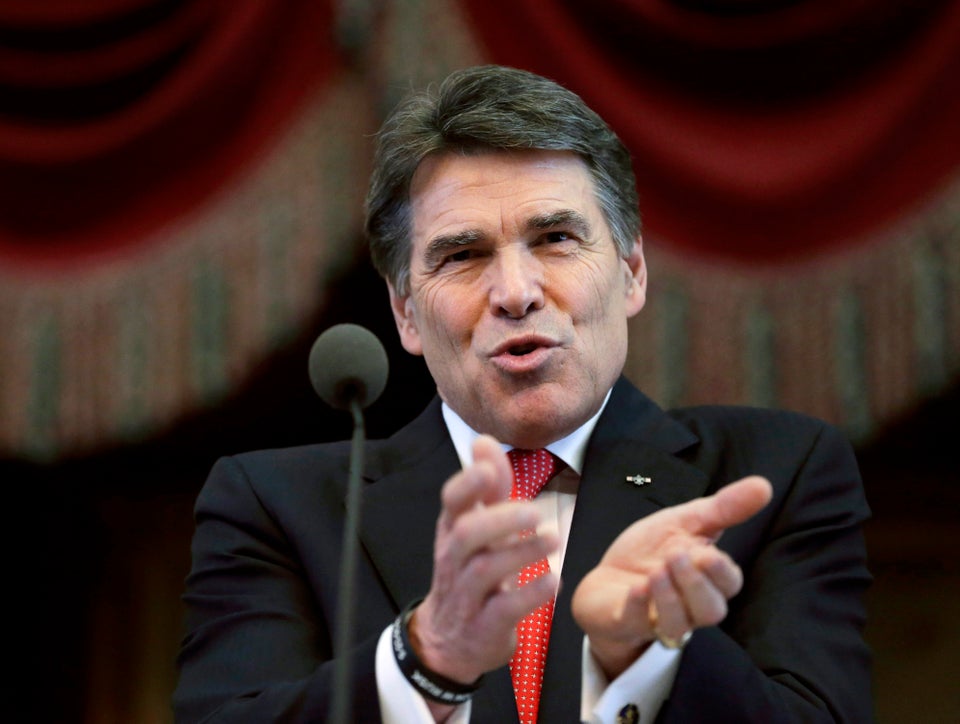 People Who Hate The Minimum Wage
Popular in the Community