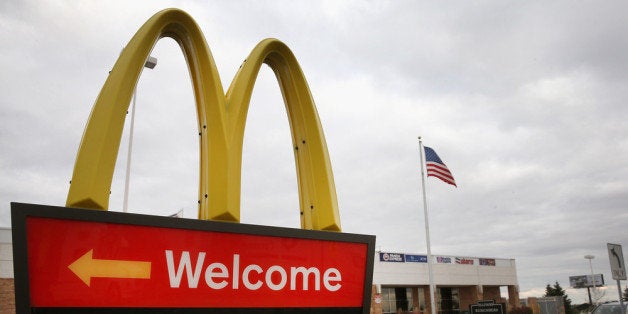 WASHINGTON -- If Congress hikes the minimum wage to $10.10 per hour and ties it to inflation, it could reduce federal spending on food stamp benefits by $46 billion over 10 years, according to a new report released Wednesday by the left-leaning Center for American Progress.
Echoing a common liberal argument, researchers at the University of California, Berkeley found that by putting more income in low-wage workers' pockets, the higher minimum wage would cut back their reliance on public assistance, to the tune of $4.6 billion annually. That amounts to roughly 6 percent of current food stamp spending, or about a tenth of 1 percent of the federal budget.
Progressives said Wednesday that the CAP report shows why a minimum wage raise should be supported by many of the Republicans who currently oppose it, since those same lawmakers have called for cuts to the Supplemental Nutrition Assistance Program (SNAP), commonly known as food stamps.
"Detractors of SNAP and the minimum wage increase can't have it both ways,"
Sen. Sherrod Brown (D-Ohio) said on a call with reporters hosted by CAP. While they decry a "culture of dependency," Brown went on, "these same elected officials oppose efforts to make sure hard work is rewarded with fair pay."
Authored by Rachel West and Michael Reich, the CAP report adds a few more data points -- and talking points -- to the partisan debate on Capitol Hill over Democrats' proposal to boost the minimum wage. Bills in the House and Senate would raise the minimum wage from $7.25 to $10.10 per hour by 2015 and peg it to an inflation index so that it rises with the cost of living. The proposal would also eventually hike restaurant servers' tipped minimum wage, which has been $2.13 per hour since 1991, to 70 percent of the regular minimum wage.
A recent report from the Congressional Budget Office found that the Democratic proposal for a minimum wage hike would raise the country's collective wages by $31 billion and lift 900,000 people out of poverty, but also potentially reduce employment by 500,000 jobs. Conservatives seized on the latter figure to call the proposal a job killer.
Opponents of the minimum wage hike quickly pushed back on the CAP report, with the industry-backed Employment Policies Institute saying the findings ignore other federal costs that could come with the reduction in employment. "It's both embarrassing and disingenuous for an organization such as CAP to say a higher minimum wage would 'cut taxpayer costs' -- knowing full well that those reductions in spending will be offset by other increases in spending, according to the CBO," said Michael Saltsman, the group's research director.
The Democrats' proposal has a long way to go before landing on President Barack Obama's desk. The Senate is expected to take up the bill sponsored by Sen. Tom Harkin (D-Iowa) in April, although it isn't clear yet whether they'll have the 60 votes needed to overcome a filibuster. The GOP-controlled House has shown little interest in giving a vote to the bill sponsored by Rep. George Miller (D-Calif.), although Democrats are now trying to force it onto the floor through a maneuver known as a discharge petition.
Before You Go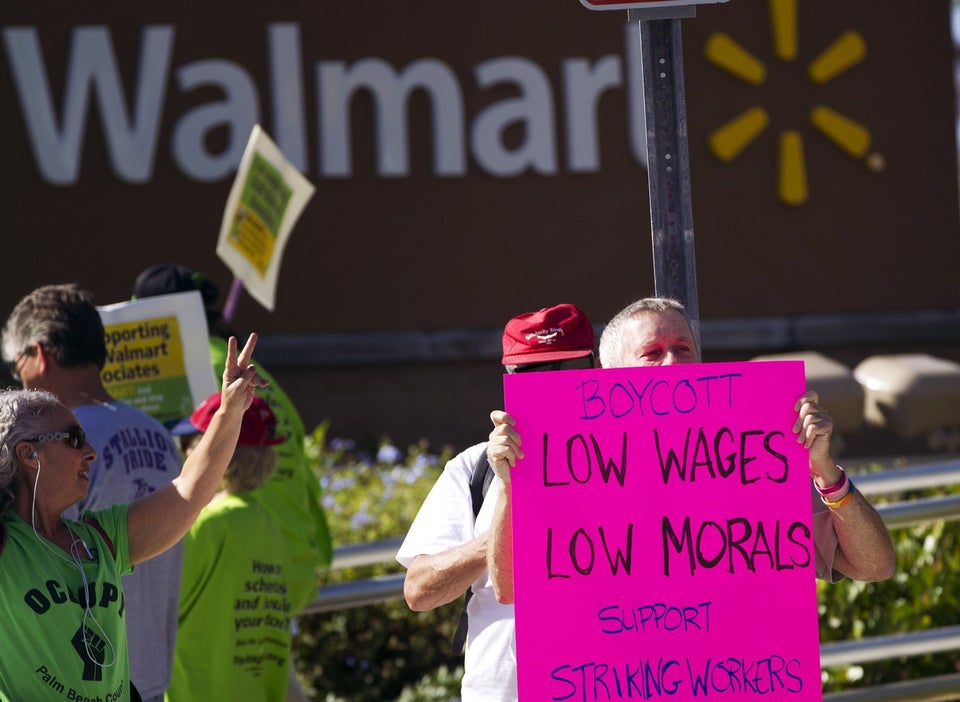 What Minimum Wage Haters Won't Say
Popular in the Community