A city tells stories, street by street, as the human face does it --one wrinkle at a time. The old Copper Mining city of Butte, in Montana, by its appearance alone, tells captivating stories like very few other places.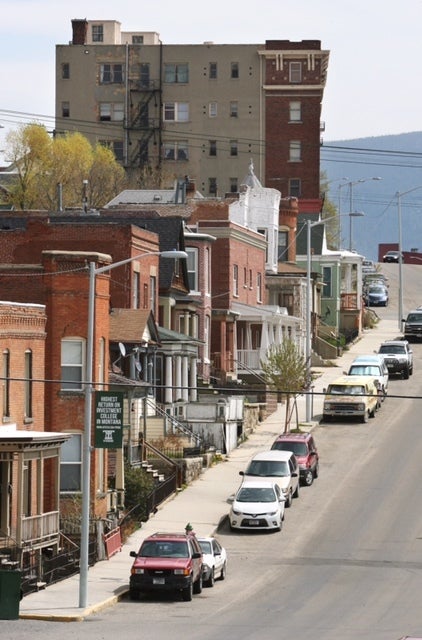 It has been a long time since some astronomical fortunes were made here and it shows.
Walks through the Uptown historic neighborhood, where I live, reveal a universe of past vibrancy. The back alleys in particular hint at secrets of a rich, proud and at times painful history lived passionately. Not all of Butte has aged gracefully but all of it has aged colorfully.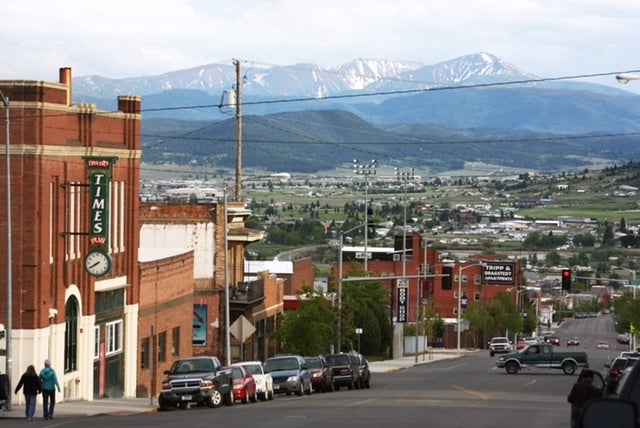 Renaissance artists found ancient street scenes irresistible. They saw powerful narratives in aging facades. To the filmmaker, Butte possesses the same kind of photogenic treasures.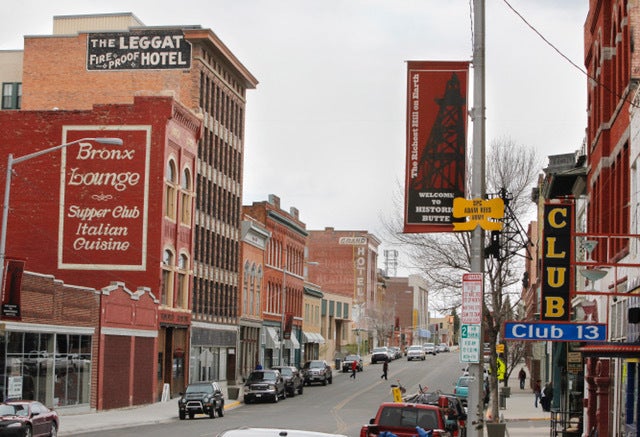 In July I had several visitors from Europe, guys with whom I attended High School in Paris and their families. After discovering other cities in Montana, they remarked that they found Butte particularly appealing because of its European character.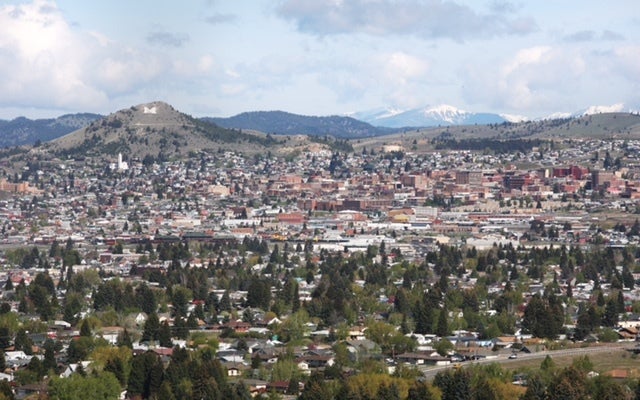 This past June, on the night of the 100th anniversary of the great North Butte mining disaster at the Granite Mountain Memorial, Don Andrews was accompanying a group of three Zulu visitors spending the summer in our community. While the smiling South African gentlemen interacted jovially, Don was filming them. He was the first to see that the striking contrasts in the physical and emotional landscapes of Butte offered the perfect backdrop and environment for a film festival.
In Don, the activist and the businessman combine seamlessly to form a complete artist. The grey in his beard suggests an age not betrayed by his youthful energy. Behind his trademark wide, dark-rimmed glasses, his eyes expose a rare curiosity. They are the eyes of a filmmaker.
He explains what he sees: "I've been saying that there is a story in every brick in Butte. The city is enveloped by story and film is the business of importing and exporting story. To me, Butte is a story goldmine."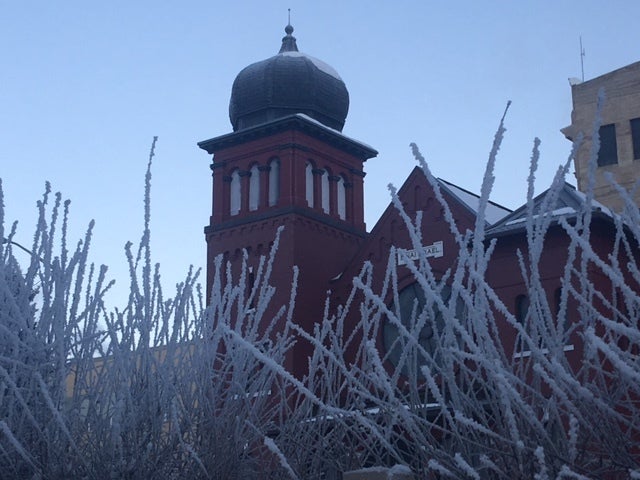 Like the incomparable painters of the Dutch Golden Age, Don is fascinated by light. He points out that: "Butte has some of the best light I have ever seen. And light combined with architecture makes Butte amazing for film."
Behind every great art there is great wisdom. It is no different with Andrews. He sees in the observation of others, a path towards self-discovery. And the effort to understand others, he believes, makes a significant contribution to bring some light to a frequently dark and sinister world.
He describes how he fell in love at first sight with the Covellite theatre, on W. Broadway. "I remember saying to some people whom I did not know that it would be an amazing venue for a film festival. The owner of the theatre who happened to be there asked: Do you know anyone who could organize one? A week later my business partner Brian Boyd and I presented to him a rough schedule of the Covellite Film Festival."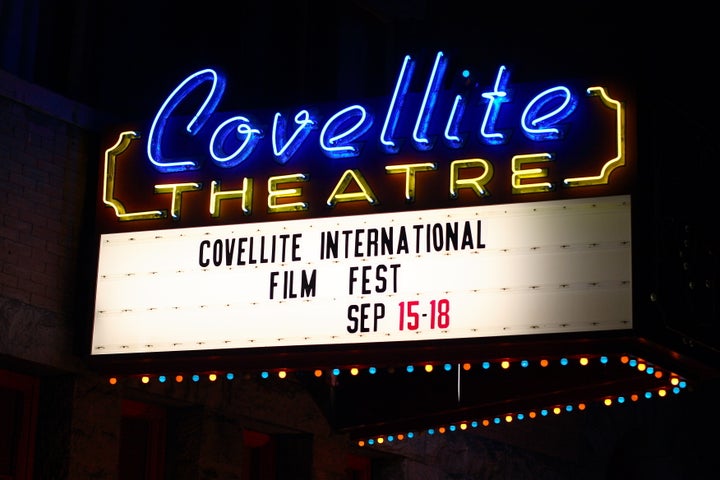 Andrews then concludes perceptively. "I am not sure if we found Butte, Montana or if Butte found us. But I could not be happier with the experience."
By any measure, the first iteration of the film festival, in September 2016, was a stunning success. Artistically, the selection was superb. The audiences were enthusiastic and the business community saw an opportunity for the local economy.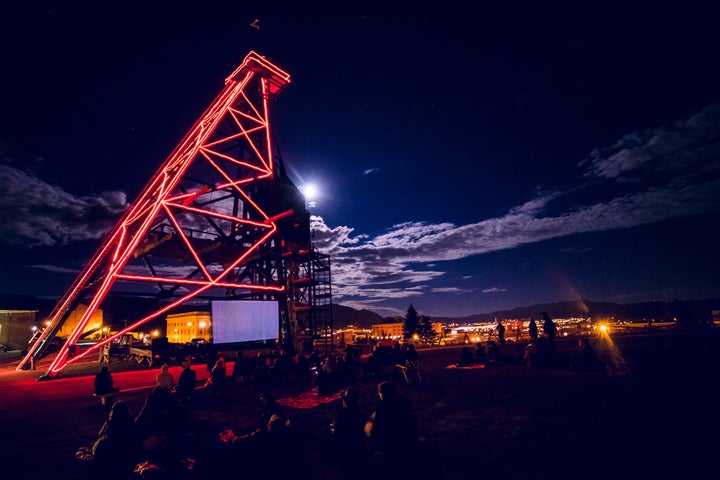 Maria Pochervina, Director of the Butte Convention and Visitor's Bureau made the following observations. "The first year was more successful than the organizers ever dreamed it would be with the number of films submitted. I personally visited with people who traveled from Texas to attend the festival. Those who came to Butte for the film festival fell in love with the community, the history, the architecture and the people…Butte will definitely see more films shot here, thanks to the festival and the Covellite studio."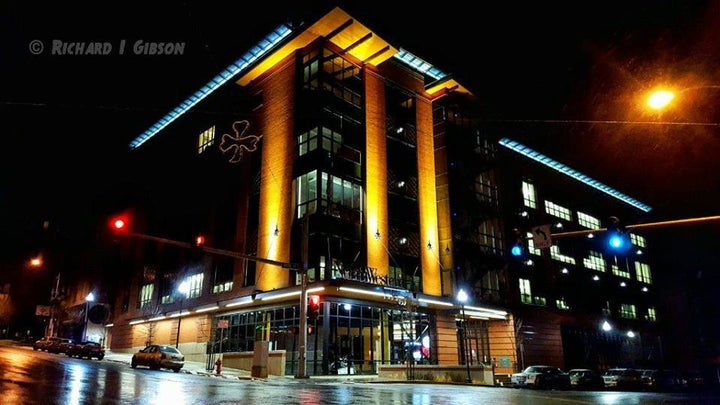 With a humility that is seldom associated with artistic talent, Don simply adds. "It blows me away that it happened at all.'
I was curious about the second edition, scheduled for September 2017. Don did not disappoint: "Our programing will show people world cinema. We are choosing films with unique perspectives and stories. It's really all about illuminating the world map. We will be screening 100 films, we will have marvelous music and it is gonna be a whole lot of fun."
Our culture is now, increasingly, dominated by cynicism and disillusionment. Society relentlessly drifts towards bitterness and rage. The success of the Butte Film Festival, on its exhilarating first voyage, reaffirms that the future always belongs to dreamers. They make things happen and they lift the misty gloom for the rest of us. Their timeless thirst for Beauty remains one of humanity's most precious gifts.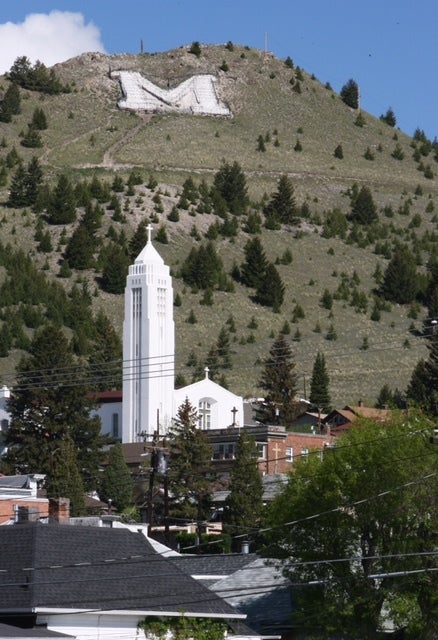 Note: The 2017 Butte Film Festival is September 12 to 17. All additional info may be found at www.covellitefilmfest.org
Support HuffPost
The Stakes Have Never Been Higher
Related
Popular in the Community