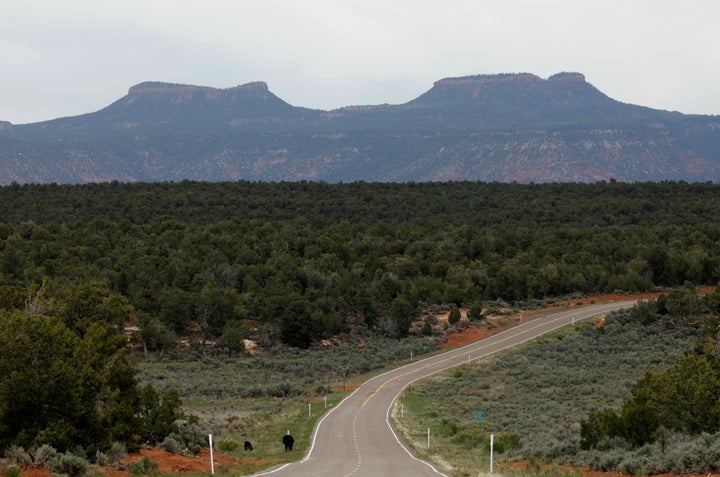 The claims indicate there is interest in extracting minerals from lands that until recently were off limits to such development.
Since then, 17 claims have been staked on land that was previously part of Grand Staircase-Escalante, according to Bureau of Land Management records. Three more have been located within the original boundary of Bears Ears.
As HuffPost first reported last week, a Canadian copper and silver mining firm, Glacier Lake Resources Inc., has entered into an agreement to purchase mineral rights to extract copper, cobalt and other minerals on roughly 200 acres of land at the former Colt Mesa mine within the original boundary of Grand Staircase-Escalante. A total of 10 claims ― each 20 acres ― were staked March 29 by Utah residents Dan and Nicholas Proctor, according to public records.
The Colt Mesa deposit, about 35 miles southeast of Boulder, Utah, was discovered in 1968, and a mine operated there in the early 1970s. Glacier Lake says it plans to begin surface exploration this summer and request drilling permits. Company President and CEO Saf Dhillon told HuffPost that "the target is a high-value, underground scenario with modest disturbance."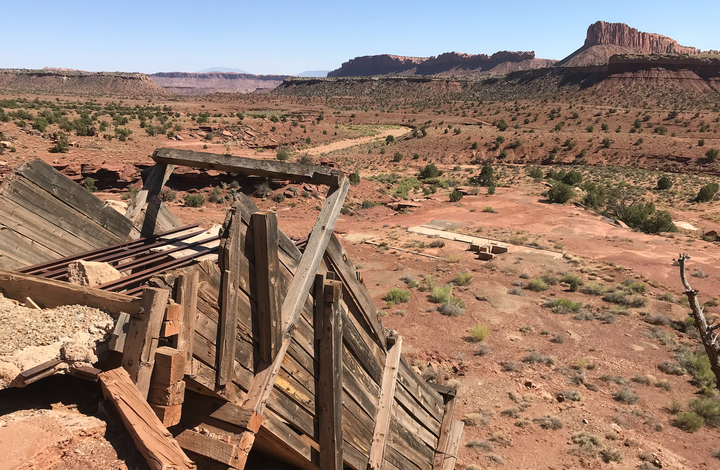 A claim is just the first step a prospector must take to mine public land. As HuffPost learned during a recent visit to Bears Ears, the claim only gets you rights to the minerals underground. Permits are required for any significant development.
A mineral company and several individuals have also staked at least 10 other claims on previously protected land. On Feb. 2 ― the day portions of both monuments opened to new claims for mineral rights ― four members of the Lamoreaux family, which owns a small mineral company called Alpine Gems LLC, staked an 80-acre claim near Butler Valley, southeast of Cannonville. And on May 9, Alpine Gems staked three 20-acre claims in that same area.
Last year, the Utah Board of Oil, Gas and Mining awarded Alpine Gems an Earth Day award for reclaiming an abandoned 13-acre quarry in Butler Valley. The awards are given out to companies that go "beyond what is required by regulation to protect the environment while responsibly developing Utah's natural resources," as the Salt Lake Tribune reported at the time.
John and Sky Worthen, of Salt Lake City, staked three mining claims on former Grand Staircase-Escalante monument land over a three-day period in mid-May. Two are located east of Reese Canyon. The third is just south of the town of Escalante. The Worthens do not appear to be affiliated with any mining company.
There's been less interest in prospecting areas carved from Bears Ears. In fact, the first new claim there came from two public land activists, Morgan Sjogren and Michael Versteeg. It was an experiment, they wrote in a blog post on the website of outdoor retailer REI, to see whether a claim could serve as "an unusual public lands preservation tactic."
Only two other claims have been staked within the original Bears Ears boundary. They were staked March 13 by Ronald and Brooks Hammond of Dallas in an area west of Monticello, Utah.
The purpose of a claim is just to establish priority over any other prospectors who might be after what's in that ground. Any exploration that disturbs more than 5 acres requires a claimant to file a plan of operations with BLM, a move that initiates an environmental review.
To date, BLM has not received a plan of operations for any claim staked on land removed from Grand Staircase-Escalante or Bears Ears, including those at the Colt Mesa deposit.
Trump's rollback of the two protected Utah sites came after a months-long administrative review of more than two dozen recent monument designations. Upon launching the review in April 2017, Trump vowed to end "another egregious abuse of federal power" and open up protected areas to "tremendously positive things."
Click here to read more about the General Mining Act of 1872, the antiquated law that governs prospecting in the U.S., and HuffPost's trip to Bears Ears to to find out how easy it is to stake a mining claim.
Support HuffPost
The Stakes Have Never Been Higher
Before You Go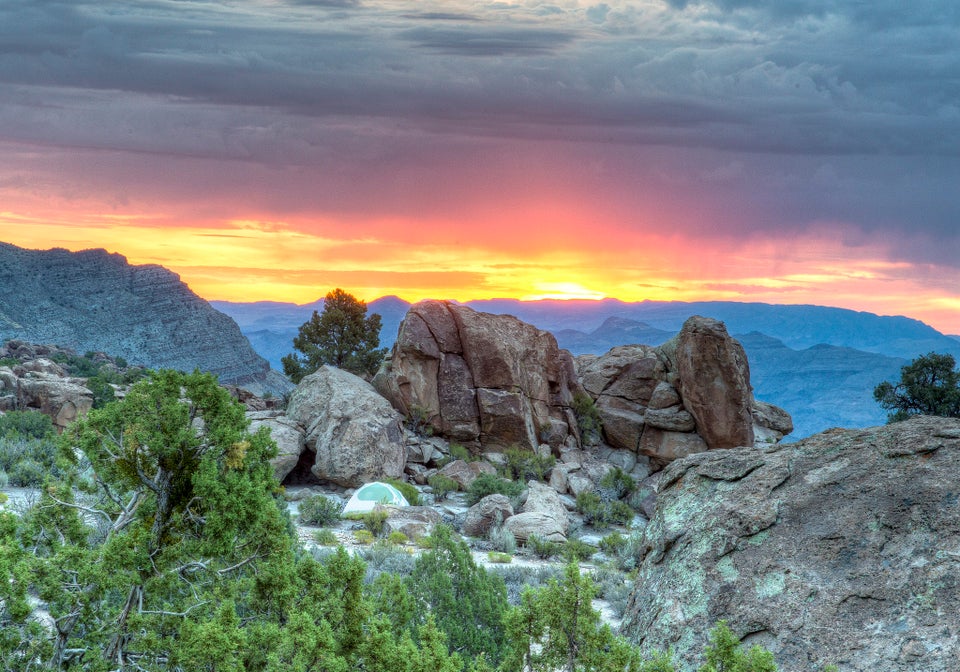 National Monuments Threatened By Donald Trump's Executive Order
Popular in the Community