It's not often that the head of a mining company sees jail time over safety violations.
Former Massey Energy Company CEO Don Blankenship's one-year sentence for violating mine safety standards, which was handed down Wednesday, is wholly unprecedented -- but it's yet another punch in the gut for a labor force whose safety has, historically, been an afterthought for executives and federal regulatory authorities alike.
For more than a century, the United States has crept forward -- slowly -- in its regulation of the mining industry. In 1916, the first federal child labor law made it more difficult for mines to operate with children under the age of 16. (Previously, children as young as 8 were forced to work.) It wasn't until 1941 that federal inspectors were able to enter and inspect mines for safety, and another few decades of disasters led to the Coal Act of 1969, which required annual inspections for all operations.
Despite that legislation and other safety regulations, companies can often deal with a disaster by simply adding a line to their budget. A 2014 investigation by NPR and Mine Safety and Health News found that thousands of companies with poor federal safety grades failed to pay their fines -- sometimes for up to 10 years -- and continued to operate even after a deadly incident and while owing up to millions of dollars to the government.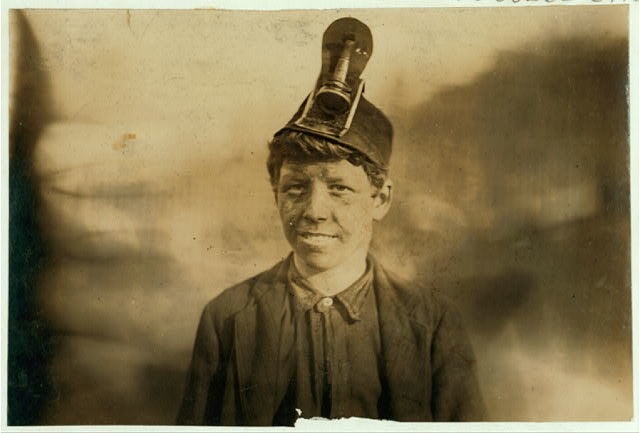 The coal mine explosion at a Kentucky Darby mine in 2006 killed two men instantly, and another three died of carbon monoxide poisoning while trying to escape. The company that ran the operation was slapped with hefty fines, but wasn't exactly forced to pay up.
State and federal records list Ralph Napier Sr. as Kentucky Darby's co-owner and legally responsible corporate official. The mining company he and some partners once operated still owes $500,000 in penalties for the Kentucky Darby disaster. Napier also controls eight other mines that have $2.4 million in delinquent fines. ...

The mines that Napier controlled mined 1.4 million tons of coal while they were delinquent, according to federal records. That's more than $89 million worth, based on average prices in that part of Kentucky reported by the U.S. Energy Information Administration.
In most cases, including Napier's, the federal Mine Safety and Health Administration allowed operations to continue, even when there were more injuries down the line.
It's perhaps not very surprising that safety takes a back seat to profit today, since it's always been that way.
There were warning signs, violations and pleas from workers to fix a coal dust problem well before a mine explosion in Centralia, Illinois, claimed 111 lives on March 25, 1947. A mine in West Frankfort, Illinois, was plagued with federal violations that went uncorrected until a blast in 1951 ripped through the area and led to 119 deaths. Over the past century, hundreds have perished in what are remembered as sad accidents rather than negligent, unmitigated disasters.
In Blankenship's case, the justice system found criminality in labor practices that blatantly ignored safety protocols if they threatened profit. Depending on whom you talk to, Blankenship's sentencing is either a precedent that shows no executive is invincible or is an unthinkable miscarriage of justice. But many people agree one year was not enough.
"No prison sentence and no amount of money can bring back the 29 men who lost their lives at Upper Big Branch, but my sincere hope is that this sentence can offer some measure of closure for the families of those miners," U.S. Secretary of Labor Thomas Perez said in a press release.
"That said, this is a clear case of the punishment not fitting the crime," he said. "This sentence is the maximum allowable under the law, but regrettably, the criminal provisions of the Mine Act are far too weak to truly hold accountable those who put miners' lives at risk."
The United Mine Workers of America put the deaths in frightening context.
"There were 52 people killed at Massey mines while [Blankenship] was CEO of that company. The penalty he has received means he will get one week per death. That's a travesty," UMWA International President Cecil Roberts said. "Don Blankenship deserves to go to jail, for that is surely where he belongs. And although this sentence will not begin to make him atone for his crimes, there is a higher court he will answer to someday, and I have complete faith that the justice he receives there will be more than adequate."
Related
Before You Go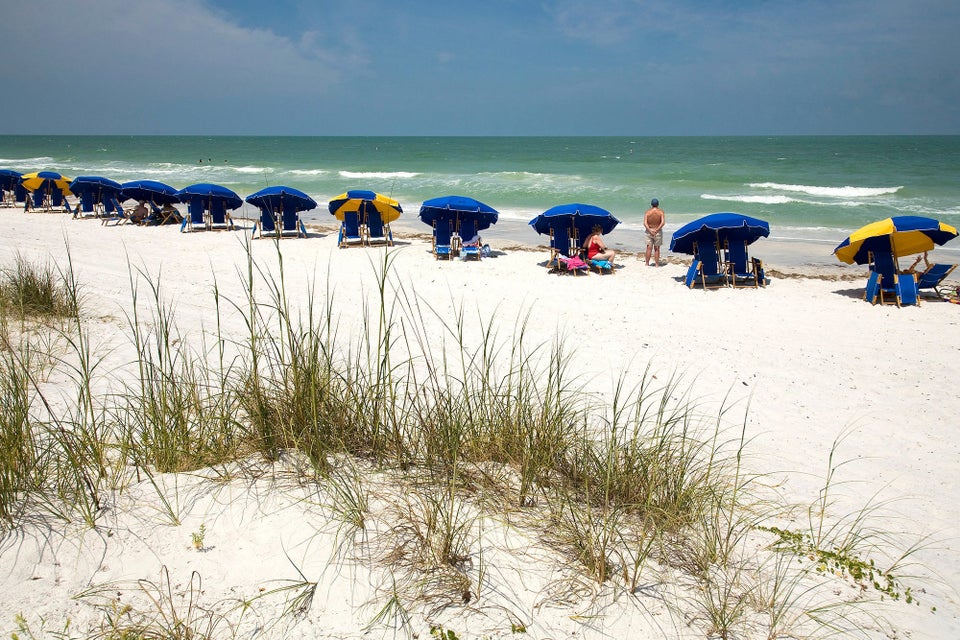 10 States That Burn The Most Coal
Popular in the Community