Let's face it, it is no longer uncommon to see millennials go out on a limb, take the road less traveled, and make a positive impact through entrepreneurship.
But 7-year-old entrepreneurs... Are we ready for that? Just wait until you read this interview.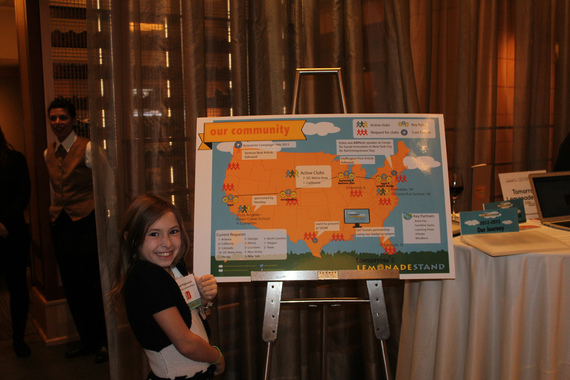 Our work at The Global Good Fund focuses on developing young social innovators along with other groups that are committed to highlighting social entrepreneurs and supporting young entrepreneur networks, such as Forbes 30 Under 30 and YEC - Young Entrepreneurs Council respectively.
With the spotlight on young leaders, is there an ideal age for entrepreneurship? Is there such a thing as being too young to run a startup?
I recently had the privilege of meeting Kylee Majkowski, who proves that entrepreneurship is possible at any age. Kylee is a 10-year-old dynamo who started her company, Tomorrow's Lemonade Stand (TLS), at age 7!
Tomorrow's Lemonade Stand is a community of young people who promote and instill the spirit of entrepreneurship for children across America. TLS empowers kids at an early age (ages 7-11) to become confident, self-reliant and capable individuals. Kylee leads by example, instilling in her peers the joys of being creative, embracing risk and finding a passion worth pursuing with vigor.
In our interview, Kylee discusses how she balances being "just a regular kid" with her experience in the boardroom. I find Kylee's story to be provocative for children and adults alike and hope you gain inspiration through this talented "minipreneur."
What inspired you to pursue your passion and be an entrepreneur?
Most companies start with a simple question: "Why?"
One day when I was seven, my mom took me to work and I quickly became inspired about entrepreneurship when I saw her office and the people working in it. I thought to myself, "why aren't they teaching this in school?"
From the experience, I wanted kids to learn and understand entrepreneurship at a young age. With that, TLS was born.
As a 10-year-old entrepreneur, how do you manage working with people older than you? How do you approach delegating and making decisions when your colleagues have significantly more experience than you do?
Adults and kids speak two different languages and I'm lucky to be fluent in both. It is often confusing to be speaking kid slang with friends (YOLO, etc.) and then go to an advisory board meeting after school. It's a completely different world.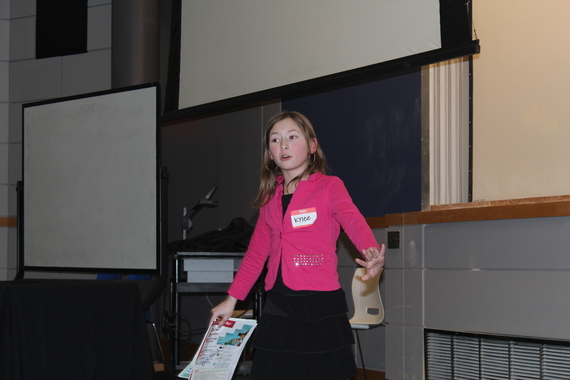 I learned to become proficient in both languages because my mom is a loud talker - it is my favorite quality of hers! Growing up, we would often drive together as a family to New Jersey from Virginia. During these trips, my mom would chat the entire way in the car about the company she works for. Since the age of five, I would always ask my mom questions, inquire about her work and the different business terms she used. These conversations helped me tremendously in my professional growth.
Language is also my favorite subject in school, which makes a huge difference in being able to speak with both adults and kids.
What is one thing that you are grateful for that has allowed you to get where you are today?
I am grateful that I had people (especially my parents) teaching me about entrepreneurship at a very young age. That's why I have been able to pass along this knowledge to other kids.
Starting TLS has been a very fun and memorable experience - from our first pilot club for TLS to the first board meeting. All the experience and knowledge I have gained has been wonderful. I am grateful for the story that I now have - I can actually say that I was a seven-year old entrepreneur!
What do you look forward to when thinking about the future of Tomorrow's Lemonade Stand? What about your personal journey as an entrepreneur?
When talking about the future of TLS, I'm excited to be expanding to other continents. We first started a curriculum in South Africa. It was very stressful to build (and the curriculum ended up being changed), but we learned a lot from the experience. We now are building a curriculum in Brazil and I will be giving an upcoming speech at The Liberty Forum in Brazil.
What skills would you like to learn and become more proficient in as you build Tomorrow's Lemonade Stand?
I personally struggle with understanding the math and finances behind my business. In school I'm passionate about language and arts, but not numbers. In the TLS Club, it took me longer to fully understand credit and debt than other kids in the program.
Despite this shortcoming, I was voted to be the Financial Officer for one of our TLS Clubs. This role initially stressed me out, but I learned a lot about myself and I was able to better understand math and finance as a result. It was an excellent learning experience for me and I'm proud that I went outside of my comfort zone in this situation to grow as an entrepreneur.
My dad also helps me with learning about math and finance, as he is a financial advisor in his profession.
Are there things you can't do that you lean on other people for? How do you handle that reality?
Every once in awhile, I have to remind myself that I am only 10. I can't sign papers, do paperwork, etc. (my mom does all the paperwork for TLS). It sometimes bothers me that there is this age limit holding me back as a young entrepreneur. Even though I love being a kid, I sometimes wish I could be an adult to make decisions on my own. It's hard to handle this reality - but ultimately, I am very proud of where I am now.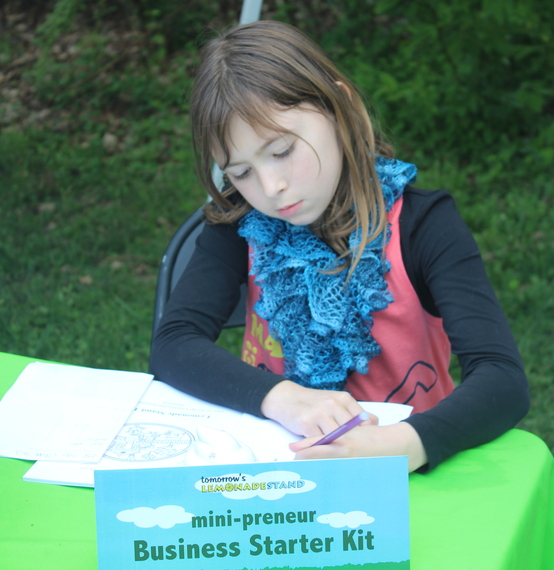 How do you inspire other young leaders to forge their own paths and explore their passions through entrepreneurship?
More than anything, other young leaders inspire me! It also is not really as much 'me' that inspires them - it's what I built.
When both kids and adults see the TLS kids at the beginning of the program and compare their growth when they finish the program, the results speak for themselves. Both kids and adults love the improvements. Inspiration through TLS is what people remember.
People underestimate kids, especially in the media and in society. When people actually see how much kids are doing and how intelligent they are, they are shocked. In fact, when people first meet me, they are skeptical of my role at TLS... I just make it a point to prove myself and inspire these individuals with what I'm building and what I am capable of.
How do you inspire adults? How are you intentional about inspiring different age groups? Is there a difference in the way you go about inspiring adults vs. youth, or is it similar?
This question goes back to kids and adults speaking different languages. I give speeches (like the upcoming Liberty Forum) to both kids and adults. I tailor my language to the different age groups, depending on who I'm talking to.
I think the similarities of inspiring both groups comes about through action. Adults enjoy seeing what the kids are achieving. For adults, watching "little people" make a big difference is amazing. For kids, they want adults to see their amazing work.
In other words, both adults and kids inspire each other.
Calling all HuffPost superfans!
Sign up for membership to become a founding member and help shape HuffPost's next chapter