Would you drink an espresso out of this thing?
Due to come out sometime in early 2015 from Hong Kong-based startup Wacaco, this hand-powered portable espresso machine will make eyes roll among espresso purists and mouths drool among the rest of us caffeine junkies.
The Minipresso is powered by pumping your hand so you don't need to plug it in. Just use the scoop that doubles as the espresso tamper for the coffee, fill it with hot water, pump 13 to 28 times (depending on how many shots you want), and watch your drink stream into the provided cup. Wacaco says that the Minipresso's built-in semi-automatic piston injects water into the coffee chamber at 116 PSI to produce a shot of espresso at the "perfect temperature" of 152 degrees Fahrenheit.
At about 7 inches tall and weighing a little under a pound, it looks like the Minipresso is compact enough to throw in your backpack. A true caffeine addiction is a pressing matter, after all.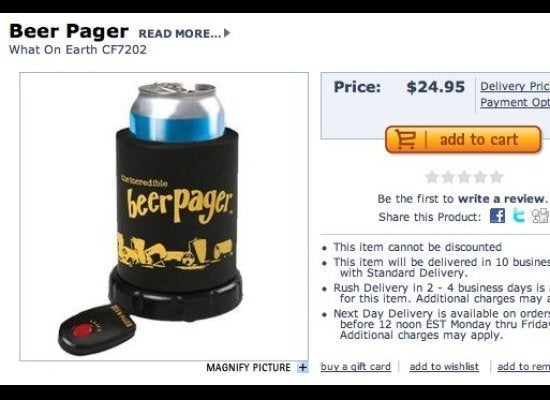 Most Ridiculous SkyMall Products
Popular in the Community