From the mod fashions of the '60s to the early-aughts denim looks, miniskirts have had their moments. It seems they're having another one in 2021.
Hemlines tend to rise with the temperature, so it's no surprise miniskirts have been making an appearance this summer. Celebrities like Florence Pugh, Winnie Harlow and Olivia Rodrigo have been photographed in them at public appearances.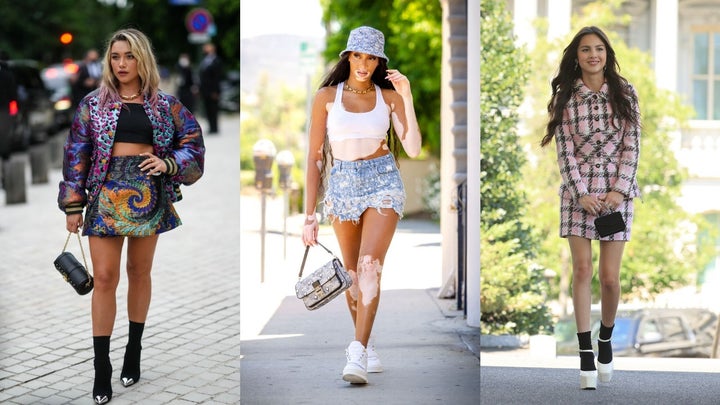 While very short skirts have existed in cultures around the world for thousands of years, the modern notion of the miniskirt is generally traced back to 1960s British fashion designer Mary Quant. That came decades after Josephine Baker's famous banana skirt made waves in the 1920s.
Recently, many have taken the short skirt look to new levels with micro-minis featuring slits and cutouts.
As ever, miniskirts remain versatile. You can opt for a solid or a bold print, a fitted style or a flare, a classy tweed or an edgy leather. The knit and crochet trend has reached miniskirts, and there are many casual pleated tennis skirts on the market as well.
If you want to channel your inner Cher Horowitz (her yellow plaid miniskirt and jacket in "Clueless" is iconic, after all), there are matched sets aplenty. And of course, the classic denim miniskirt remains a solid option.
There are many ways to style these skirts today ― like matching them to tops or jackets, or going sporty with sweatshirts, sneakers and high socks. And you can always further lengthen your leg look with a pair of heels.
As with other 2021 trends, the miniskirt seems to be a clear rejection of the sweatpants and leggings we wore at home throughout 2020.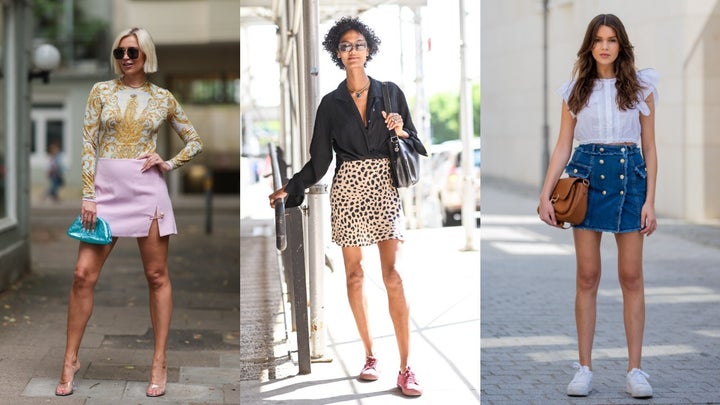 Whether you gravitate toward the micro-mini or prefer a few extra inches on your short skirts, the key is to be true to yourself as you style and wear them.
If you're looking to try out the miniskirt trend in 2021, we've rounded up some fun options below.
HuffPost may receive a share from purchases made via links on this page. Prices and availability are subject to change.