A music minister at the Alabama church where embattled Republican Senate candidate Roy Moore spoke on Wednesday was once found guilty of trying to obstruct an investigation into claims that his son sexually molested children, AL.com first reported.
The minister, Bill Atkinson, led the musical portion of the event at Magnolia Springs Baptist Church, located just south of Mobile, Alabama. Moore was interrupted twice with comments related to sexual abuse accusations against him as he spoke for around 20 minutes.
In August 2012, a federal jury found Atkinson guilty on two counts, obstruction and conspiracy, for ordering two of his sons to destroy a DVR hard drive containing incriminating evidence against William "Will" James Atkinson IV, the minister's oldest son.
Will was arrested by Honduran police in February 2012, standing accused of molesting children at an orphanage in Honduras run by the Atkinson family.
The minister's youngest son, Jonathan, had set up a video recording device in secret after receiving complaints from some of the children, according to a court ruling. Jonathan later showed his father a tape of Will sexually abusing a 14-year-old boy. At the request of the eldest Atkinson, Jonathan's brothers destroyed the tape by erasing it and shooting at it.
Will was reportedly still in a Honduran jail at the time of the verdict against his father. It remains unclear how charges against him were settled.
Atkinson was sentenced to two months in jail and fined $25,000, AL.com reported.
A biography on the Magnolia Springs church's website states that four Atkinson children live in the area and also participate in the ministry, where the eldest Atkinson also teaches an adult Sunday school class. He has six children altogether.
Republican Senate candidate Moore stands accused of sexual harassment and assault by a number of women, several of whom were teenagers at the time of the alleged abuse. One, Leigh Corfman, claims Moore touched her inappropriately when she was 14 and he was 32.
In his speech, Moore said the women's stories "have been false, numerous and vicious."
"I do not know any of these women," he said. "I did not engage in sexual misconduct. It's simply dirty politics. It's a sign of our times."
Despite the accusations and calls from prominent Republican lawmakers for him to step out of the race, Moore is still registered in the Dec. 12 election, where he will compete for votes against Democratic candidate Doug Jones.
Before You Go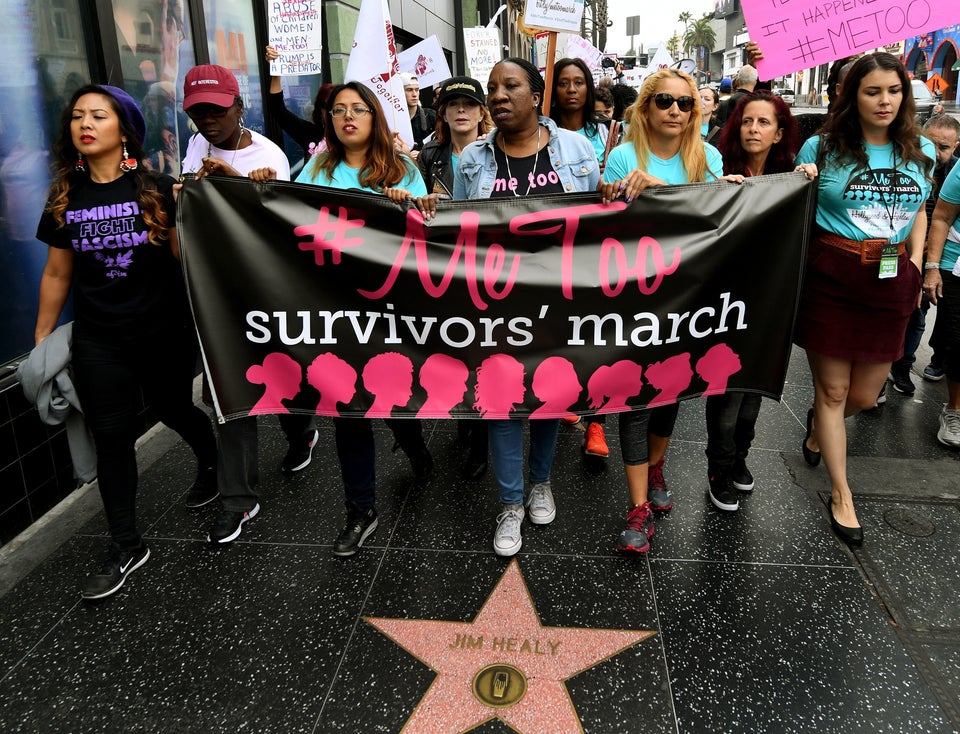 Hollywood #MeToo March
Popular in the Community