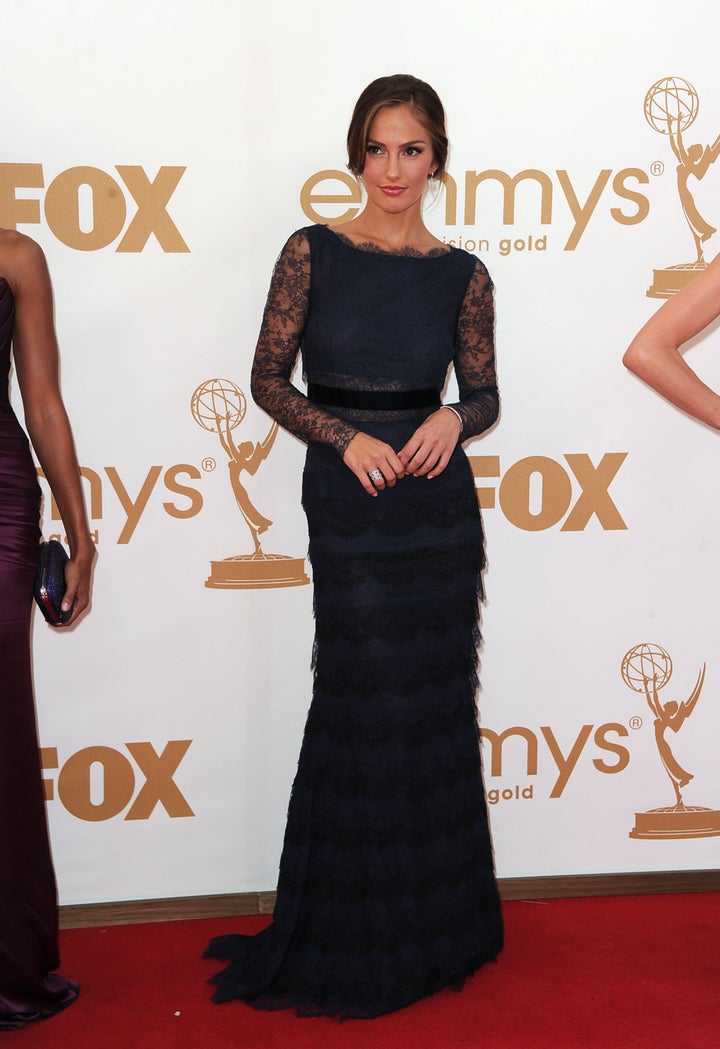 Kelly told "Late Show" host David Letterman that she was a scrub nurse for four years -- prepping operating rooms, and suturing up patients. The actress said she hadn't planned on working in the medical industry, but found herself working in a doctor's office in exchange for plastic surgery.
She explained to Letterman that when she was 19, she was approached by a former Playboy Playmate who wanted to manage her acting career.
"She was very seductive and said that she wanted to manage me and that I had a lot of potential," Kelly said. "She said that she could get me a job at this doctor's office in return for plastic surgery which I would need to be a Playboy Playmate."
Hard to believe anyone would tell the gorgeous actress she needed work done, but Kelly told Letterman the Playmate told her she needed, "lipo, fake breasts, a few veneers and all kinds of stuff."
Minka took the job, but said she only lasted a month, because she realized she didn't want any plastic surgery after all.
"When I told [the former Playmate] that I didn't want [surgery], she said I would never be Playmate of the Year and I said, 'I think that's okay. I'm okay with that.'"
While Kelly didn't last long in that office, she took a course to become a certified scrub nurse. Had her acting career not taken off, she might still be working in medicine today.
Check out some photos of Minka's top 25 red carpet looks.
PHOTO GALLERY
Minka Kelly's 25 Best Red Carpet Looks

Calling all HuffPost superfans!
Sign up for membership to become a founding member and help shape HuffPost's next chapter