WASHINGTON, June 5 (Reuters) - Minneapolis, with its extensive green space and a park within a 10-minute walk of most homes, has supplanted San Francisco as the home of the best city park system in the United States, the Trust for Public Land said on Wednesday.
San Francisco, which topped the list in 2012, the first year the trust assembled its "ParkScore" urban park rankings, slipped to third place in the 2013 standings.
New York, a city associated with tall office buildings and crowded sidewalks, moved up a notch to second place, while Boston tied with San Francisco for third this year, along with the California capital of Sacramento.
The trust's rankings were based on its analysis of park systems in the 50 biggest U.S. cities - 10 more than last year's list.
Minneapolis, the 48th largest U.S. city, was not included in the 2012 rankings.
Altogether, cities on the east and west coasts dominated the top 10 local park systems. Parks in Portland, Oregon; San Diego, California and Seattle in Washington state were also in the upper echelons. So were the east coast cities of Virginia Beach, Virginia and Washington, D.C.
The trust looked at how many residents can reach a park quickly by foot, the median park size, the percentage of total city area dedicated to parks, per capita spending, and the number of playgrounds available per 10,000 city residents.
In New York, 96 percent of residents live within a 10-minute walk of a park compared to Minneapolis' 94 percent. However, parks were significantly smaller, with the median size about a sixth of those in Minneapolis.
Both Minneapolis and New York have recently put more money into the public spaces, according to the trust. Minneapolis spent $210.33 per resident, while New York, the most populous U.S. city, spent $160.33 per person, according to the trust.
Fresno, California, was rated as having the worst park system, unchanged from last year's ranking. Southern and western cities such as Louisville, Kentucky and San Antonio, Texas dominated the bottom tier of 13 cities with the lowest-ranking park systems. (Reporting by Lisa Lambert; editing by Dan Burns and Christopher Wilson)

Related
Before You Go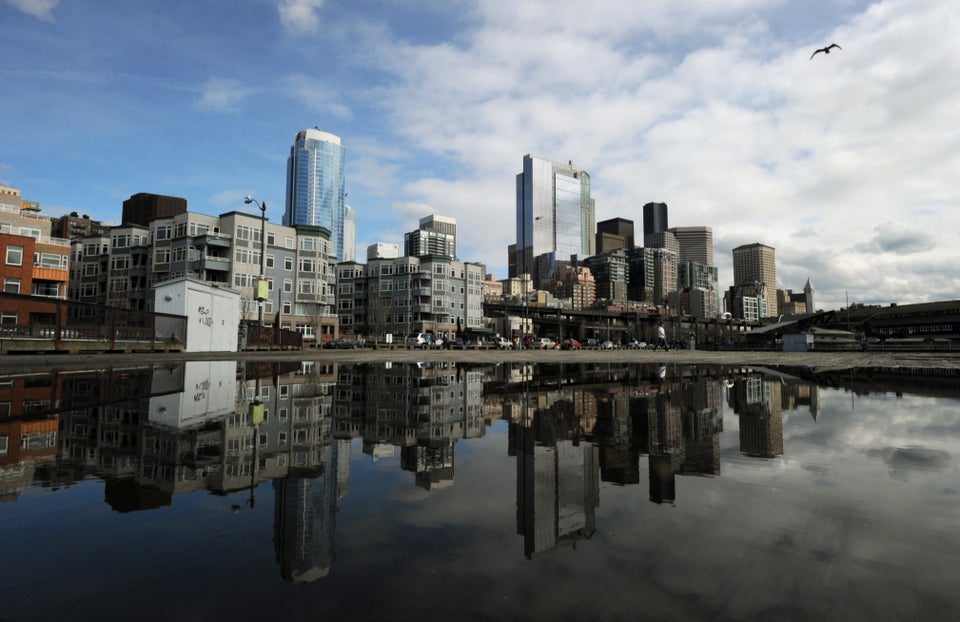 2013 ParkScore Rankings
Popular in the Community