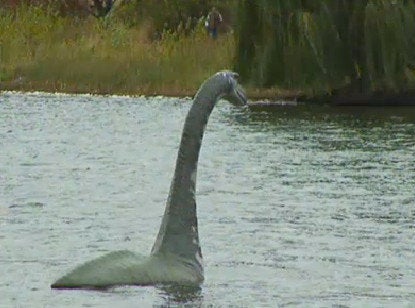 This is one lake monster that knows a thing or two about self-promotion -- it uses Twitter and Facebook to let people know where it's going to show up.
Say hello to Minne, the Minneapolis version of the Loch Ness Monster. Sort of.
With summer not too far off, a yearly phenomenon is rearing its long slimy neck out of several Minneapolis area lakes. And it looks remarkably like a famous 1934 photo of what is said to be Scotland's legendary Loch Ness Monster.
But Minne -- sorry to deflate all true monster believers everywhere -- is, in fact, a work of art that made its first appearance in Lake Harriet back in 2009, according to WCCO-TV.
Watch this news report on Minne the lake monster:
Artist Cameron Gainer built the 13-foot-tall sculpture to resemble the controversial 1934 "Surgeon's Photo," which many people believe shows the long neck and head of some unknown animal in Scotland's famous Loch Ness (see first photo in gallery below).
"Seeing Minne up close, she's very pretty," said Mary DeLaittre of the Minneapolis Parks Foundation.
"Children think she is terrific, and they have tremendous ownership of Minne," DeLaittre added. "There is nothing better than walking around the lake and for the first time spotting Minne. They keep coming back and weaving stories around Minne."
While locals never really know which Minneapolis lake will be Minne's next stop, the long-necked creature uses social media outlets like Twitter and Facebook to post clues to her whereabouts.
And much as folks in Minneapolis have been jockeying for a photo op with their beloved Minne the Monster, the chamber of commerce in Washington state's Lake Chelan has just completed a contest of its own to name an alleged real lake monster believed to live in their deep lake.
A long-necked, serpent-like animal has been reported by dozens of people over the past 100 years in the 55-mile-long freshwater lake in north central Washington. But it's never been given a name. The winning entry will be announced on April 28 in downtown Chelan.
Whether it's Nessie in Scotland, Minne in Minneapolis or whatever the locals will pick in Lake Chelan, apparently every good lake monster deserves a good name.
Check out these other alleged lake monsters and more bizarre creatures: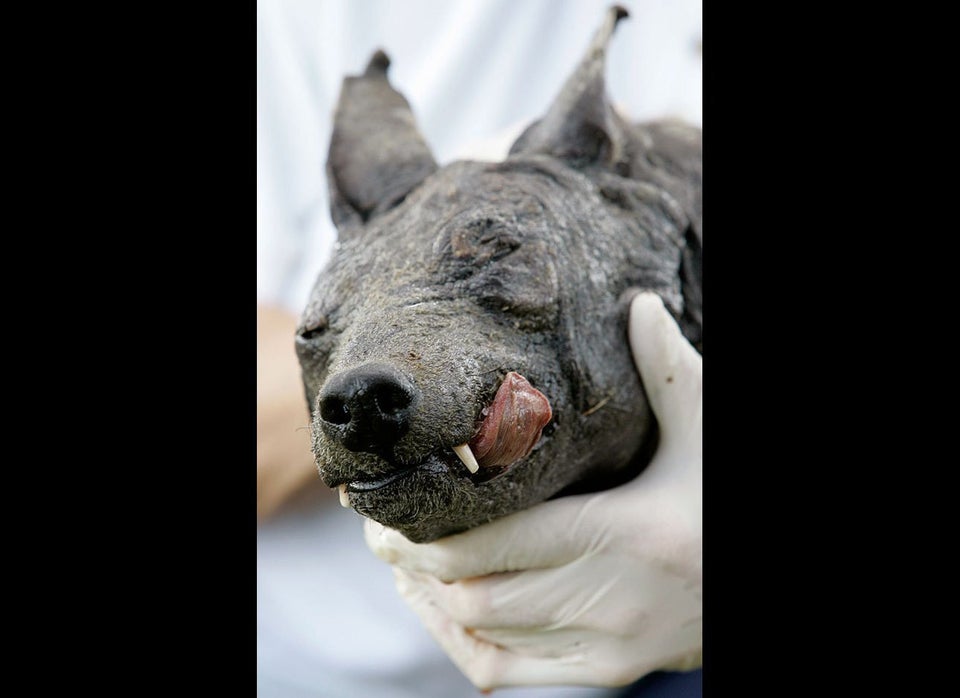 Cryptozoology
Popular in the Community