"Wa aleikum salaam," the crowd immediately replied, which means "and upon you be peace."
Hearing that, her supporters erupted in cheers.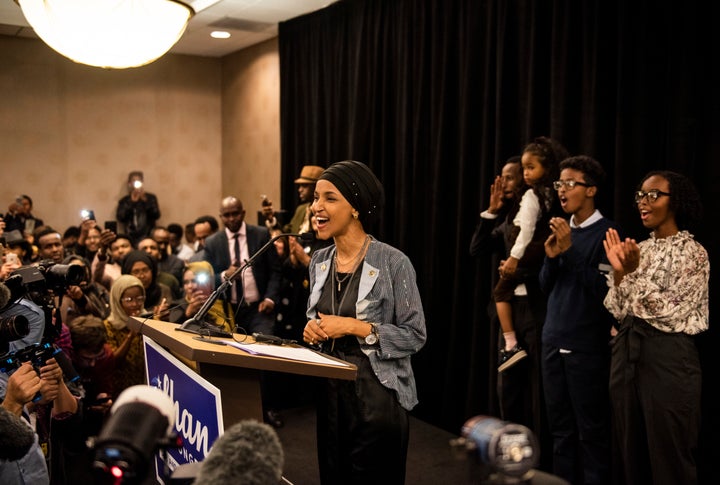 Hearing Omar use the Islamic phrases in the acceptance speech felt affirming, authentic and relatable, Margari Hill, managing director of the Muslim Anti-Racism Collaborative, told HuffPost.
"For any Muslim who draws on their faith for strength, these are natural phrases," Hill said. "They are everyday phrases. I see a Muslim, I give them that greeting. I often say it when I address a crowd."
Muslims' practice of exchanging blessings upon meeting is rooted in Islamic scriptures. The practice exists in Judaism as well. In Hebrew, these blessings of peace translate to "shalom aleichem" and "aleichem shalom."
It's also not at all uncommon for Christian politicians to use religious language to give thanks, with phrases like, "praise God," and "to God be the glory."
Hill said that saying "Alhamdulillah" is an act of humility for Muslims. The phrase has also become part of the black American vernacular because of Islam's influence on hip-hop ― working its way into rapper A$AP Ferg's "Plain Jane," for example.
"We don't bat an [eye] when Christians reference their faith in victory speeches, in moments of silence, or opening prayers," Hill said. "If we as Muslims are questioned for using phrases which are part of our daily life, then that speaks a lot to the climate anti-Muslim bigotry."
Hearing Omar open her acceptance speech by wishing blessings to her supporters and thanking God is "no different than hearing other members of Congress or public figures thank God for their successes," Hoda Hawa, director of policy and advocacy at the Muslim Public Affairs Council, told HuffPost.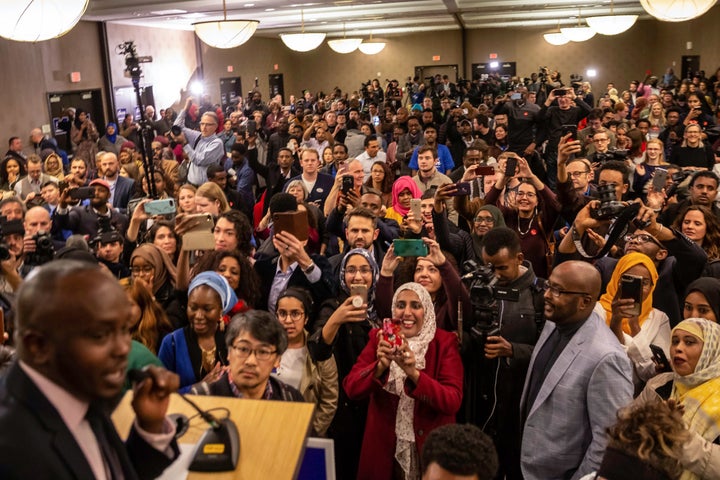 Hawa said Omar's election ensures that diverse American communities are represented in Congress.
"Her presence is an inspiration for young American Muslims who seek to become more politically engaged," she told HuffPost.
Slate reporter Aymann Ismail wrote in a post that he felt "transported" after hearing Omar use the Islamic phrases.
"As the child of Muslim immigrants myself, for years, every vote I cast for a national candidate felt mostly like a vote against whoever I thought was more likely to stoke hatred against Americans like me," Ismail wrote.
"In Omar, I see a congresswoman who not only sees the world the way I do, but whose presence alone will remind Congress that I too am American, and so are all American Muslims."
Before You Go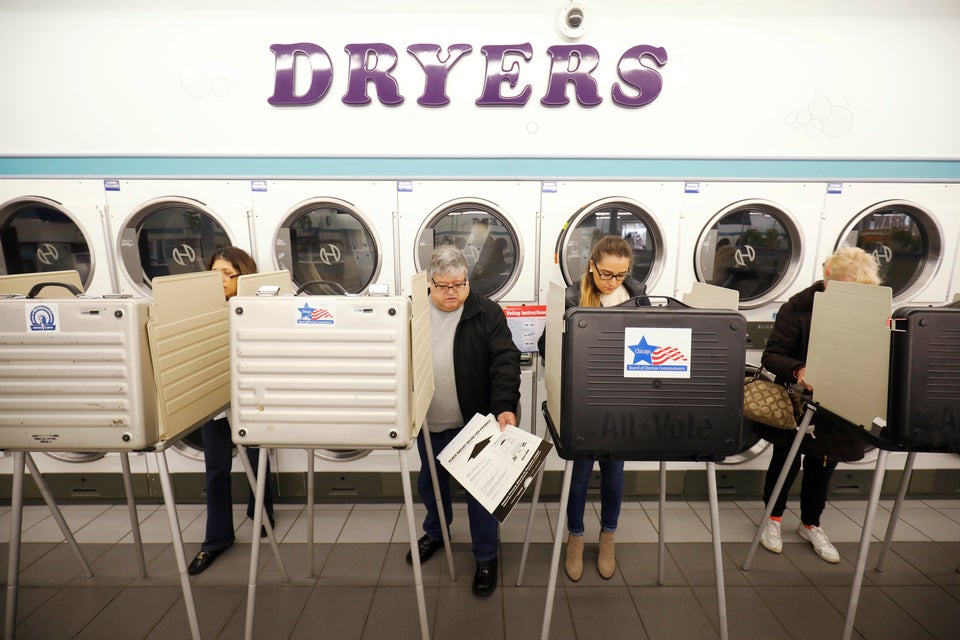 Election Day In America 2018
Popular in the Community