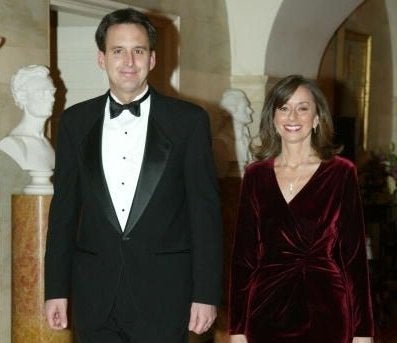 Minnesota Governor Tim Pawlenty is most likely in a lot of hot water today for a comment he made during a radio show. Pawlenty joked that he wished his wife's desire for him (in the carnal sense) was as intense as her love of fishing.

Gov. Tim Pawlenty spent the fishing opener with his wife, Mary Pawlenty, on Big Pelican Lake in Breezy Point, Minn.

If an aside uttered by Pawlenty on Mike Max's radio show on WCCO-AM is any indication, they may very well have spent their every waking moment fishing.

"I have a wife who genuinely loves to fish. I mean, she will take the lead and ask me to go out fishing, and joyfully comes here," the governor said before adding, "She loves football, she'll go to hockey games and, I jokingly say, 'Now, if I could only get her to have sex with me.'"

Popular in the Community