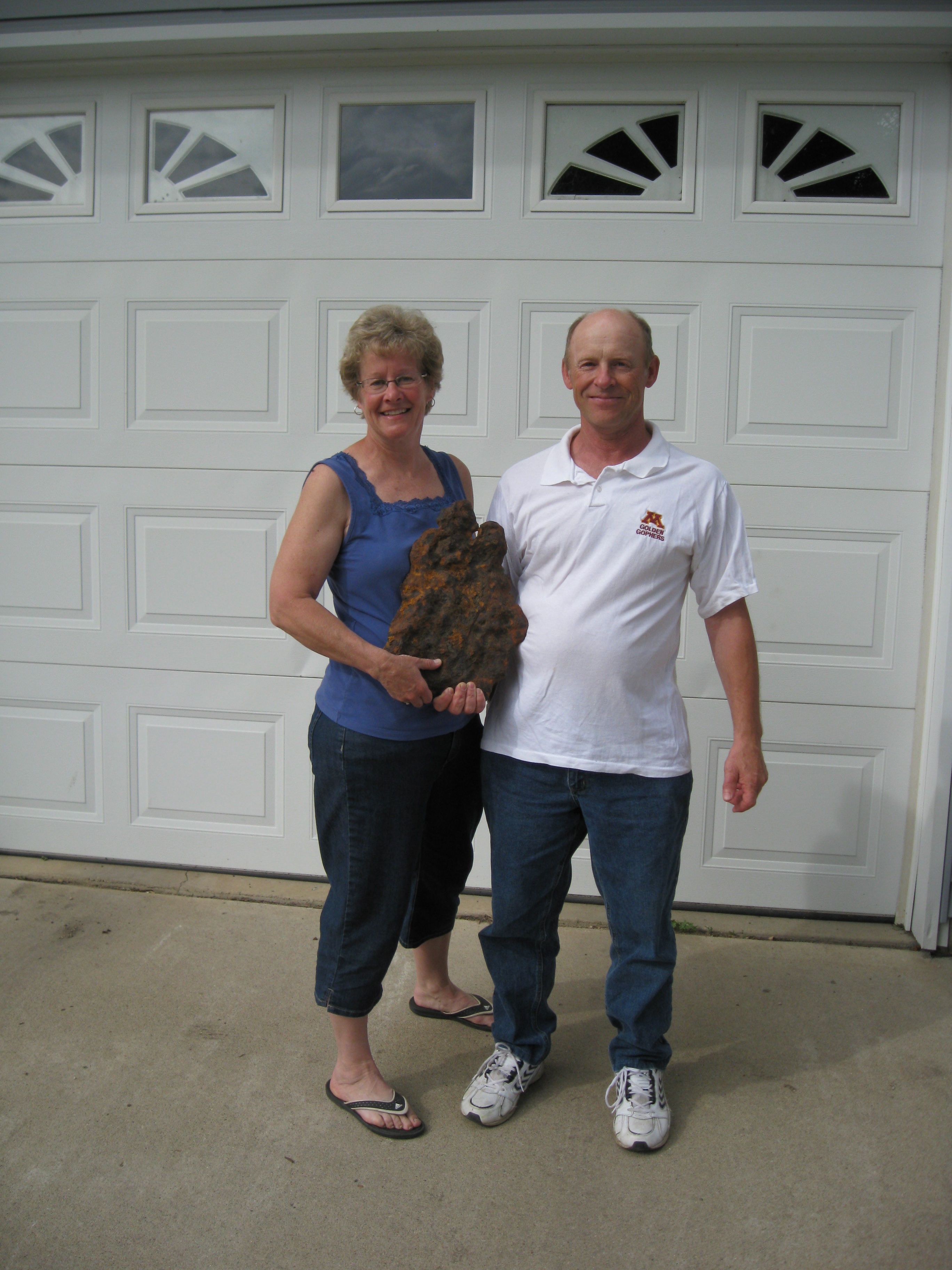 Bruce and Nelva Lilienthal holding the meteorite at their home near Arlington, Minn. Photo credit: Sheri Alexander
"We've done enough tests to be sure it's a meteorite," Dr. Calvin Alexander, a meteorite expert and professor of earth sciences at the University of Minnesota, told the Star Tribune. "It is not part of the Earth. It fell out of the sky."
Dr. Alexander told The Huffington Post in an email that he examined the 33-pound rock at his office in Minneapolis on May 30, after Lilienthal and his wife brought it in. A variety of tests -- including chemical analysis and electron microscopy -- convinced him that what he calls the "Lilienthal object" is an iron meteorite.
As the term implies, iron meteorites consist primarily of metal, according to the website of the Natural History Museum in London. Iron meteorites are one of three types of meteorites, the other two being stony and stony-iron meteorites.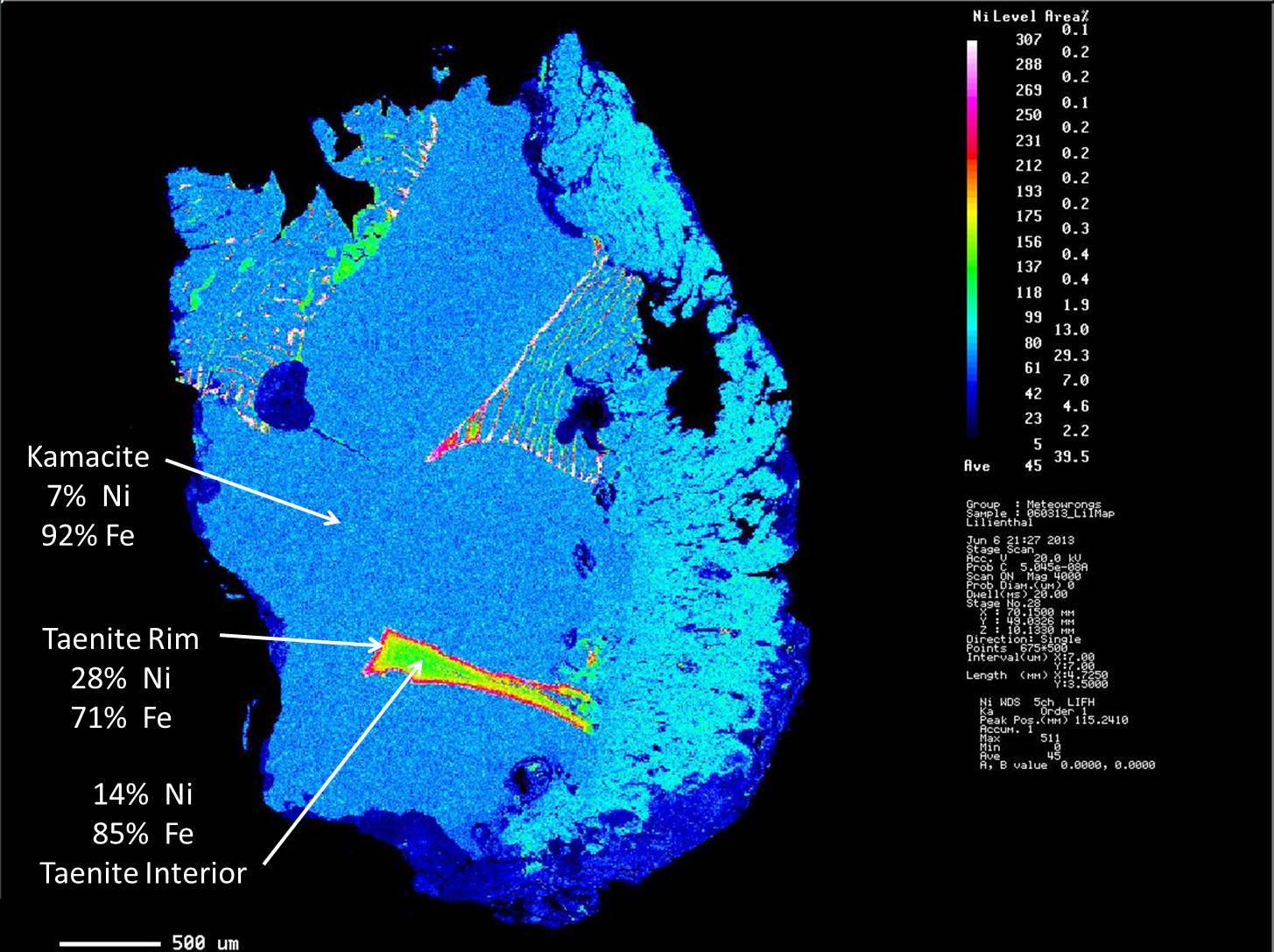 Scanning electron microscope image of the nickel distribution in a 0.3 gram sample of the Lilienthal meteorite. Photo credit: Anette von der Handt, University of Minnesota
As you might imagine, meteorite finds of this sort don't occur every day.

"This is the first one I have identified in 40 years of examining objects brought to this department," Dr. Alexander said in the email. "I estimate that I have examined 2,000-5,000 objects that people have brought to the university to see if they were meteorites. They are rare."
Dr. Alexander uses a term to describe the wannabe meteorites. "We affectionately refer to them as meteor-wrongs," he told the Star Tribune.
The family isn't sure what's in store for this honest-to-goodness meteorite, KEYC-TV reported. But Lilienthal knows he'll never be lacking for rocks. "You can always go after you're done picking up rocks," he told the station, "you can go back and always find more."
Calling all HuffPost superfans!
Sign up for membership to become a founding member and help shape HuffPost's next chapter
BEFORE YOU GO
PHOTO GALLERY
Meteor Showers