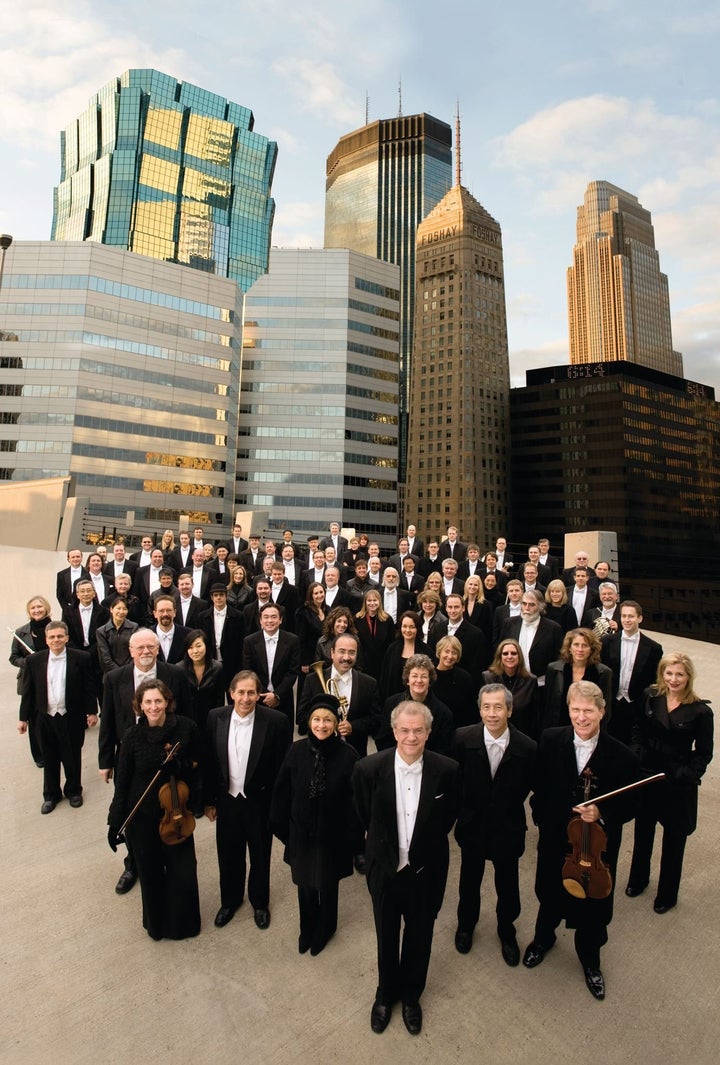 The proposal comes after months of private negotiations between the players and staff of the orchestra, which revealed a deficit of $3.9 million last year, reports The Star Tribune. But now, with the current contract facing expiration on September 30th, the Orchestra is going public, announcing its plans to drop players' pay by 28%.
Currently, players account for 48% of the Orchestra's total cost, receiving an average annual salary of $135,000 plus benefits and paid leave. The new contract proposal would reduce that average salary to $89,000, as well as enact a number of work rule changes "designed to make the organization more flexible and responsive to audiences." This includes setting a 21-hour work week and making community outreach performances part of the contract rather than an activity that would require additional pay.
In response to the proposal, musician negotiating committee member and orchestra trombonist Doug Wright told Minnesota Public Radio that the cuts could lead to the loss of top player's, threatening the future of the orchestra in general. He also took issue with the management's decision to disclose the contract proposal, stating, "I think they are trying to manipulate our local public against us, drive a wedge between us and our public. I think it is really sad."
The St. Paul Chamber Orchestra (SPCO) is also involved in similar contract negotiations with its musicians and their current contract ends on September 30th as well. Musicians from both organizations have launched their own websites, hired public relations professionals and organized free concerts to publicize their position. In St. Paul, a "Save the SPCO" initiative kicked was held at the State Fair, while the a free concert by the Minneapolis-based Minnesota Orchestra is scheduled at Lake Harriet on Sept. 16th.
What do you think of the proposed pay cuts? To read more about the financial plights of American orchestras, check out our coverage of the Atlanta Symphony Orchestra here.
Calling all HuffPost superfans!
Sign up for membership to become a founding member and help shape HuffPost's next chapter
BEFORE YOU GO