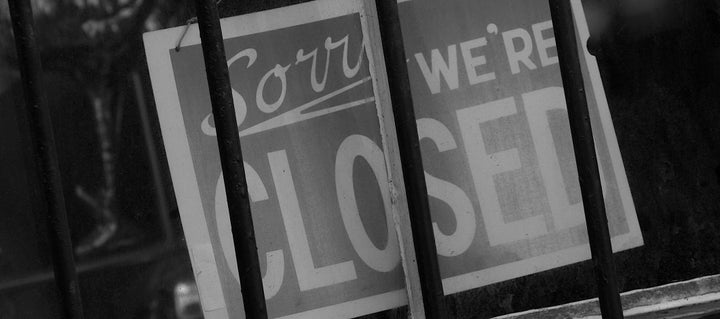 The post and live blog below are a collaboration between Patch and HuffPost reporters.
The Minnesota state government has been shut down for more than one week.
Governor Mark Dayton (D) and Republican legislators remain at odds in contentious talks to close the state's $5 billion budget gap.
Minnesota saw one of its three main credit ratings slip on Thursday over budget problems that have led to the state's week-old government shutdown.

Fitch Ratings downgraded the state's bond rating a notch from AAA to AA+, citing the government interruption and "an increasingly contentious budgeting environment."
Former vice president Walter Mondale and former Minnesota governor Arne Carlson are just two members of a bipartisan panel of North Star State politicians and policy experts who have joined forces in attempt to solve the ongoing budget dispute.
St.Michael Patch's Jeff Roberts and Katelynn Metz report:
A whopping $2.2 billion in permanent cuts, $1.4 billion in accounting shifts and $1.4 billion in new revenue -- including a temporary, across-the-board 4 percent tax increase on personal incomes.

Those are the key proposed recommendations from the independent panel of Republicans, Democrats and policy experts who came together to solve Minnesota's budget impasse.

The bipartisan committee tasked with creating a so-called third alternative issued its recommendations Thursday afternoon to Gov. Mark Dayton and Republican lawmakers.
The AP reports that the paralyzation of the Minnesota government is costing the state millions of dollars.
Eagan Patch's Britt Johnsen reports that union workers and residents spoke out at a local public forum on the situation on Thursday night.
Marilyn Remer, a utilities engineer at the Minnesota Department of Transportation, was laid off. She got up in front of the crowd. "I just can't believe how much money we've already wasted," she said.

After the meeting, she said this is also terrible for state workers' morale. Some of her colleagues even expressed that they wanted to keep working, despite the shutdown. That's because their plates were already full. "We're going to have so much work to do," she said.

"It's so hard not knowing how long it's going to be" until they can go back to work, Remer said.
Below, a live blog of the latest developments to unfold in Minnesota.