Experts say that running shoes last anywhere from 300 to 500 miles. After that, they're dead. But unless you're an elite runner who tracks each and every mile you complete, it can be hard to know how much ground you've covered in a given pair. For many running newbies, the signs of worn sneaks come in the form of aches and pains.
This was the case for Aaron Burke, an engineer who suffered a stress fracture when training for a half marathon. When Burke discovered his discomfort stemmed from overworked shoes, he came up with the idea for Mino, a shoe life tracker that lets runners know when their sneakers are nearing the end.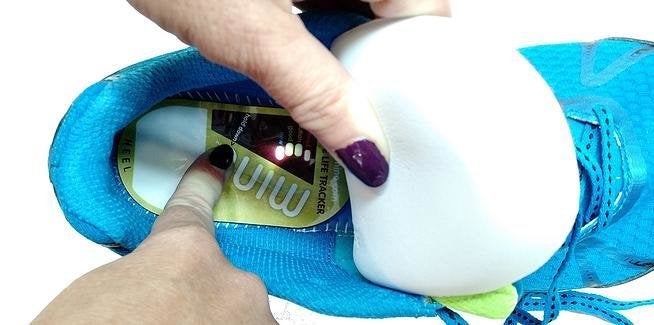 The Mino is slim, and installs under the sock liner of a sneaker. It hosts a microchip with a patented algorhythm that measures how hard a person steps on the shoe and the number of steps they take. It's calibrated to track 400 miles of compressions, at which point it alerts a runner that it's time to retire their shoes.
The device works for all kinds of exercisers -- walkers and cross-trainers, too -- as the technology accounts for the differences in strides between running and walking.
Every couple of weeks, users can lift the sock liner and press a button on the Mino. One of four lights will turn on: The first signals that the shoe is brand new, the second signals that the shoe has a lot of life left, the third is an early warning that the shoe should be replaced and the fourth signals that the shoe is worn out. The third light was installed so that runners would have time to break in a new pair of shoes, which is especially important for those training for a race or event, Burke told The Huffington Post.
This gif shows an older version of the product, but the concept remains the same.
At 2.55 mm thick and less than half an ounce in weight, the Mino can't be felt by its wearer. It can be placed in either shoe, and is sold with a "spacer" of the same thickness and weight for runners to put in the companion shoe if they want a perfect balance.
Having to buy new running shoes every few months is a pain, but wearing old ones is actually more of a pain. "The most common dangers of wearing worn out running shoes are knee pain and shin splints," Jena Winger, associate product line manager of footwear at Brooks Running, told HuffPost.
Like the shoes they track, the Mino has an expiration date and lasts only the life of the shoe. The device retails for $15, which is definitely less expensive than physical therapy and visits to the orthapedist.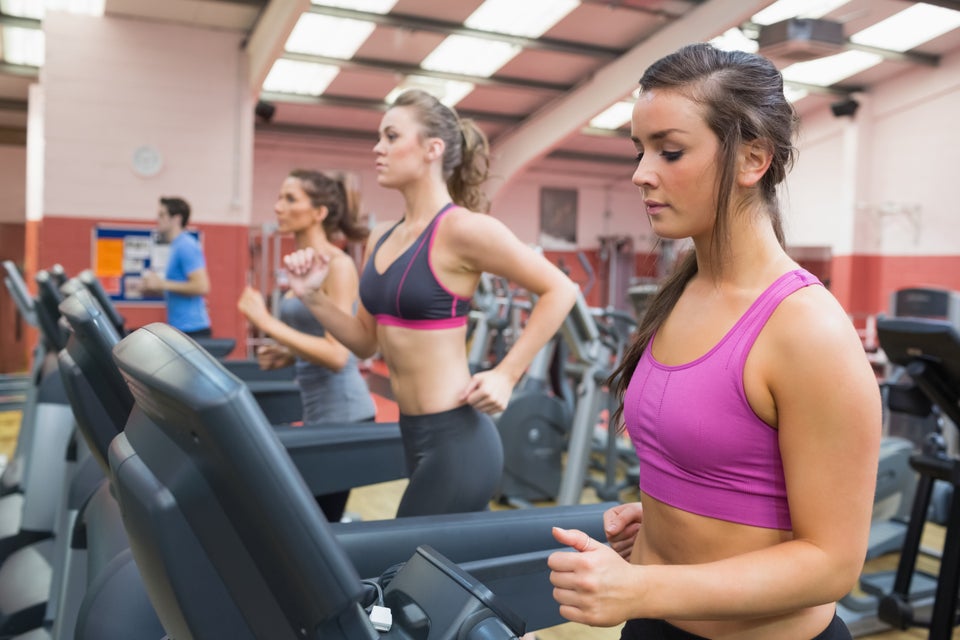 Weird Things Running Does To Your Body
Popular in the Community