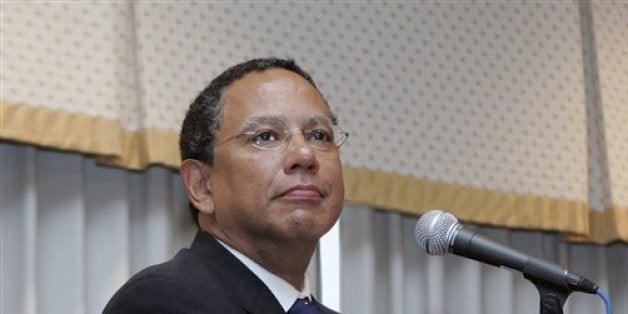 The promotion of Dean Baquet to executive editor of the New York Times following Jill Abramson's ousting highlights more than just gender inequality in the newsroom.
Baquet is the first-ever black executive editor of the Times, but his promotion does not reflect a broader diversity in the world he inhabits. People of color make up just 12 percent of all newspaper employees, according to the American Society of News Editors.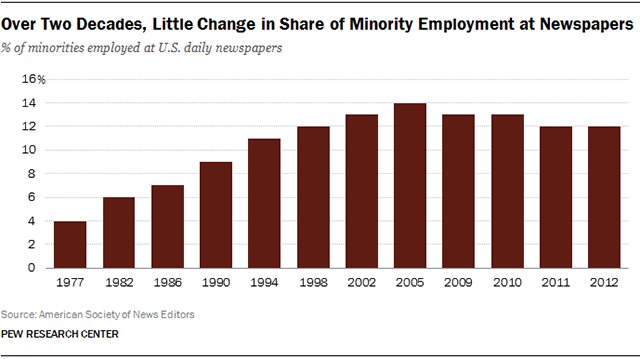 What's worse, the percentage of employees of color in the newspaper industry has actually declined in recent years, with 13.2 percent in 2010 and only 12.79 percent in 2011. In 2013, that number was down to 12.37 percent, the second-lowest percentage since 2002.
Even more staggering, perhaps, is that many of these numbers have remained largely unchanged for nearly 15 years. The percentage of minority newspaper supervisors in 2012 was virtually the same as it was in 1997, Pew noted. The same goes for local TV news jobs: minorities made up only 21 percent of the local station workforce in 2012-- higher than at newspapers-- but still the same as it was in 2004, according to an annual survey.
The sudden firing Abramson also brought to light issues of gender inequality as well, with studies showing that women account for only 38 percent of newspaper staffers and just 34.6 percent of newsroom leadership positions.
View the full chart from ASNE here.
Popular in the Community