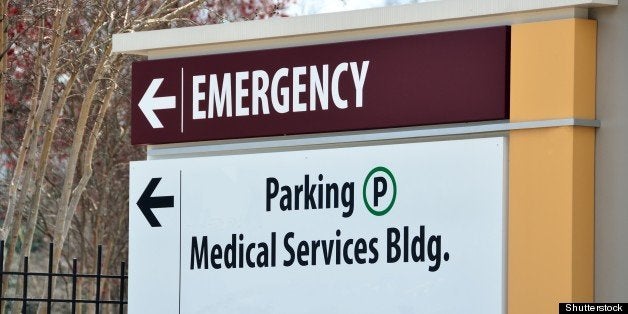 Black and Hispanic populations receive lesser-quality health care, at lesser hospitals, than do whites.
One persistent theory is that minorities receive worse health care outcomes because they live in poorer neighborhoods and are more likely to visit lower-quality hospitals with higher complication and mortality rates due to their presumed proximity to those hospitals.
But University of Michigan researcher and surgeon Justin B. Dimick, along with colleagues, has co-authored a study that turns the proximity assumption on its head.
"Blacks live closer to higher-quality hospitals than whites do, but they bypass them to go to lower-quality hospital," Dr. Dimick said.
It's a finding that has implications for all urban areas, Pittsburgh included, and particularly for highly segregated urban areas where patient traffic patterns are deeply ingrained.
Because the study, published in this month's Health Affairs medical journal, looks at Medicare populations specifically, the choice of hospital has little to do with health coverage or lack of it: All of the patients have more or less the same health insurance baseline.
Yet black populations "are at least 25 to 50 percent more likely to go to higher-mortality, lower-quality hospitals" than white populations, Dr. Dimick said.
There may be other reasons for lesser post-surgical quality of care for certain populations. They may be less healthy to begin with; they may be treated differently, consciously or subconsciously, by their providers; or they may take their post-operative medical instructions less seriously and thus be more prone to be a readmission candidate.
But none of that fully explains why minorities, and their doctors, select poorer-performing hospitals when they have the option to go elsewhere -- particularly when a higher-quality option is in their backyard.
Dr. Dimick said one explanation is "there is some kind of ingrained referral pattern [that] is sending patients to suboptimal hospitals." Well before a patient hits 65 and is thus Medicare eligible, he or she has been seeing the same doctors and going to the same hospitals, which, over time, begin to cater to particular populations -- known in the industry as "minority-serving hospitals."
Those patterns are then maintained once a patient reaches Medicare age. That's particularly true in regions with higher degrees of racial segregation, both historical and geographic.
"In unsegregated areas, where blacks and whites live together, these disparities and referral patterns disappear. In higher-segregated areas, they are more profound," he said. "Blacks and Hispanics don't do as well after surgeries."
The study looked at three types of surgeries -- a cardiac surgery, a lung cancer surgery and an abdominal surgery -- to capture a broad swath of inpatients, since each of the surgeries is associated with a different medical specialty and a different group of referring physicians.
Among those patients, from 2005-2008, black patients in the most segregated areas were 41 to 96 percent more likely than white patients to undergo surgery at low-quality hospitals.
Of course, there's the chicken-and-egg question -- are minorities truly being referred to lower-quality hospitals or do the hospitals simply appear to be of lesser quality, by Medicare's various metrics, because of the types of populations they treat: higher-risk cases, lower-income population, lower rate of commercial insurance, higher Medicaid coverage rates?
"Best available data suggest that it is the hospitals," Dr. Dimick said. "Whites in these hospitals do just as poorly as blacks ... and there is good data to suggest that the systems and surgeons are [of] higher quality at non-minority serving hospitals."
Various other studies bear that out.
One study, from 2010, found that at minority-serving hospitals, Medicare readmission rates were similar -- though not identical -- among black and white populations, 26.2 percent for blacks and 25.1 percent for whites in heart failure cases. At non-minority-serving hospitals, the readmission rates were lower for both populations, 23.3 percent for blacks and 23.1 percent for whites.
Potential fixes to the disparity are neither cheap nor short-term.
One would presumably involve a massive educational campaign for patients and physicians alike, explaining which hospitals are best-performing for which specialties.
The other: Turning around those low-performing hospitals.
"If these hospitals aren't performing, we need to invest in them [and] rethink these policies that penalize" bad performers, such as the new Medicare funding policy that reduces payments to low performers and hospitals with high readmissions, Dr. Dimick said.
Bill Toland: btoland@post-gazette.com or 412-263-2625. ___
(c)2013 the Pittsburgh Post-Gazette
Distributed by MCT Information Services
REAL LIFE. REAL NEWS. REAL VOICES.
Help us tell more of the stories that matter from voices that too often remain unheard.
BEFORE YOU GO
PHOTO GALLERY
American Cities With The Worst Health Coverage: 24/7 Wall St.