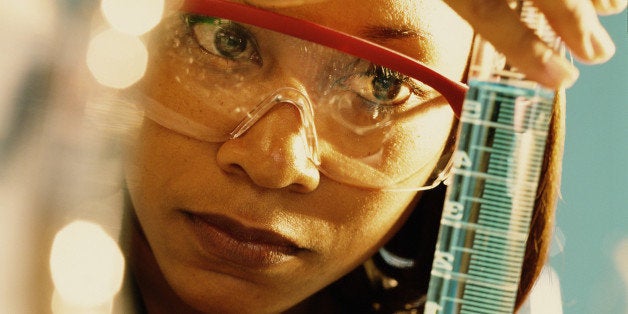 Howard University Interim President Wayne A. I. Frederick wants his students following you around the grocery store. He envisions HU nutrition science undergraduates providing shoppers with reports on dietary recommendations, and interfacing with their physicians to determine nutrition plans that lead to longevity and better quality of life.
He imagines Howard physical therapy students leading group exercise sessions in community centers throughout Washington D.C., charting the improvements of participants from all age groups learning and living the value of an active lifestyle.
"This is how we begin to have a more integrated system; keeping patients at the center, keeping the community as the focus, and really reaching out from our schools to provide the type of care that affects positively and as a whole," says Frederick, a nationally renowned surgeon and medical scholar who earned undergraduate and medical degrees from Howard before the age of 22.

"I think HBCUs, and certainly Howard, are best positioned to fulfill that dream."
The 'Mecca,' leads an impressive cohort of HBCUs making significant gains in research, outreach and professional development for students at the undergraduate, masters and doctoral levels of training. Several public and private black colleges are state and national leaders in the production of African-American physicians, nurse practitioners and public health professionals, and generate timely research on factors and conditions which lead to illnesses disproportionately affecting African-Americans.
Statistics and expansion bear out Frederick's ambitious vision for the university. Last year, Howard was classified by the National Science Foundation in 2013 as the top producer of African-Americans who go on to earn doctorates in science and engineering.
In 2014, exactly 40 years after Howard became the first HBCU to establish a school of allied health, the university will debut the HU Health Sciences Simulation Center, a 6,000-square foot facility where undergraduate students and post-graduate trainees in its College of Nursing and Allied Health Sciences will train and practice in a "virtual" hospital environment with state-of-the-art medical equipment, human patient simulators, and training suites for emergency, surgical and intensive care protocols and services.
In Houston, Prairie View A&M University is home to one of the oldest and most renowned historically black colleges of nursing in the country. School officials say its history and tradition of producing front line health care practitioners for underserved community drives its core mission and learning experience of its students.
"Nurses are needed wherever people are, and we are positioned to deliver care," says Dr. Betty N. Adams, Dean of the PVAMU College of Nursing. "Since the nation is moving towards population care, health care will have to be delivered to those in the greatest amount of need. We can take care of individuals, families and the communities and take all of these elements into consideration when we are conceptualizing this care. Nursing is the leader in orchestrating all of this. Physicians are beginning to learn that they have to get away from the common medical model, and begin looking at the holistic way of helping patients."
Prairie View is one of several HBCUs leading a charge to diversify health professions. According to the US Department of Labor and Statistics, the registered nursing industry is expected to grow 26 percent within the next decade more than 14 percent faster than all other industries.
In 2010, the College received a $3 million award from the Houston Endowment to establish a doctoral program, which will admit its first students beginning this semester to accompany its existing baccalaureate and masters degree programs.
According to Adams, enrollment in the program has averaged more than 600 students over the last four years, and the school claims gender and ethnic diversity among its strongest elements of appeal. In 2012, the school enrolled 161 males in its programs, good for six percent of its total enrollment. More than 20 percent of its students are non-African-American, with a 12 percent Asian-Pacific Islander enrollment and eight percent Hispanic student population.
The school, which will celebrate its centennial anniversary in four years, is a vital partner in providing accessible care in communities with the greatest amount of need, says Adams.
"Our graduates are the primary care providers, midwives, family nurse practitioners, and they are credentialed to deliver care with physicians in clinics and hospitals, making diagnoses, prescribing medication, and supporting medical teams. They are contributing as front line leaders of these critical health care systems. Were it not for nurse practitioners, many people would not get appropriate care."
Black colleges are also at the forefront of minority health research, and have attracted increasing partnership from federal agencies in their efforts. Last summer, Hampton University received a $13.5 million grant from the NIH Center on Minority Health and Health Disparities to launch a Men's Health Initiative, which brings together six HBCUs to study prostate cancer, cardiovascular disease, diabetes, obesity, melanoma and violence prevention in black and Hispanic men.
This initiative complements the university's Proton Therapy Institute, the largest cancer treatment facility of its kind in the world, and the Hampton Skin of Color Research Institute, which expands research and knowledge base on skin disorders with disproportionate impact on people of color.

Dr. Raymond Samuel, Principal Investigator of the Hampton University Minority Men's Health Initiative, says that these initiatives are a part of the institutional responsibility of black colleges due to their surrounding communities.
"Hampton University recognizes that community outreach must be linked to our research, education and training health care activities. The faculty, students, and staff of the Hampton health care-related divisions commit a significant amount of time and other resources toward on-campus, local Hampton Roads, regional and national outreach aimed at reducing the health disparities prevalent among African-Americans."
With HBCU graduates making up more than 20 percent of the nation's African-American degree holders, Frederick says that the pipeline for diversity in the allied health fields must include robust offerings from HBCUs which yield high numbers of black graduates with professional competencies on par with any institution in the nation.
"For Howard, if you look at board passage rates in our pharmacy school, we're about 99 percent. If you look at our dental school, it is above the national average. If you look at the medical school, where we may take in students who may be below the national average in test scores, they are coming out with board passage scores either at or above the national average as well."
"When they are supported in the right ways, HBCUs do it on the quantitative and qualitative front."