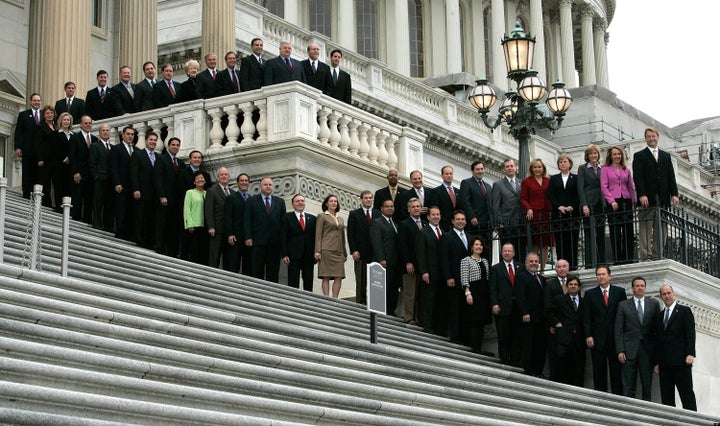 Next Steps Following the Release of, "Race, Ethnicity and NIH Research Awards"
Last week, I had a conversation with Dr. Francis Collins, the Director of the National Institutes of Health (NIH), about the findings from a study -- entitled, "Race, Ethnicity and NIH Research Awards" -- that NIH released on Thursday, August 18, 2011. There is no denying that the study findings are extremely alarming, disturbing and problematic. In fact, the study found that despite its current programs to increase the racial and ethnic diversity among its intramural and extramural biomedical and health services research workforce and grantee pool, there are serious and persistent racial and ethnic disparities in the manner in which NIH funding is awarded. For example, the study found the following:
There is a dearth of racial and ethnic diversity among NIH grant applicants. In fact, only 0.05 percent were Native American, 1.4 percent were African American, 3.2 percent were Hispanic, and 16.2 percent were Asian, compared to nearly 70 percent who were White;
Asian-American and African-American researchers are 4 percent and 13 percent less likely to receive NIH research grants than White researchers;
All things being equal (including applicant's education background, country of origin, training, prior research awards, publication record and employment characteristics), African American applicants remain 10 percent and Asian-American applicants remain 4 percent less likely to receive NIH research grants compared to White investigators; and
Not only did African Americans and Asian Americans need to resubmit applications more times than Whites before being awarded a grant, 45 percent of African-American applicants, 56 percent of Hispanic applicants and 62 percent of Asian American applicants were less likely to resubmit a rejected application compared to White investigators.
These findings clearly raise serious questions about various NIH processes and review panels that should be objective and fair, in both intent and in outcome, but clearly are not today. And, while future studies have been recommended to more carefully monitor the NIH grant review and rewards process, and while there will be numerous discussions about the short- and long-term implications of these report findings, the truth is that we must move the ball further upstream by first looking downstream to a new Institute -- formerly a Center -- that has been and remains today woefully underfunded and under-supported: the National Institute for Minority Health and Health Disparities.
This study underscores that there is an immediate need for the leadership at NIH to more demonstratively support, expand the authority of and increase funding allocated to NIMHD so that this Institute can adequately and consistently do exactly what it was created to do: to lead, evaluate, and coordinate racial and ethnic minority and health disparity research and training. Furthermore, I firmly believe that far greater support for NIMHD will play a pivotal role in strengthening NIH's commitment to health disparities research and to targeted recruiting, mentoring, and training of racial and ethnic minority researchers in all NIH fields.
These dynamics cannot and should not exist in silos; in order for both to succeed, they must exist in tandem. Only then will we be better ensuring that the commitment to health disparity elimination and expanding diversity in the biomedical and health services research workforce are more than objectives listed in Issue Briefs and websites; only then will we be ensuring that they are cornerstones of NIH's work and success.

Popular in the Community