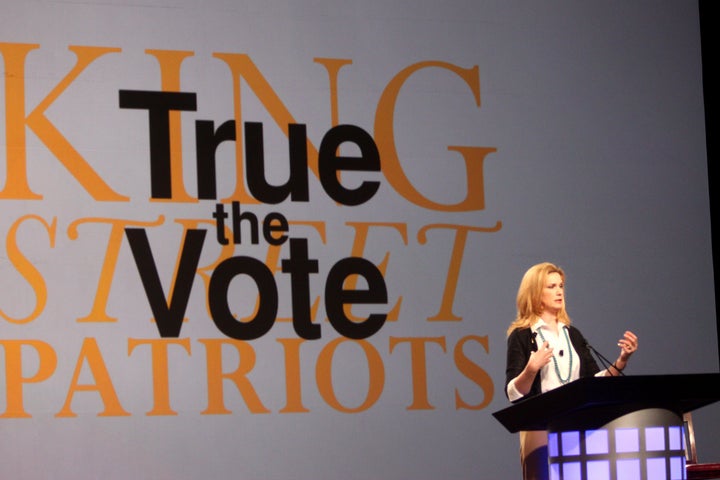 WASHINGTON -- Concerned that a veritable army of Tea Partyers will descend on polling places in minority neighborhoods to challenge and intimidate voters on Election Day, two public interest groups on Monday called for government officials to take extra steps to protect voters' rights.
A new report from Common Cause and Demos, titled "Bullies at the Ballot Box," describes efforts by right-wing groups -- foremost among them, a Tea Party spin-off group called True the Vote -- to train as many as a million volunteers in "poll-watching."
"I think we have seen a much more coordinated and well-funded effort than we've seen in years past, and that's why it's so concerning," said Jenny Flanagan, director of voting and elections at Common Cause and one of the report's authors.
"The message behind their tactic I think is what's most concerning to us," she said, because the groups appear to be "targeting racial minorities and others who have a past of being targeted."
The report notes that True the Vote official Bill Ouren has told volunteers they should make voters feel "like driving and seeing the police following you." And the president of True the Vote coalition partner Judicial Watch has accused the Obama administration of trying to mobilize "the food stamp army" and "steal the election" with the "illegal alien vote."
True the Vote officials did not immediately respond to requests for comment.
"There is a real danger that voters will face overzealous volunteers who take the law into their own hands to target voters they deem suspect," the report concludes.
Voter intimidation at the polls would be the final act in a series of moves by various conservative organizations intended to limit participation by traditionally Democratic demographic groups, most notably minorities and students, in 2012.
Monday's report focuses on 10 swing states where it finds a mixed bag of state laws regarding such things as voter challenges before Election Day -- based on such things are returned mail -- and voter challenges on Election Day -- including limits on interference by poll watchers.
Federal law prohibits intimidation of voters, but as with the state rules, "those laws need to be enforced to be effective," Flanagan said.
The U.S. Department of Justice has not announced any special precautions for the November election. Its standard procedure is to assign election monitors and observers to polling places around the country on Election Day.
This story has been updated to note Justice Department policy on election monitors.
Support HuffPost
The Stakes Have Never Been Higher
Before You Go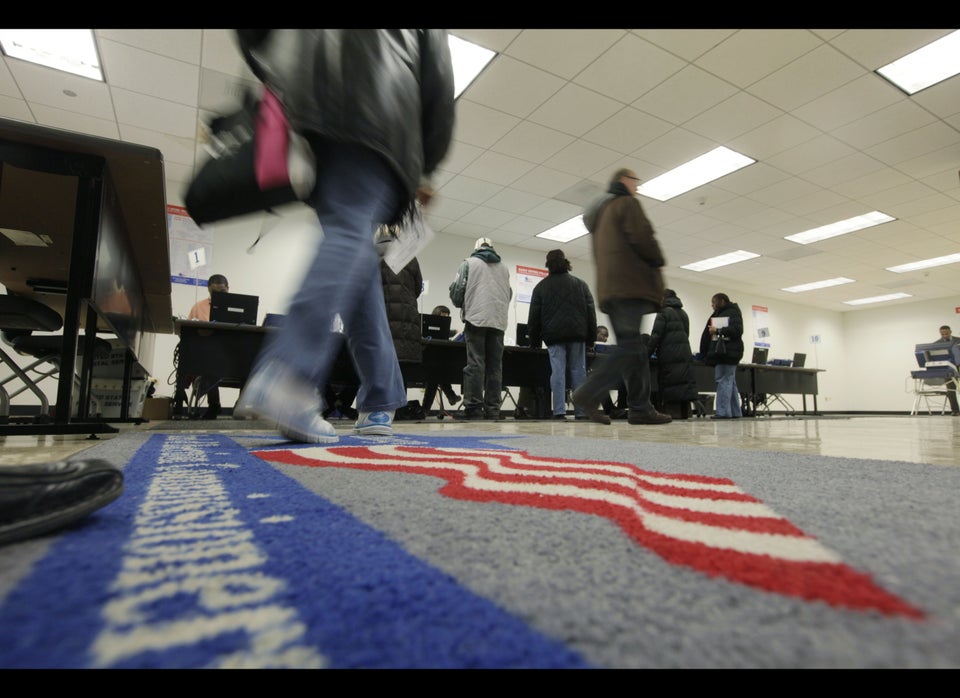 7 Ways You Could Be Disenfranchised
Popular in the Community