 Of note, however, is the role that state voting laws will play in potentially keeping those groups away from the polls.
"One problem area continues to be young people's lack of awareness of state voting laws," said CIRCLE director Peter Levine, referencing the poll, which found that African-American youth were more likely to assume that there are strict rules in their states than youth of other backgrounds.
Partly because of the differences in the assumptions about the laws, African-American youth were more likely to be incorrect (61.2%) about ID laws. Hispanic-American youth were also likely to be incorrect about the photo ID law (59.3%) and white youth were least likely to be incorrect (39.8%).
Racial and ethnic distinctions were also made on the grounds of candidate and institutional support. Since the summer, Obama has gained traction with minority youth -- 10 points with African Americans and 14 points with Latinos -- while backing for Romney has steeply tapered off.
Here's a look at where both groups stand in their views on each candidate and the issues that matter to them most.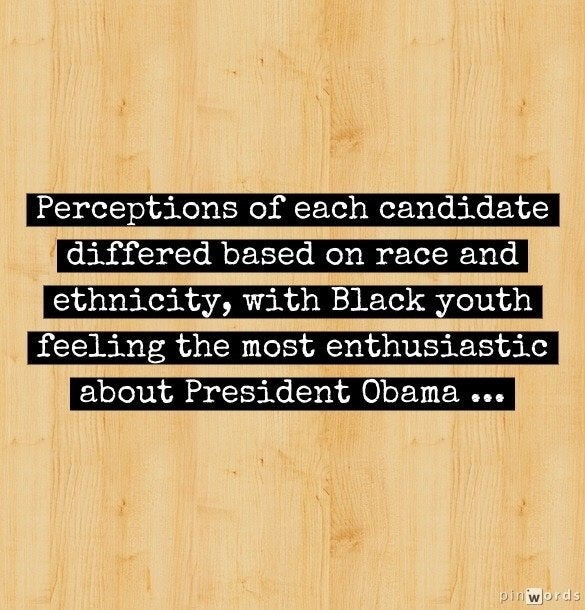 Minority Youth Influence On The 2012 Election
Popular in the Community