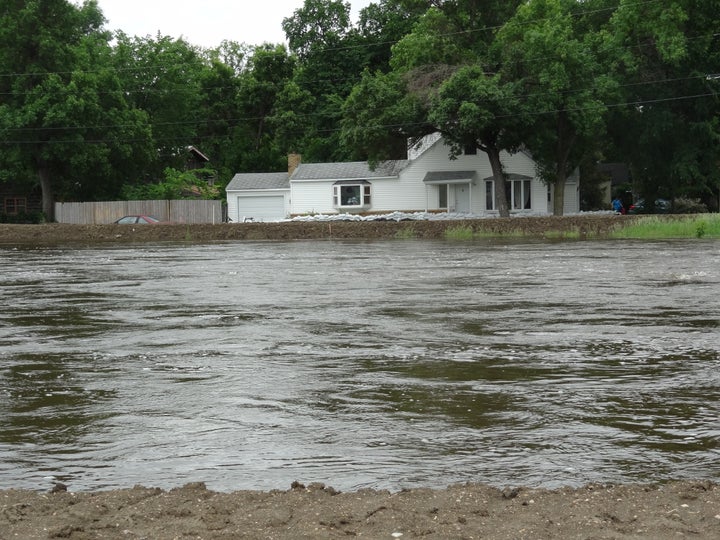 The Souris River -- heavy with intense snowmelt and rain -- overtopped levees 5 hours ahead of an evacuation deadline, the AP reports. Those still remaining of the 11,000 in the Minot evacuation zone were prompted to leave their homes and head for higher ground immediately.
The resulting deluge is expected to dwarf a historic flood of 1969, when the Souris reached 1,555.4 feet above sea level. The river is expected to hit nearly 1,563 feet this weekend – eventually topping the historical record of 1,558 feet set in 1881.
Residents in Minot were told to evacuate earlier this month before the river hit 1,554.1 feet. They were later allowed to return, but were warned to be prepared for the possibility of another evacuation.
According to Reuters, the U.S. Army Corps of Engineers plans to increase releases from the Lake Darling Dam to 15,000 cubic feet per second on Thursday, and officials have said flood defenses in Minot were rated to around 9,500 cubic feet per second.
"There will be a lot of water in the city," North Dakota Governor Jack Dalrymple told reporters.
Related
Popular in the Community