On January 23, 1916, Betty Jane Rowland was born in Columbus, Ohio. On the day of her 100th birthday I spent the afternoon with the still flame-haired former burlesque star as she "danced" from a wheel chair to her favorite Latin beat.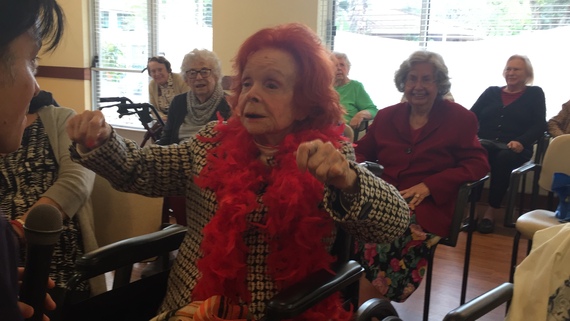 (Betty Rowland celebrates 100 years on Jan. 23, 2016)
Time has been mostly good to Betty, though it is more difficult to understand her she doesn't suffer from anything beyond the usual ailments that come with living 100 years on earth. She has her hair dyed weekly and for her party wore her usual false eyelashes. She is mostly present, as she was on her party day, delighted to have made this milestone. She kept repeating to me "Can you believe it?" When former Los Angeles Times critic and Betty's friend, Kevin Thomas gave a speech on her stature in the burlesque community, she nodded and recalled where she worked, New York to Los Angeles and Las Vegas, for the Minsky family of burlesque impresarios, and all the rest. She looked around the Activity Room of the assisted-living facility she's been living in and asked, "Are the men coming?" I believe her birthday brought back the fun and hard work she experienced for decades on the stage.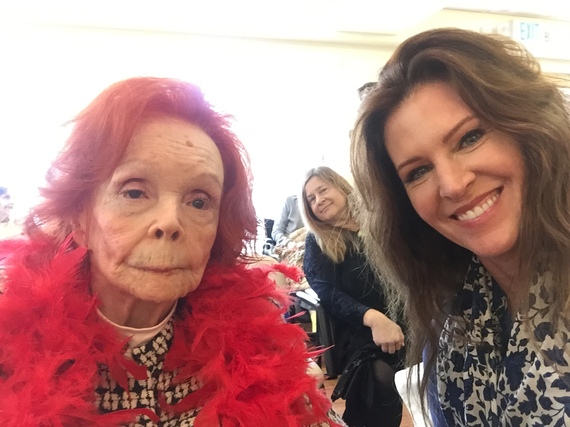 (Rowland and author Leslie Zemeckis)
When I first met the petite former dancer, she was living alone in an apartment in Brentwood. Betty was full of stories about her start in vaudeville along with her sisters Dian and Roz Elle. When the Depression descended and vaudeville took a hit, the three young beauties pirouetted into burlesque. Betty was all of 13. "We didn't tell our parents," Betty reassured me, laughing her raucous laugh. She still retains that laugh and matching twinkle in her eyes.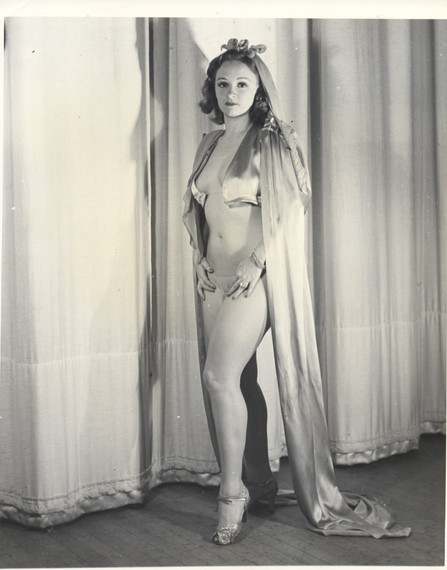 (A young Betty Rowland)
Betty started in the chorus, earning $16 a week. Not surprisingly, given their talent and beauty - they could genuinely dance - all three sisters quickly became stars. In New York they scattered their brilliance across various burlesque houses. Dian, who stripped wearing a cap and gown, holding a diploma, known as "Society's Favorite" was headlining at the Eltinge theatre. Roz Elle performed at the Paradise, called "Goldie" because she danced nude except for a layer of gold paint. And Betty starred at Minsky's where her hot way of dancing - "I use to go as fast as I could" - earned her the moniker the "Ball of Fire."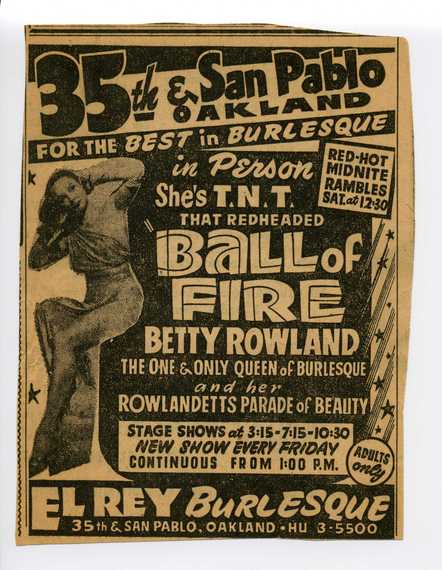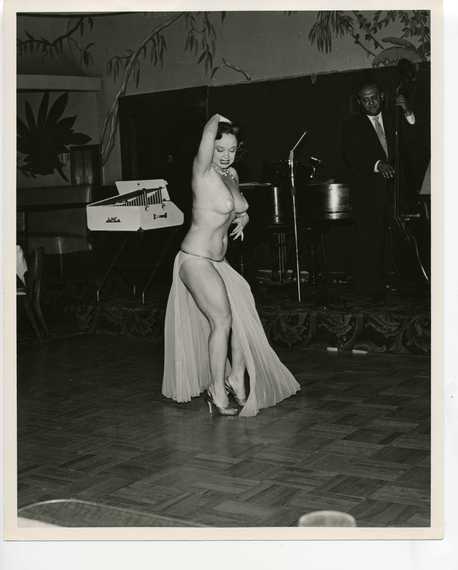 (Rowland was known as a hot and fast dancer)
Betty's life wasn't all songs and laughter; there was a long drawn out affair with an alcoholic and married comedian, a brief marriage to a developer whom she claims named Rowland Heights after her, no children. There were several lawsuits she initiated, one infamous one against Samuel Goldwyn for stealing much of her act and clothing style for his Barbara Stanwyck film "Ball of Fire." Betty had a particular style of dress. Skirt, with slit of the side and bandeau top.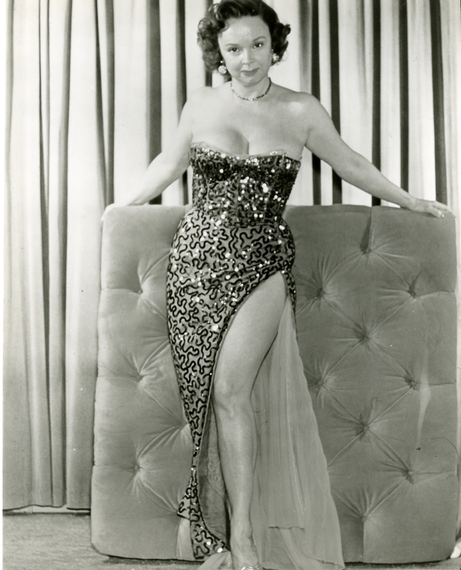 (Rowland's particular style of dress)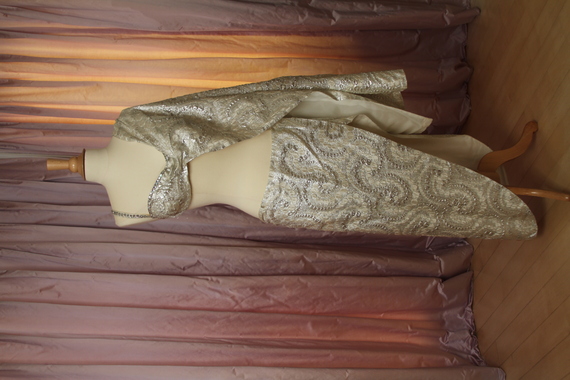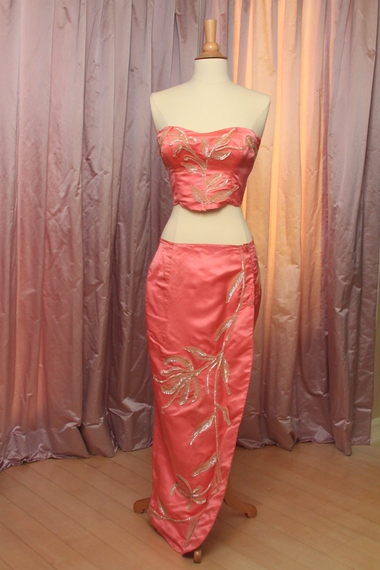 (A couple of Rowland's costumes in Zemeckis' large burlesque collection)
There were numerous arrests starting as early as 1939. In 1952 Betty was sentenced to three months, but escaped with a well-paid fine. Another arrest landed her several weeks in a Los Angeles jail, starting the day at 5 am, pushing a mop and cleaning until lights out at 8 pm. The charge was for an "indecent performance" which I can assure you was not. The arrests of strippers and producers was routine and often politically driven. Some girls tried to get away with more than the law allowed, which was still far tamer than what occurs in a "gentleman's club" today.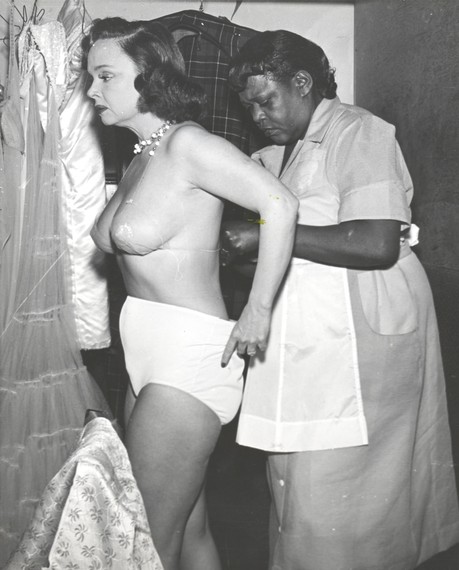 (Rowland like other star strippers had their own maid backstage)
Author H.M. Alexander called Betty "a good dancer" and "perfection" yet for all her star billing, Betty never accumulated much wealth. In her retirement years she was still working. This time at a bar in Santa Monica as a hostess. She continued to see the good in every situation. "At least I don't have to take my clothes off," she laughed as an 80-something year old still punching the clock and driving herself to and from work.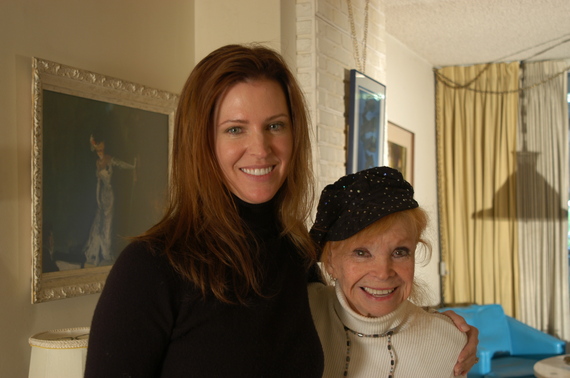 (Zemeckis with Rowland in 2010 interviewing her for BEHIND THE BURLY Q the film)
Betty is truly the last living legendary burlesque stripper from the Golden Age of burlesque. She has outlived all her friends, all the greats she worked with like Abbott and Costello, Red Skelton, Red Buttons and legendary stripper Lili St. Cyr who Betty tried to coax from her apartment when an elderly Lili turned reclusive. Lili begged off telling Betty she didn't have anything to wear out anymore. Betty outlived sister Dian who was found dead in her apartment at 29 years of age. Dead from heart failure. Scarlet Fever as a child left her with a leakage. However, the most painful loss for Betty was adored sister Roz Elle when Roz Elle was in her late 80s. The two remained close sharing many family secrets. Roz Elle had married two Belgian barons back-to-back and in later years helped Betty financially. They shared weekly Sunday phone calls. They planned to live together someday. Roz Elle met her own tragic end, surrounded in mystery (at least to Betty) when her body was found broken after a "leap" out a window. Through it all Betty retained a cheerful outlook on life and her life in particular. When I asked if there was any stigma to being in burlesque she scoffed, "No. Because everyone was in it." She was proud of what she had done and who she had worked with. She was always in the papers and in fact wrote a column for awhile. Unlike some, she never hid her background. Burlesque wasn't shameful. She had done nothing wrong. She'd supported herself her entire life.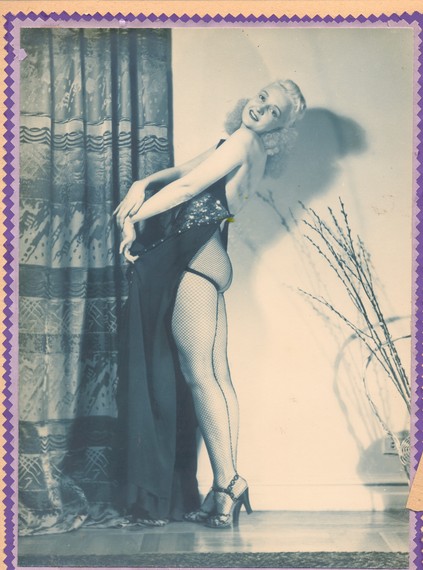 (sister Dian Rowland)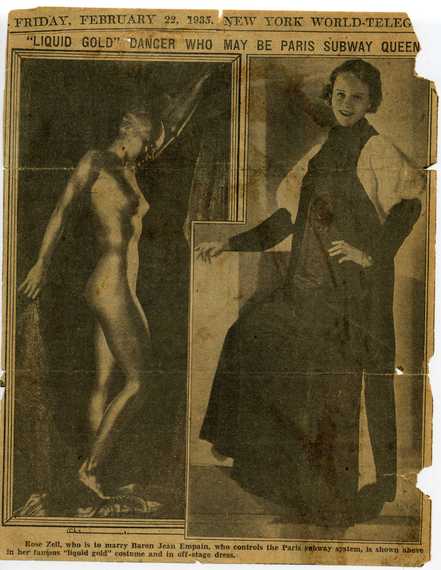 ("Goldie" the picture is from Rowland's scrapbooks, now in Zemeckis' collection)
Over her 100 years Betty has seen much change in the world. But Betty was always a survivor, albeit a very glamorous one. She chose to go through her life with brightly dyed red hair and false eyelashes. And her request is to remain that way to the end. I say "Brava to you my beautiful, delightful friend, Betty, a small piece of history who dances amongst us. I hope to see you at your next birthday."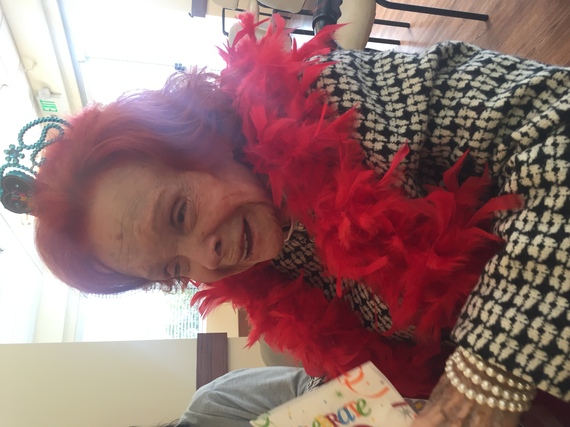 (Once a queen, always a queen)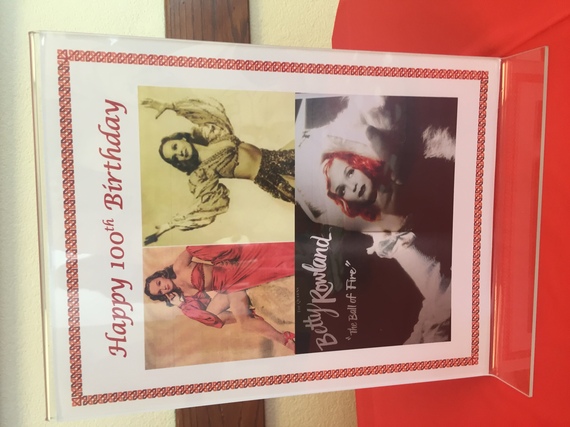 (A fitting birthday for the "Ball of Fire")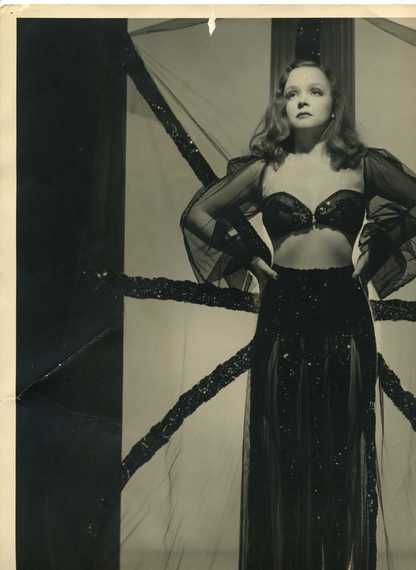 (the last legendary stripper from the Golden Age of burlesque, BETTY ROWLAND)
Popular in the Community