Numerous op-eds have been written attacking the video, claiming that it objectifies Muslim women, tries to normalize the hijab in the American context, attempts too hard to be "cool" without delivering a relevant message, and emphasizes a shallow form of beauty. And those are just a few of the criticisms that have been delivered.
Others have applauded its open-minded depiction of Muslim girls expressing themselves without an overpowering message. It also exposes "hijab-chic" culture to a more mainstream audience. But what do the people behind the video itself have to say?
Co-creator of "Somewhere In America," Abbas Rattani of Sheikh & Bake Productions, joined Ahmed Shihab-Eldin on HuffPost Live to face his critics and explain his vision for the controversial video. Hajer Naili, a woman who participated in the video, Sana Saeed, author of a widely-shared critical post about the film, and Sohaib Sultan, Muslim life coordinator at Princeton University, also weighed in on the intense debate.
"What we set out to accomplish was a number of things," Rattani said. "We wanted to create a thought-provoking video that was very creative, very imaginative, very beautiful, that sparked critical conversations."
"When art enters the public domain, the artists' intention ceases to be relevant," he remarked later.
However, Rattani clarified that the team behind "Somewhere In America" was actually mostly made up of women, but due to the controversial nature of the project, they faced personal attacks and so their names were removed.
"The credits originally had everybody who participated in the film. There were two female producers. I was the only male producer. The fashion director was a female. We had about 60 women who consulted on the project, and there were were a total of 5 men on the entire project. Unfortunately, we had to take everybody's names down, so that nobody could actually go out and find out who these individuals were."
"People went out of their way to humiliate harass and even torture these women publicly and privately," he said.
Saeed also questioned the obsession "with appearing 'normal' or 'American' or 'Western' by way of what we do and what we wear that we undercut the actual abnormality of our communities and push essentialist definitions of 'normal,' 'American' and 'Western.'"
The "normalization" of American Muslim women didn't seem to be Rattani's intention, however. "The aspects of the video that we wanted to capture was that regardless of the fat resumes these women have, they are very down to earth, they do other things outside of their day-to-day or their job," he said. "We had a lot of lawyers, we had physicians, we had dentists, we had an Olympic athlete, reporters. etc."
Reporter Hajer Naili, who participated in the video, objected to the assumption that the video shows Muslim women just trying to fit in. "We do not try to fit into Western society. We are women who were born in the West," she said. "I don't try to fit into society, this who I am. And besides that, I'm a Muslim woman. So why wouldn't it be compatible to express this double culture; this double identity. We are woman with multifacets, and this is who we are."
In response to those claiming that the video puts a "male gaze" on the women involved, objectifying them physically, Rattani noted, "I do want to point out that the women involved had full freedom in the sort of scenes they came up with. The only direction that Habib, the director of the film, gave them was 'Do what you do, and have fun doing it!'"
One of the best byproducts of the video is the vibrant discussion that it's raised. Rattani said, "Muslims have been trying to create a normative definition of what does it means to be Muslim. And what this video started bringing out was the normative question of "What does it mean to be a Muslim woman, in America, wearing the headscarf?"
The #mipsterz debate continues here: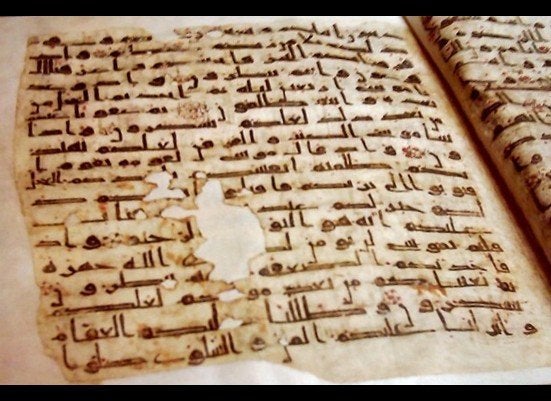 10 Muslim Women You Have To Know
Popular in the Community