Captain Chesley "Sully" Sullenberger managed to steer the plane away from crashing into the city, which surely would've meant disaster, instead landing it gently enough onto the Hudson River that all 155 passengers, plus five crew members, survived.
Boats off the shore near 40th Street in Manhattan quickly coordinated a rescue of the passengers. Jānis Krūms was aboard a ferry in the river when he captured what was undoubtedly the day's most iconic image: "We had a Miracle on 34th Street," said Governor David Paterson after the crash. "Now, I believe, we have a Miracle on the Hudson."
Sully was widely praised for his heroics. He was a guest of President Obama at the 2009 State of the Union, and some later encouraged him to run for public office. The International Business Times sums up his life since the crash:
If not in public office, where is Capt. Sully now? Since the dramatic landing, he was awarded the Masters Medal by the Guild of Air Pilots and Air Navigators and has retired from US Airways in March 2010. Currently, Capt. Sullenberger continues to serve the aviation community through speaking engagements and consultant work. He has also authored two books, one of which, "Highest Duty: My Search for What Really Matters," landed on a New York Times Best Sellers list.
On Wednesday, Sully and the plane's crew and passengers, whose lives he saved, toasted their good fortune aboard a boat on the Hudson.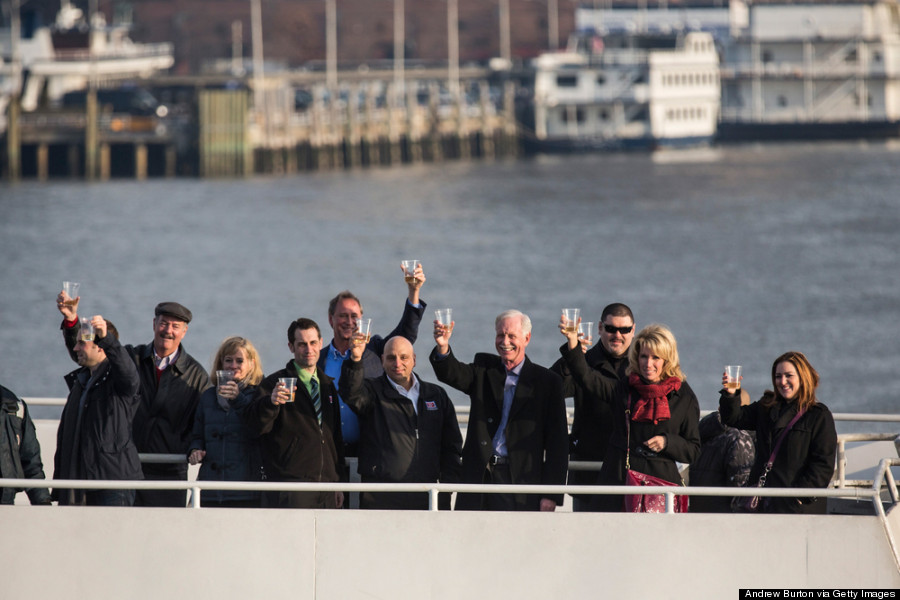 More photos from Flight 1549 below. A crane moves US Airways flight 1549 from its mooring along a seawall in lower Manhattan in New York to a barge Saturday, Jan. 17, 2009. (AP Photo/Craig Ruttle)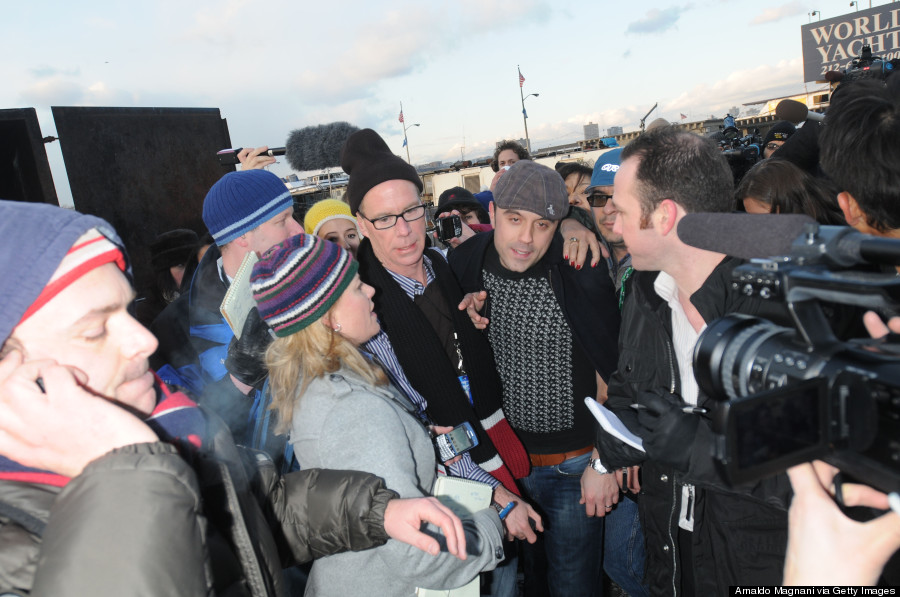 Flight 1549 passenger Jeff Kolodjay, 31, from Norwalk, Connecticut, speaks to the media after being rescued the Hudson River. (Photo by Arnaldo Magnani/Getty Images)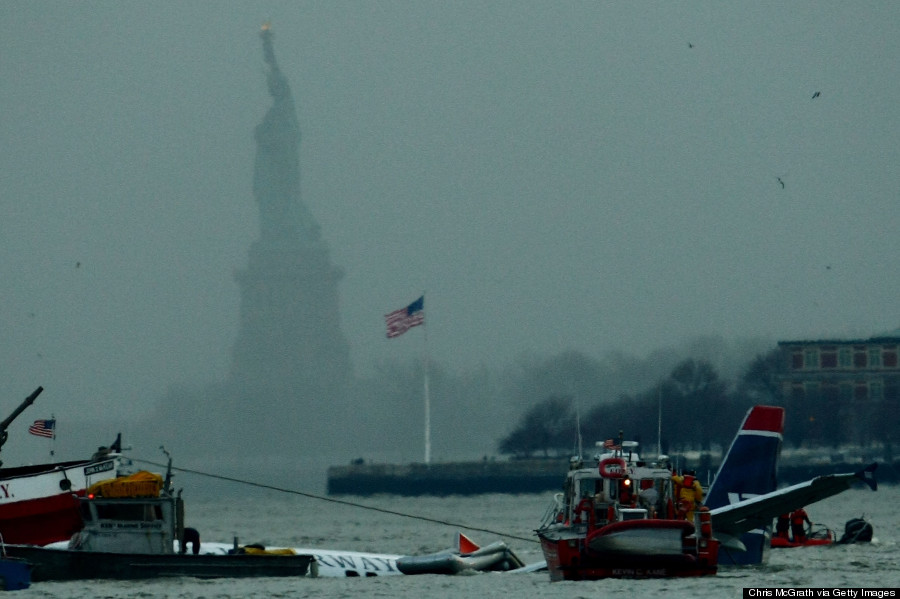 (Photo by Chris McGrath/Getty Images)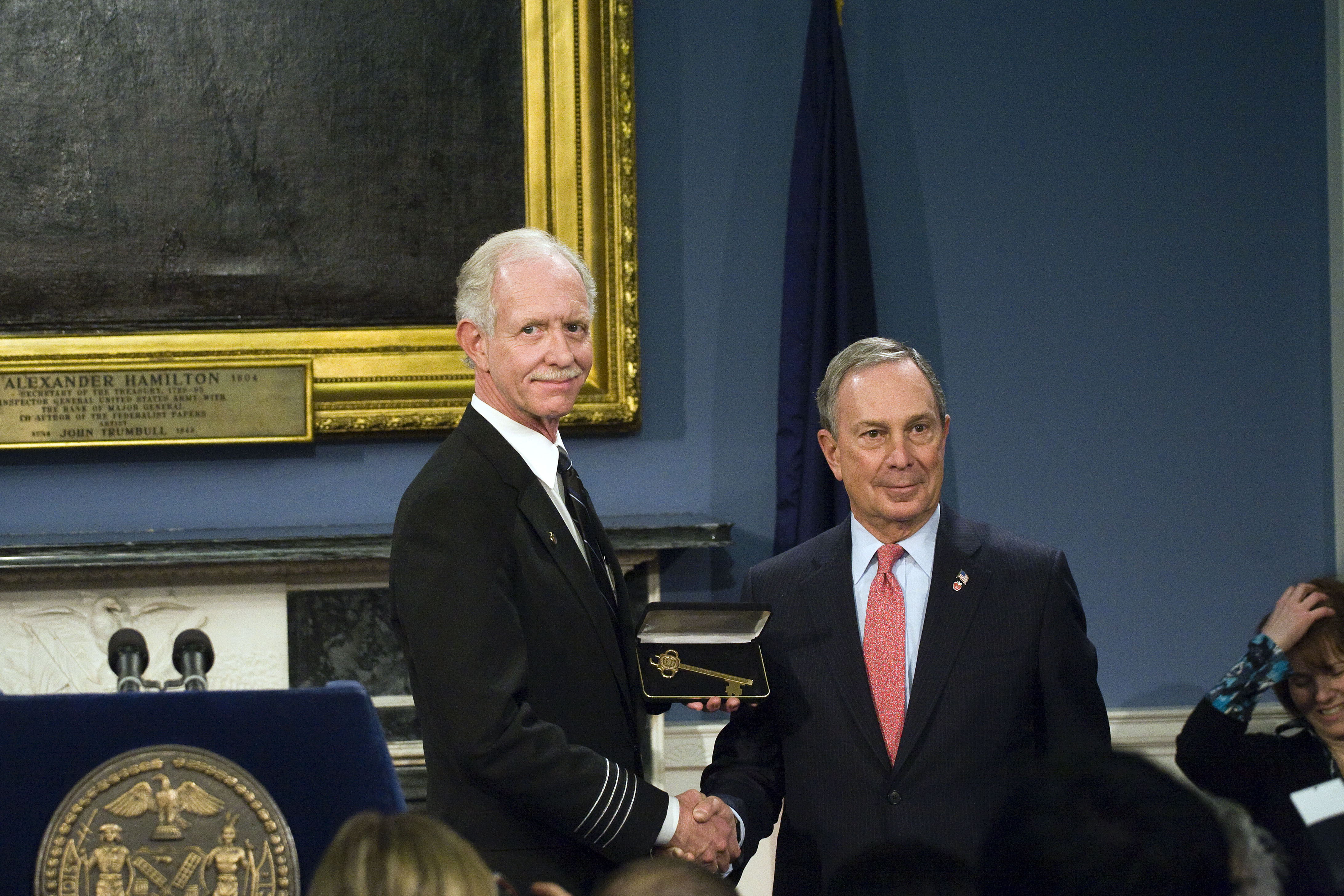 Pilot Chesley B. Sullenberger of US Airways Flight 1549 shakes Mayor Michael Bloomberg after being presented with a key to the city on February 9, 2008 in New York City. Sullenberger executed an emergency landing on the Hudson River on January 15, saving all the passengers on board. (Photo by Michael Nagle/Getty Images)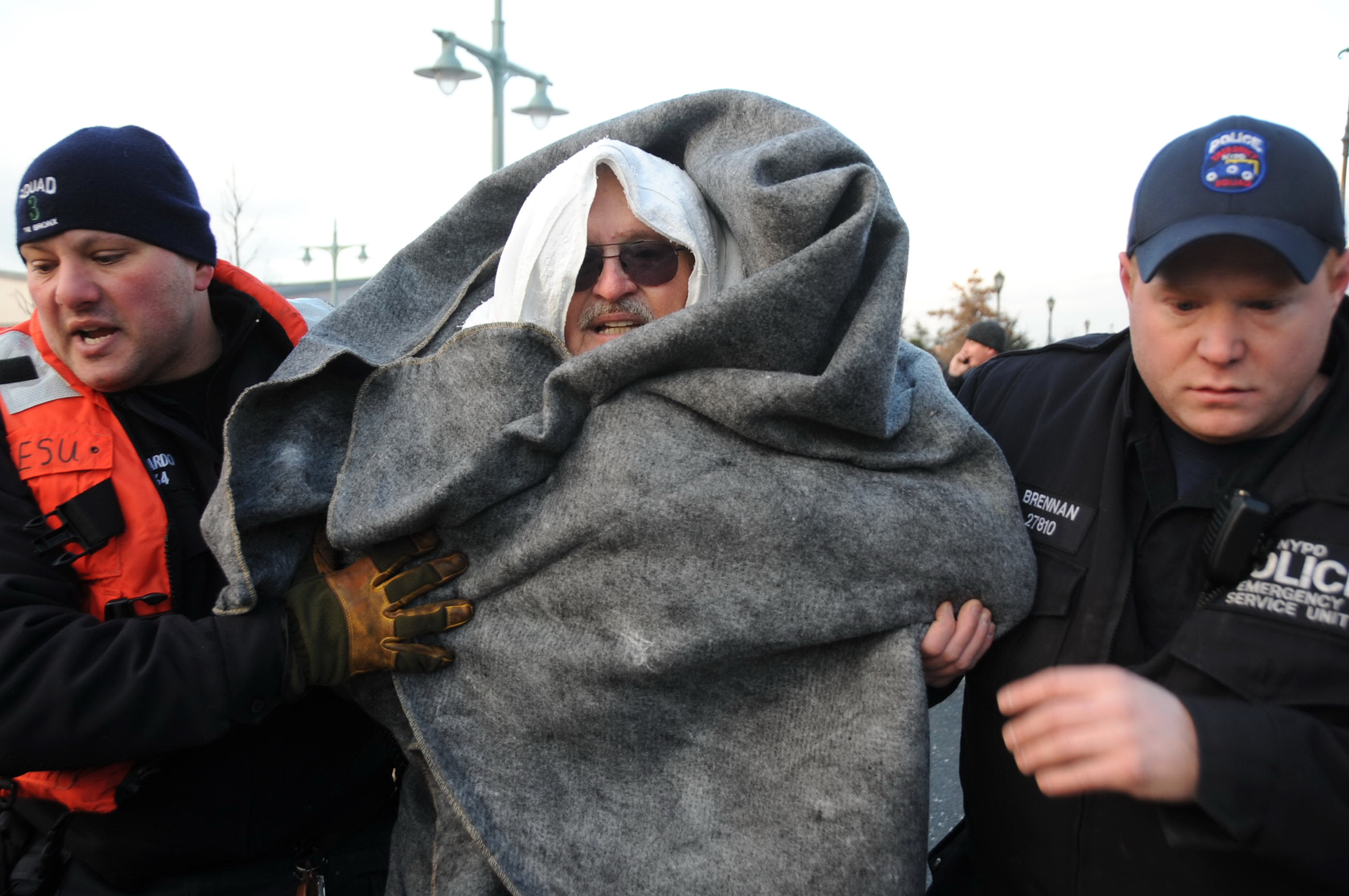 US Airways Flight 1549 crashes in the Hudson River. Police remove cold survior from the downed plane at 23rd street and the West Side Highway. Airbus A320-214 flying this route struck a flock of Canada Geese during its initial takeoff, lost engine power and landed in the Hudson River off Midtown Manhattan.(Photo By: John Roca/NY Daily News via Getty Images) Beverly Mills, right, and her husband Michael, left, are shown at their home in Sherrills Ford, N.C., Thursday, Jan. 22, 2009. Michael Mills greeted his wife at the airport in Charlotte, N.C., the day after she survived US Airways Flight 1549 splash down in the icy Hudson River with red roses. (AP Photo/Chuck Burton)
Calling all HuffPost superfans!
Sign up for membership to become a founding member and help shape HuffPost's next chapter