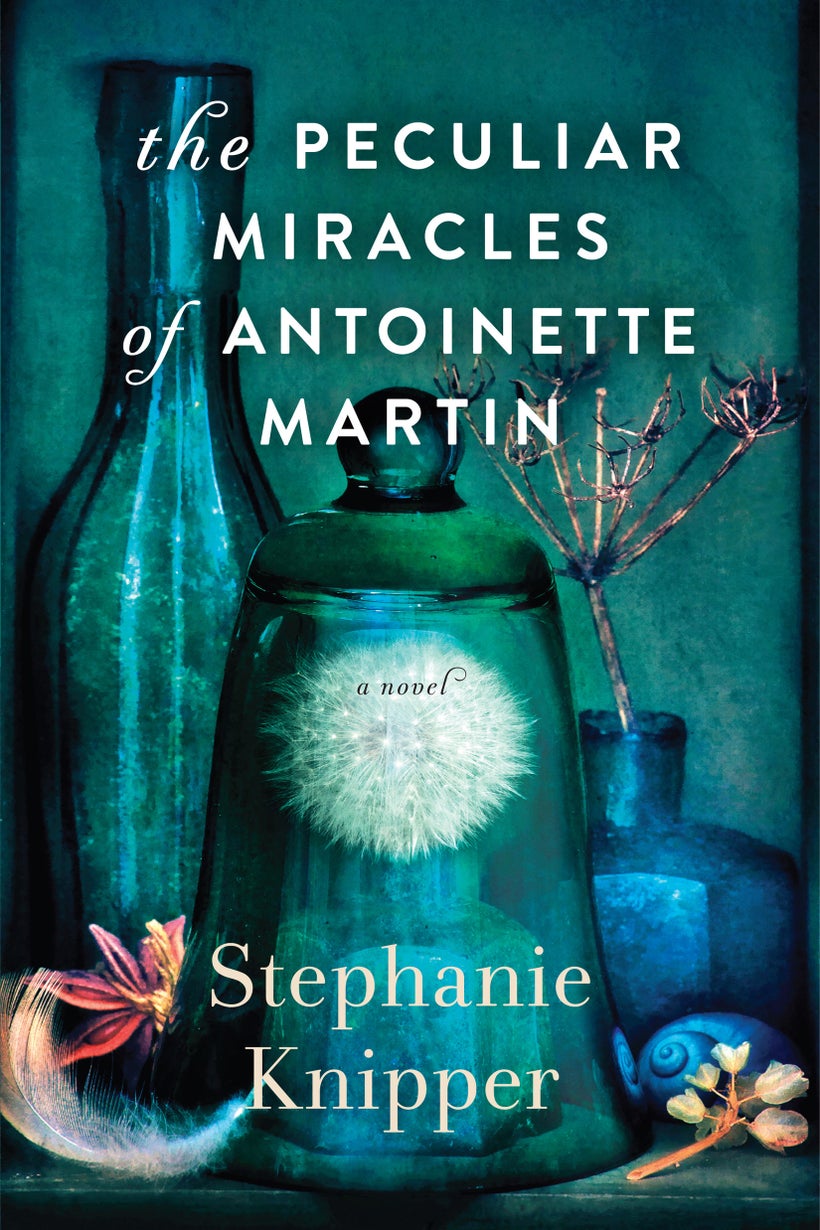 The Peculiar Miracles of Antoinette Martin transports the reader to the beautiful Eden Farms and into the lives of sisters, Rose and Lily, as they grapple with life's biggest challenges: love and death. Stephanie Knipper's rich prose moves us through Rose, Lilly, and Rose's daughter, Antoinette's points of view to weave this beautiful portrait of a family as they grow through life's difficult moments.
The setting of The Peculiar Miracles of Antoinette Martin is stunning. How did you find Eden Farms? What did you know about flowers? What did you need to learn?
I knew I wanted to set the novel in Kentucky. I've lived in the state my entire life. The beauty of the land and the strength of the people have left their imprint on my writing. I first thought of setting the story on a horse farm—after all, Kentucky's known for horses—but it just didn't feel right. I was an avid flower gardener (I'm one of those people who can't wait for winter to end so I can put my hands in the soil), and I began toying with the idea of setting the story on a commercial flower farm.
Although I was already a gardener, I felt like I needed to know more. I enrolled in the Master Gardener Certification program offered through my local county extension center. The classes gave me the in-depth gardening information that I needed to write the book. They also made me a much better gardener and enabled me to pass the information down to my children. Most of them are now gardeners and understand ecological issues we're facing like honeybee colony collapse!
Family, and its importance, is a key theme in this novel. What does family mean to you?
As the mother of six children (five of whom are special needs children adopted from China), family is at the center of everything I do. I firmly believe that everyone deserves people in their life who make them feel safe and who love them unconditionally. This can either be your biological family, or people you gather to you. For better or worse, family—or lack thereof—molds who we are.
Family has also shaped who I am as a writer. I didn't find my voice as a writer until I became a mother. Several of my children have special needs. They've changed the way I see the world and the issues I'm passionate about. I find myself returning to two themes over and over again: the unexpected ways in which families are formed, and the ways our perceived "differences"—whether physical or psychological—can be both a source of isolation and of strength.
Through Lily's counting the novel raises some issues about mental disorders. Antoinette similarly faces development delays and challenges. What care did need to take in writing about often marginalized populations to ensure your depictions are accurate and respectful? Have you heard any reaction to these elements of your book?
As the mother of several special needs children, it was vital that the characters in my book with mental and/or physical challenges were written in a way that portrayed them as more than just their "illness". As a society, we're quick to dismiss people who struggle with physical and mental challenges, incorrectly assuming that their disability defines them as a person. Nothing could be further from the truth. A disability, whether mental or physical, is just one aspect of a person's life, not their entire life.
To accurately portray my characters, I turned to people in my life who dealt with similar issues. I talked to people diagnosed with OCD, anxiety, and depression. I also talked to adults who believe they have undiagnosed Asperger's syndrome. Lily is a composite of several people I worked with, but Antoinette is based almost entirely on my daughter, Grace who has autism, developmental delays, and seizures.
 Grace can't speak, dress herself, or manage the little things most of us take for granted, like brushing her teeth. However, Grace knows her mind. She loves when I sing old Gospel music and Broadway show tunes, but if I sing the Mockingbird Song ("Hush little baby, don't say a word…") she'll cry every time. My point is that although Grace interacts with the world differently than I do, if you strip away her physical and mental challenges, we're pretty much the same.
Likewise, Antoinette is a child with severe disabilities, but she's a child first. She's a little girl who loves her mother, music, and flowers. She has strong opinions and expresses them to the best of her abilities. Along the same lines, Lily struggles with OCD and possibly undiagnosed Asperger's syndrome. Yet her love for Rose and Antoinette helps her move beyond her fears. Lily and Antoinette's conditions are but one aspect of their characters. They both lead full and rewarding lives despite the challenges they face.
As far reactions to these aspects of the book, they've been extremely positive. In fact, Antoinette is definitely the most loved character in the book. As she is based on my daughter, Grace, you can imagine how happy this makes me!
The one thing that has been questioned a few times is why I gave Antoinette the ability to heal, especially given the belief some people have that everyone with autism has some Rain Man-like ability. Honestly, I struggled with the decision for just this reason. But for me, Antoinette's healing ability isn't about magic. It's about control.
One of the things people with special needs often face is a lack of control. My daughter Grace can't control her own body. She can't speak. She can't use a fork or a spoon to feed herself. She's twelve and still in diapers. Often, this lack of control over her life frustrates her.
Antoinette has similar challenges. I wanted to give her something that she could control and that's where the healing ability came into play. Antoinette can pick and choose who she heals. Although she can't say the words, "I love you, Mommy," she can express her love for her mother by attempting to heal her, even if it's at significant cost to herself.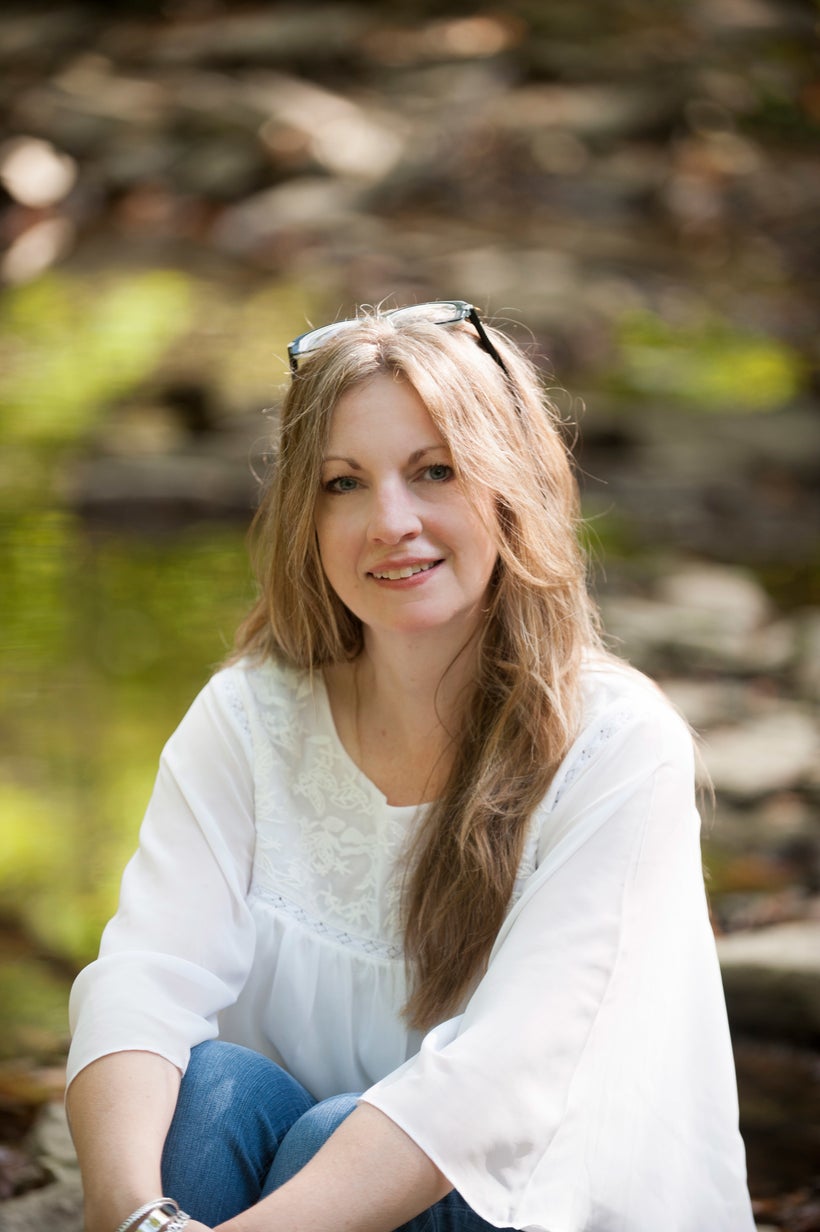 In the novel, Rose leaves art behind to focus on Antoinette and the farm. How do you balance your own family life with writing?
I won't lie; it's difficult. Parenting six children, some of whom have special needs, requires a lot of time! Often, I can't spend as much time writing as I'd like because my children need me. It's easier during the school year because I write while the kids are in school. It's harder over the summer, but I still try to write every day. I work on my laptop at the kitchen table while the kids run through the house, and I set small, easily attainable goals so that I don't get discouraged. And like any other family where both parents work, my husband and I divide the childcare duties. If I don't get enough writing in during the day, he takes the kids when he gets home from work while I finish writing.
Ultimately, it's a tradeoff. Though I struggle to balance writing and family life, my kids and the issues they face form a large part of my writing. It might take me a little longer to finish a manuscript because of the kids, but my work wouldn't be the same without them!
Calling all HuffPost superfans!
Sign up for membership to become a founding member and help shape HuffPost's next chapter
This post was published on the now-closed HuffPost Contributor platform. Contributors control their own work and posted freely to our site. If you need to flag this entry as abusive,
send us an email
.