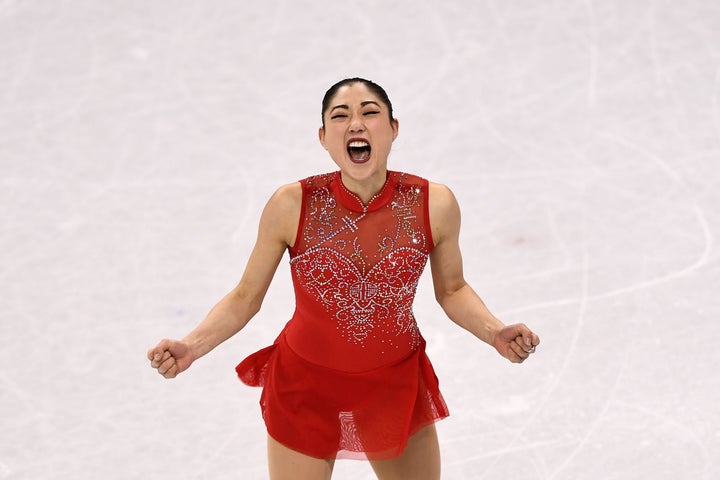 With the landing of a historic triple axel at the Winter Olympics in Pyeongchang, South Korea, Mirai Nagasu instantly became a role model to many younger American skaters.
But the 24-year-old draws her own inspiration from Asian-American skating legend Michelle Kwan, who won Olympic silver and bronze.
In an interview with NBC News, Nagasu, whose parents run a sushi restaurant in Arcadia, California, said that she's long admired Kwan and noted their similar backgrounds.
"Her parents owned a restaurant and my parents own a restaurant. We're both from California. So I really looked up to her," Nagasu told NBC News. "As role models, I think Kristi [Yamaguchi] and Michelle are setting the bar really high."
For both Nagasu and Kwan, their Asian immigrant backgrounds come with stories of sacrifice.
Nagasu's parents, Kiyoto and Ikuko, came to the U.S. from Japan about three decades ago to open their own sushi restaurant, according to the Los Angeles Times. The couple currently run Kiyosuzu, which on special occasions offers the "Mirai Roll" ― according to USA Today, it's a combination of tuna, tuna tataki, avocado, mentaiko (pollock roe), shrimp and tempura. They were unable to watch their daughter's historic performance in the team competition live due to the dinner rush Sunday night, USA Today reported.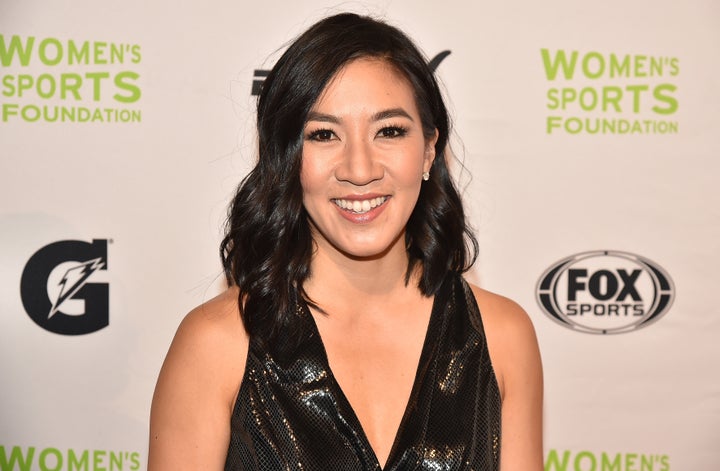 But next week, the couple will close the restaurant and head over to South Korea to watch their daughter compete in the individual figure skating contest.
"The business is important, but it is special to be able to watch Mirai," Ikuko told USA Today. "We will shut the restaurant, go quickly, and come back quickly."
Like Nagasu's family, Kwan's is no stranger to long hours. She told The Cut that her parents worked hard to achieve the American Dream. Kwan's father, Danny, bought a Chinese restaurant after saving up enough money working as a bus boy and then a telephone company employee, according to the Chicago Tribune.
"My parents didn't have the means to provide brand-new skates, flashy costumes, or ice time. They were barely juggling multiple jobs, providing a roof over our heads, feeding us, working at the restaurant, my dad was working at a phone company, and then they gave me this crazy opportunity to ice skate!" Kwan told The Cut. "Maybe I didn't get new skates, but I got used skates. I made it to the national championships in used skates that were custom-made for another girl."
Her parents still found the time to dish out important advice, like urging their talented daughter to appreciate her accomplishments along the way.
"You keep working to get better, but if you learn to be satisfied, it puts you at ease and you avoid the highs and lows," Kwan's father told The New York Times back in 1998.
Related
Popular in the Community