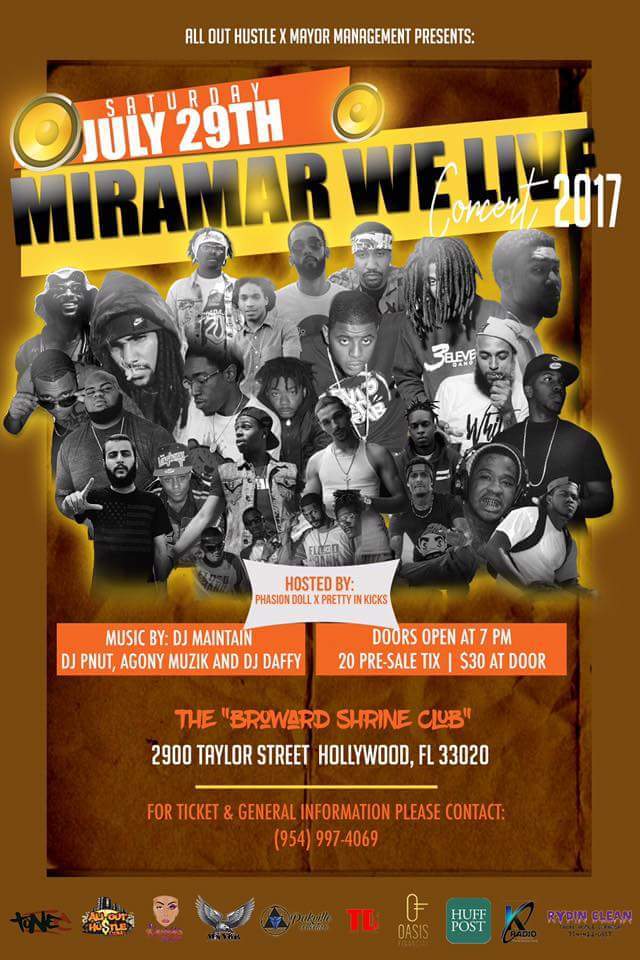 The "Miramar We Live Concert 2017" was created as a platform for artists within Miramar, Florida to share their talents. The intention is to showcase the artists who possess a determination to succeed, no matter their circumstances. This is an opportunity for the artists to shine and get the exposure they have earned through their efforts.
This concert will showcase 25 of the most skilled artists in Miramar, Florida. Towards the end of the concert the best performance will be presented with an award. When speaking with the creator about what inspired him, Tonec Da Mayor stated " I call myself the Mayor, therefore I have to make moves which embodies that. If I don't help my community, then I become a part of the problem."
Tonec Da Mayor, public figure, entertainer and mogul is known for his phrase "why not?" As soon as you met him you are embraced by his charismatic charm and positive street vibes. To him anything and everything is possible. He will be using part of the proceeds from this concert towards a Back to School Supply Drive.
You are cordially invited to the Miramar We Live Concert 2017 on Saturday, July 29th, 2017 at 7pm. Taking place at the Broward Shrine Club on 2900 Taylor Street, Hollywood, FL 33020. Tickets in Advance $20 and at The Door $30. For tickets and information, please contact (954)997-4069.
Related
Popular in the Community