You know who would have never done something so frivolous, even in the name of feminism? Miranda Hobbes.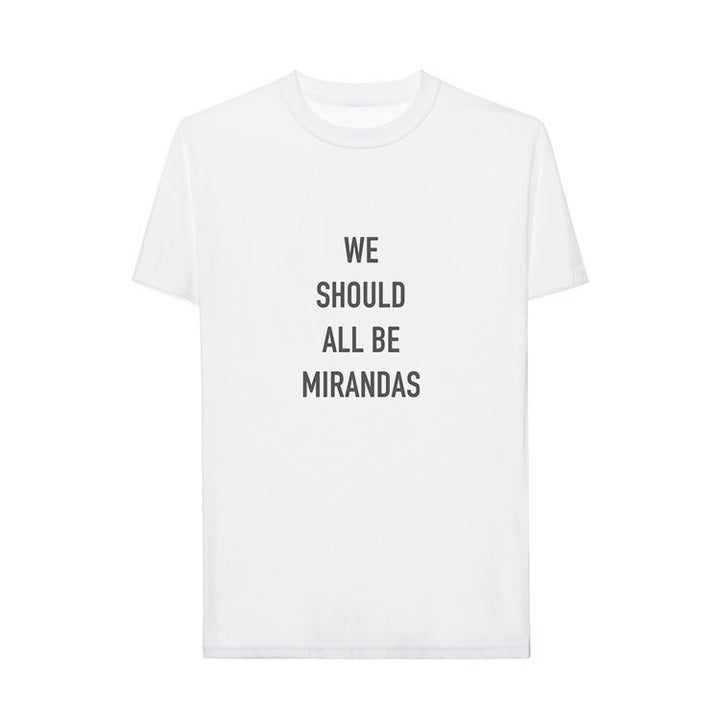 "It's hard being a Miranda in the age of Trump and $700 feminist slogan tees," the website reads. "But if Mirandas ruled the world, the world would be a considerably less fucked up place. We should all be Mirandas: smart, pragmatic, ambitious and unafraid to eat cake out of the garbage."
Another main difference between this shirt and the designer version? This shirt goes up to an XXXL, while Dior's only went up to an L. You don't have to be partner at a law firm to figure out the extreme lack of inclusion there.