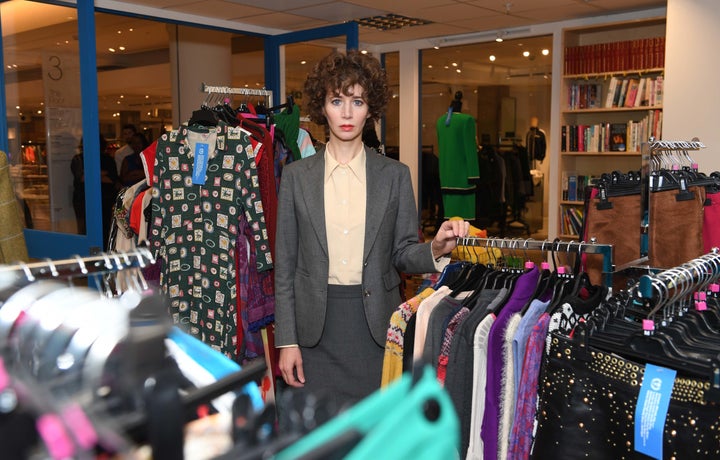 "I've been working on a secret art project for more than a year now," Miranda July posted on Instagram Thursday morning. The writer, filmmaker and conceptual artist then announced the surprise venture: a pop-up, interfaith charity shop housed within Selfridges, London's largest luxury department store.
The American July was inspired by the U.K.'s plentiful charity shops, or secondhand stores comprised of donated goods whose proceeds benefit certain causes. "Every faith, every disability, every cause has a charity shop and that just doesn't exist anywhere else in the world," July told The Guardian. "There's something that feels very hopeful about them."
Yet, instead of selecting one religious charity for the shop to assist, July chose four. She worked with the Norwood Jewish Charity Shop, the London Buddhist Centre Charity Shop, the Spitalfields Crypt Trust Charity Shop (which assists people who are homeless, impoverished and struggling with addiction) as well as the Islamic Relief Charity Shop to create what is billed as the U.K.'s first interfaith charity store.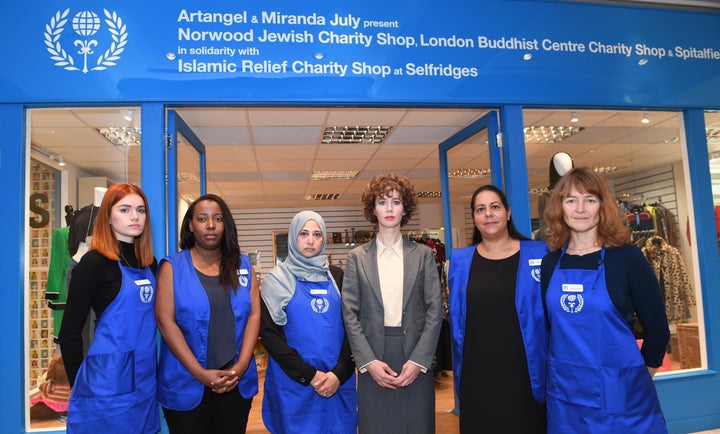 July was particularly intrigued by the idea of benefiting an Islamic Relief organization. Although she began formulating the idea for the shop before Donald Trump announced his executive order banning people from certain Muslim-majority nations from entering her native United States, July was conscious of Islamophobia in American society. She speculated that an Islamic Relief charity store could not even exist in the U.S. because "it would just be seen as too scary."
Employees from the four charity organizations will staff July's pop-up, splitting the proceeds evenly. Each group will also donate 2.5 percent of their share to another charity of their choosing.
July and her team have been collecting secondhand goods to sell over the course of the past year, storing clothing, shoes and tchotchkes in a warehouse while setting up the store. Most items are priced affordably ― below £20 ($26) ― a stark contrast to the pricey merchandise at Selfridges, where price tags feature one or two additional zeros.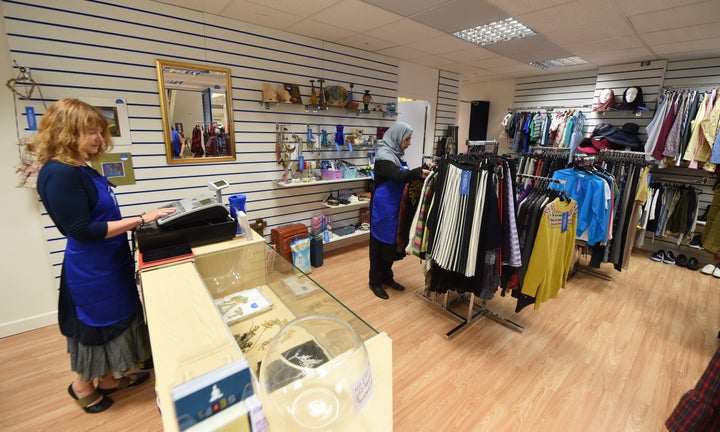 The juxtaposition of thrift and luxury appealed to July, who often tweaks everyday exercises to make room for intimacy and contemplation. "What's nice is that it is inherently participatory," she told The Guardian.
"You apply your taste, you choose things, sometimes you take off all your clothes and put on strangers' clothes in this case, and there's a transaction when you buy something. So that's seductive, because it means all different kinds of people feel comfortable."
July's shop, commissioned by Artangel, is open until Oct. 22 and located at the Selfridges on 400 Oxford Street in London.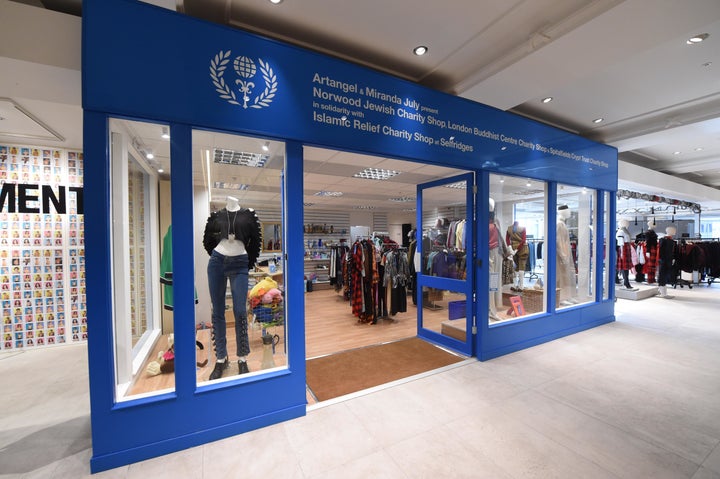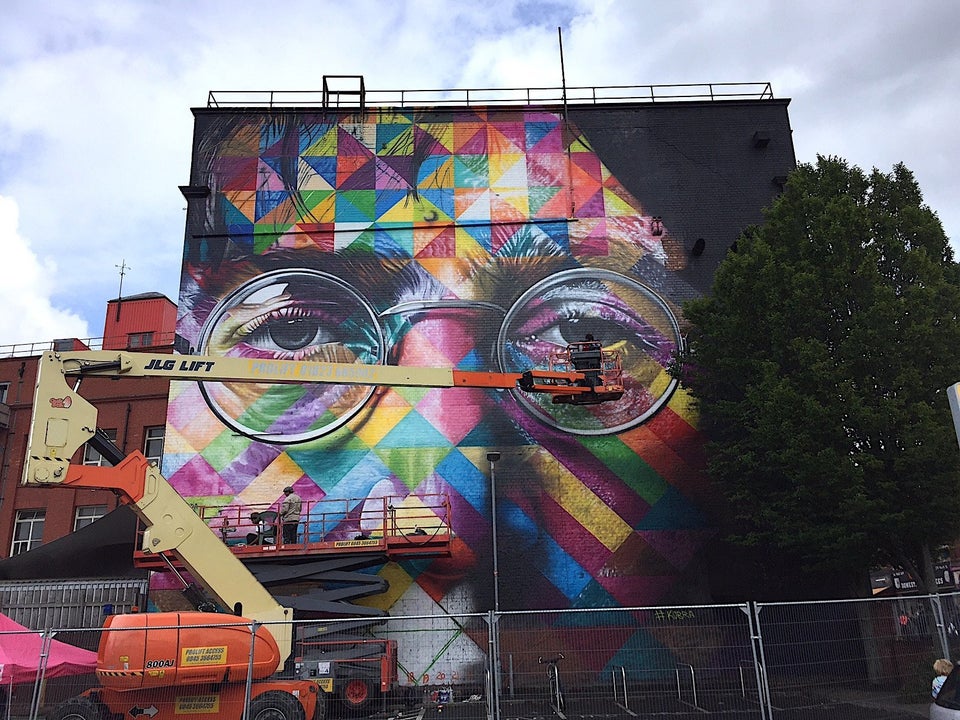 Upfest 2017 -- Bristol Street Art Festival