Miranda Kerr has officially entered the GOOP phase of her career, awing (alienating?) fans with her lifestyle perfection.
Whilst maintaining her busy yoga and mediation schedule, the Aussie stars in a new web series for Net-a-Porter entitled "The Body Beautiful," where she dishes out health and fitness tips. First up? How to start your day like a supermodel -- with the most intimidating, expensive green smoothie ever.
"The Ultimate Morning Smoothie," as the mother calls it, has a long list of ingredients, spanning from the über trendy chia seed to maca powder to spirulina (essentially, everything that's on your aspirational grocery list). "Boys like their cars; I like my Vitamix," Kerr quips. Great, now we need to invest in a $500 blender, too?
"My morning routine starts with warm water and lemon," she says. "It really helps kickstart the digestion."
Duly noted. Watch the first installment of Miranda Kerr's "The Body Beautiful" below and tell us if you're inspired to attempt the smoothie.
What a little water and lemon can do to a girl: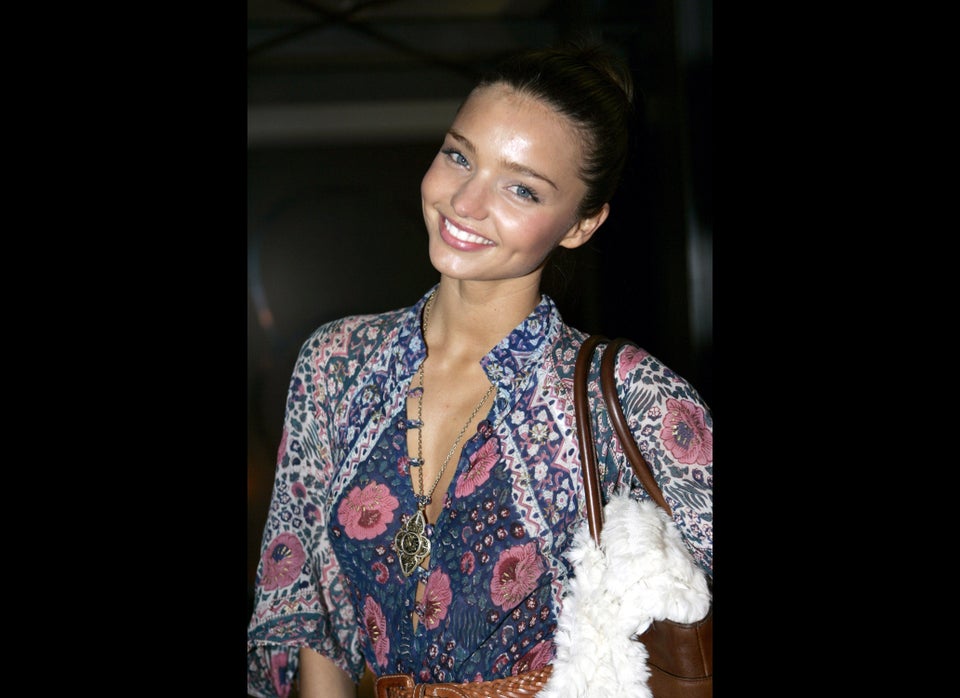 Miranda Kerr Style Evolution
Popular in the Community