Wearing couture is par for the course when you're a supermodel, but Miranda Kerr took it to whole new levels of chill.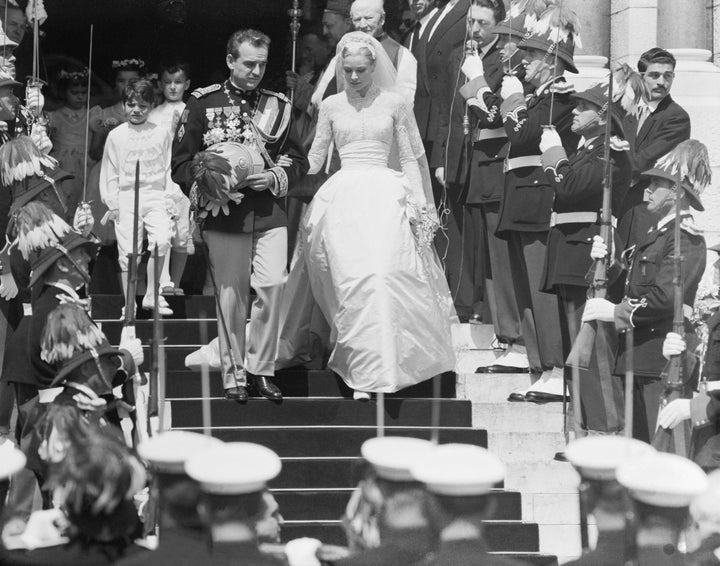 Kerr also wore a custom headpiece created by Stephen Jones, Dior's millner, while Spiegel wore a Dior suit. She explained to Vogue why she opted for a more traditional, covered-up look.
"A dress that fully covers you creates a sense of purity and mystery," she said, adding, "I've had a lot of fun with fashion, and I used to be more wild, free, bohemian. But in this period of my life, my style is more pulled back. My greatest sources of inspiration have always been Grace, Audrey Hepburn, and my grandmother, who at 80 has an effortless chic: a nice pant, a white blouse, a scarf, a little heel."
It seems like her laid back attitude carried over from the fitting to her actual wedding day. According to Vogue, she cooked a chicken for Spiegel that morning and kicked off the day with yoga.
Super effortless and super chill, Miranda. Congrats!