It seems like just about everywhere you look these days, there's Miranda Kerr. This time, it's not a billboard or ad in a magazine -- it's on the streets of NYC.
The supermodel proved she looks just as beautiful in print as she does in person when she stepped out Wednesday in a Dolce & Gabbana floral dress and Christian Louboutin pumps.
And even though Kerr's look suggests spring, the temperatures thus far have proven otherwise. Perhaps that explains the overcoat draped over her shoulders?
Either way, she looks beautiful -- and we have to commend her for walking around New York in those heels!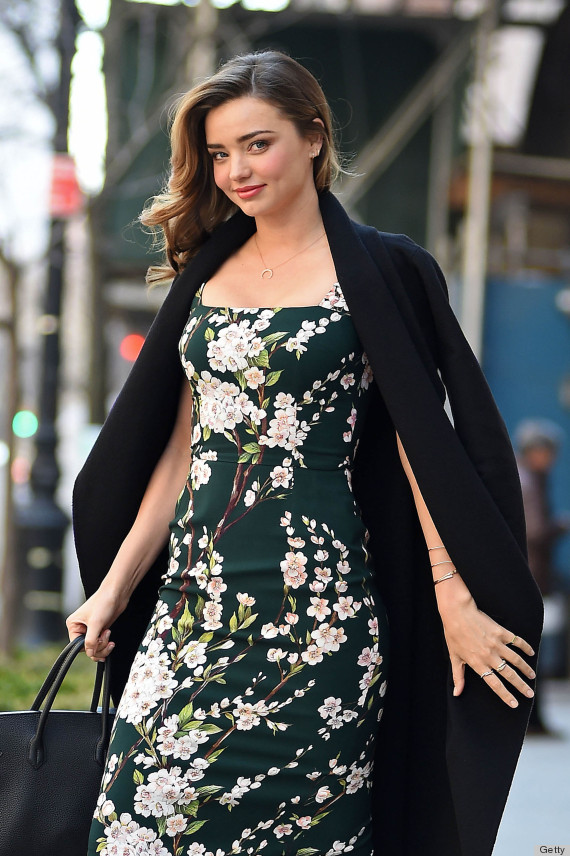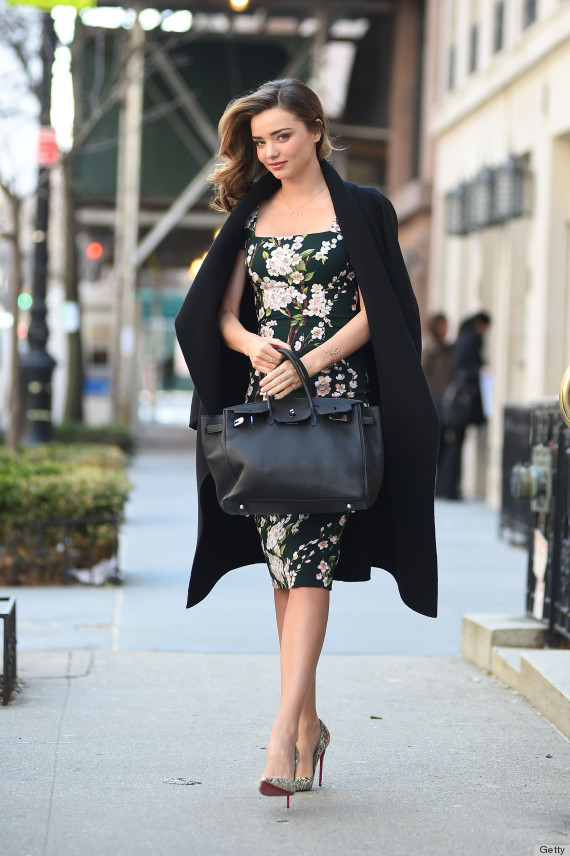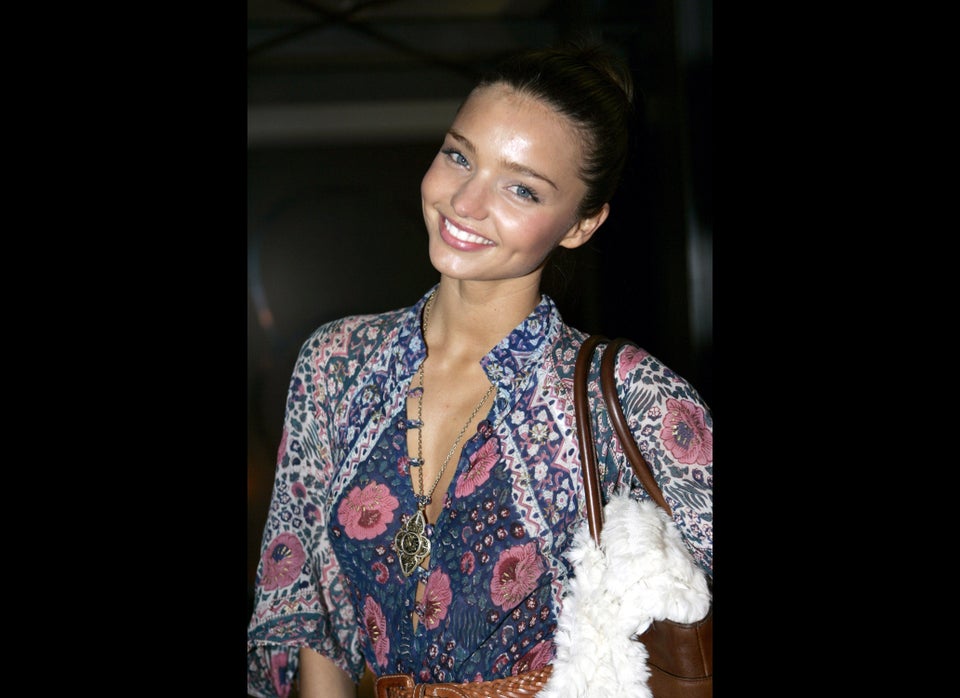 Miranda Kerr Style Evolution