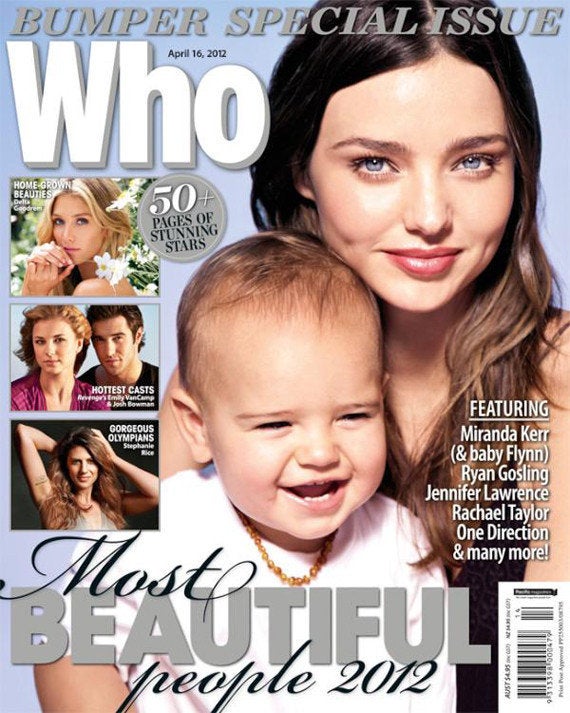 It's pretty much common knowledge that Miranda Kerr is drop dead gorgeous and that her son, 15-month-old Flynn, is the cutest thing on two legs. (Seriously, we've got proof.)
For the cover, which shows Miranda in black and Flynn in white and a beaded necklace, the pair posed for their first-ever photo shoot together.
Which isn't to say there haven't been plenty of photos taken of the Aussie model and her son. Miranda was seen toting Flynn (he's gotten so big!) out of yoga class in Hollywood yesterday (see below) and she and hubby Orlando Bloom (who is sadly absent from the Who cover) took Flynn for a hike on Orlando's birthday.
Although honestly, they could be doing anything and we swoon over this family's collective cuteness.
Read more details about Miranda and Flynn's first photo shoot in Who.